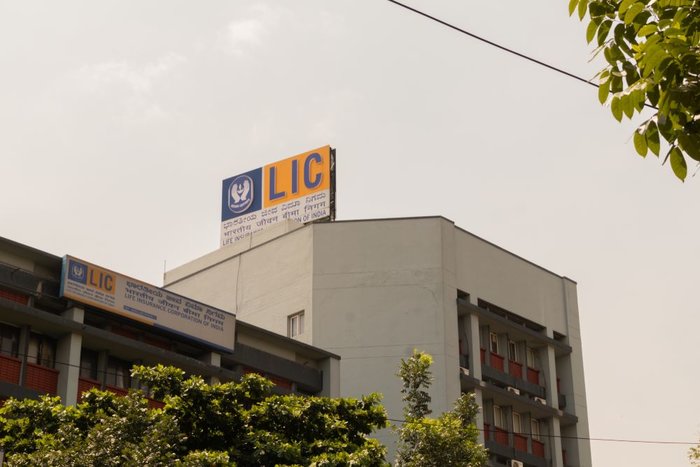 LIC Jeevan Labh is a comprehensive plan formulated by the LIC of India that constitutes characteristics of term plan and savings plan. Policyholders, by investing in this LIC policy, are bound to receive a mountain of saved money with additional bonuses accumulated during the policy term.
Death benefit, maturity benefit, Optional benefit, Revisionary benefit, is what makes Jeevan Labh a highly profitable investment? LIC Jeevan Labh will fulfil all your demands at a lower price of the investment. Whether you have a small measure of savings or a large reserve of funds, the policy is available to all.
How can you qualify For LIC Jeevan Labh?
Minimum Basic Sum Assured
Rs. 2 lakhs
Maximum Basic Sum Assured
No limitations
Maximum Entry Age
8 Years
Maximum Entry Age
●     59 years for Policy Term of 16 years

●     54 years for Policy Term of 21 years

●     50 years for Policy Term of 25 years

Policy Term
16 years/21 years/25 years
Premium Paying Term
Limited Pay i.e. 10 years, 15 years, 16 years
Premium Paying Frequency
Yearly, Half-yearly, Quarterly OR Monthly
Mode of Payment
ECS (Direct Transfer To Bank Account) or SSS (Security Settlement system) method
Grace Period for premium payment
30 days (for Yearly / Half-yearly / quarterly premium payment)

15 days (for monthly premium payment)

Coverage Given
Death Benefit, Surrender value, MAturity Benefit, Reversionary Bonus, optional rider benefit, Ultimate Bonus
After you have learned about basic aspects of LIC Jeevan, now comes 'the benefits'. A policyholder can extract privileged benefits such as-
Death benefit: Death benefit is paid tot he nominees appointed by the assured at the time of the purchase. If the life assured died because of any listed reason, the LIC will pay the sum assured on death. The sum insured will greater than basic sum issued or 10 times of annual premium paid till the death. Plus, Reversionary Bonus and final bonus are also added, if earned.
Reversionary Bonus: These bonuses are additions to the basic sum insured which is given by LIC of the policy is active and timely premiums are paid. The bonus percentage is determined by LIC at the end of every financial year. The accumulated bonus is paid when the policy expires or when the life assured passes away, whichever event arrives first.
Maturity Benefit: This benefit is valid when the life assured sustains the whole term of the LIC Jeevan Labh and it is functional through constant renewals. Payment will include the sum assured on maturity plus Reversionary Bonus and Final Additional Bonus if accumulated. Here the amount of sum assured is parallel to basic sum assured.
Rebate On High Sum Assured: LIC promises a higher amount of rebates to LIfe assured is for opting higher Sum Assured. How it is given?
| | |
| --- | --- |
| Sum Assured Range | Percentage of Rebates |
| 2,00,000 to 4,90,000 | Zero |
| 5,00,000 to 9,90,000 |  1.25% |
| 10,00,000 to 14,90,000 | 1.50% |
| Above 15,00,000 | 1.75% |
Rider Benefit: This benefit is optional and can be attained through the additional payment of premium with basic premium. LIC Jeevan Labh includes two types of rider options i.e. Accidental Death and Disability Rider and New Term Assurance Rider.
Surrender Benefit: To avail the surrender value, the policy must remain active for at least 3 years through the consistent premium payments. Surrender value payable is based on the total premium paid with respect to policy term and premium paying term.
No taxes, underwriting expenses, and additional rider premiums submitted are not surrendered.
How you can enhance your Basic cover?
Through the addition of rider, you can make your coverage competitive and powerful. These riders make you financially powerful in fighting with unfortunate circumstances during the policy.
Accidental Death and Disability Rider: Life assured above 18 years of age is eligible to avail the rider on extra premium payment. Any injuries or death due to accidents is covered if it causes permanent paralysis or death to the life assured. The death or disability must occur within 180 days from the date of the accident.
What conditions are considered a disability?
Inability to dress or groom.
Inability to maintain personal hygiene
Inability to feed oneself and use toilets
Inability to move or transfer from one bed to a wheelchair or any other material.
What LIC will Pay?
Rider sum insured is paid in monthly installments for a span of 10 years.
Reduction in future premium prices if any disability is detected.
New Term Assurance Rider: A maximum additional sum assured of Rs 25 lakhs is available under this rider. On opting the rider, the nominees of the life assured will receive an extra coverage with basic sum assured on death of the life assured.
Conclusion
I don't think there is any loss in buying this policy as you don't have to follow any major confinements. You can terminate your policy when you don't like it. Plus, you receive tax benefits for paying premium under the Income Tax Act.
Moreover, your family will get benefit from the policy after your immediate death during the policy. Whole sum assured is paid along with bonuses earned.
Even if your death doesn't occur within the policy, you still get maturity benefit. All the premiums are returned after some deductions for tax and underwriting processes.