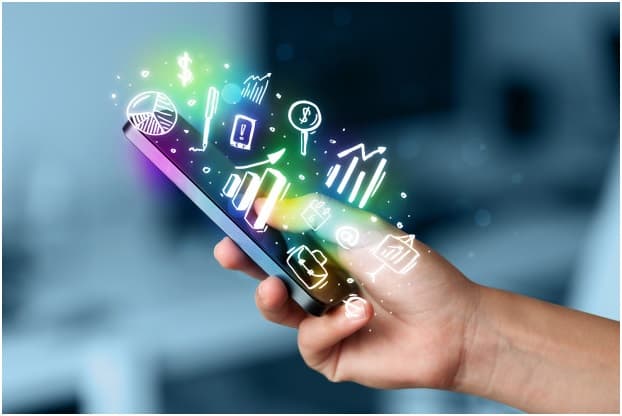 If you ever heard about the negative thing about SMS technology than remove that negativity from your mind. SMS is a positive thing for all types of business. There's no doubt it campaigning with text SMS is one of the most effective ways to nurture revenue for your company.
Rather than, other latest technology in this age, SMS has 98% open rates than traditional ones. Another interesting fact about SMS is it gets read within 90 seconds of being delivered. Following that, on an average people checks their phone 85 times in a day and a massive 80% people say they check notifications on mobiles in a minute when they wake up.
So, if you're interested here I am sharing few reasons why every business marketer should go towards the technology of SMS to make their campaign successful in this competitive edge.
It has better engagement than any other form-
Emails are never opened on time, phone calls are never picked up during working time but texting is the only source that shares information on customer's hand and read within minutes of being sent from a gateway. If customers found it appealing they likely to be read all the time.
It is easily trackable-
With the new techniques in the Bulk SMS Service industry, it is easier to check who opened your SMS messages. See what actions they took and find out who's clicking on your links etc. And if someone continuously not reading your SMS messages, now this is the right time to add them into another database and offer some good incentives.
It is an interactive channel-
The two-way campaign can be run through leading Bulk SMS gateway provider platform, as it makes it possible to receive audience feedback and reviews on an immediate basis. Businesses can also deliver simple notifications with a strong call-to-action that redirects visitors to your website page.
It gets delivered immediately-
There's is no delay in SMS delivery. Once you click on the 'Send' it gets sent on all your given customer database on an instant basis. With the fastest connectivity of mobile operators, it is easy to setup an SMS marketing campaign, and your thousands of text SMS notifications, reminders, alerts and updates will get delivered within seconds.
It is more personalized-
Personalization is the thing, every customer demand it. So, always try to address them by name on the top and use conversational and sweet tone when drafting content. The impact on customer loyalty will be expansive than before.
In order to generate more revenue in the particular year, follow out some best campaigns that you need to implement today!
These campaigns are easy to set up, affordable and bring positive results to your business more than you expected. Some of these include-
-Coupons: Every customer love to get freebies like discounts, vouchers, free gift hampers, coupon code etc. Sending out special discount offers in your next campaign and watch our analytics you will get big conversion and CTR on your website.
– Drip Campaigns: A drip SMS campaign would offer additional discounts and incentives based on how long your potential customer has been opt-in to subscribe. These can be set up as an automated text message to gain maximum consumer satisfaction.
– Ask for Feedbacks: In past months, we have observed social media platforms like Facebook, Twitter, Instagram are running polls and asking questions with users. We've seen consumers are enjoying communication with their favorite brands and loving it. Similarly, SMS is also a good medium to get it on the action.
Now you might have understood that these campaigns are a great way to grab the attention of new buyers, to increase loyalty for old customers and encourage additional sales leads and conversions. I think there is no reason why you should ignore this marketing technique! There is no other fastest, easiest and reliable way that gives you such results.
Below given are some factors that play a crucial role to determine the success rate on a marketing campaign:
– Identity target audience: Segment your customer database on the basis of gender, demographic, age, occupation, past buying behavior etc. As in any marketing, it is important to identify and understand the targeted group of consumers before spreading words.
– Create a sense of visibility: Build brand awareness in the market! A well-executed campaign will create visibility by ensuring the information shared is available on the recipient's fingertips.
– Timing- Timing is the most important aspect of any well-planned SMS campaign. As we all know, a planned campaign can only bring high results and enable a business vertical to still grow. So, make sure your messages would be sent at the appropriate time to the right target audience. For example: If you send adventure park deal during children's exam time than there will be no response, that is why timing is crucial every individual must get benefit from the things you sent.
So, always follow the given points to take your business to a new level. I think for brand exposure, customers reach and yearly revenue small, medium and big entrepreneurs must try it today.