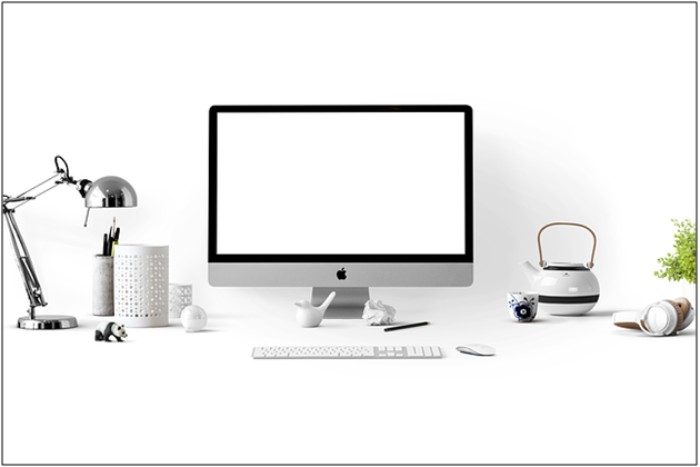 The world of technology is continuously evolving. Every year, we witness plenty of new and interesting applications of technology that set the path for the next level of innovation. If you are interested in learning about the latest technologies in the market, keep reading this blog to find out more about the new technology and products that 2021 is going to offer. Most of students are coming forward to explore and choosing online platform even for creating their assignments.
More foldable devices:
You must have already seen the ads regarding foldable smartphones from big brands such as Samsung, Microsoft, Motorola and more. In fact, a few such devices are already available in the market. Samsung is already ahead of its competitors as it is gears up for the release of its third generation of foldable phones after the release of the Galaxy Z Flip and Galaxy Z Fold 2 in 2020.
There's no doubt that the technology will improve even further this year, with sleeker models. Other manufacturers like TCL and Oppo have already showcased rollable screen technology, which lets a smartphone grow to a tablet's size and shrink back.
Tech giants like Apple are also getting ready to dive into the foldable market in 2021. In fact, there are reports that two foldable iPhone prototypes have already passed internal durability tests. There are also rumours that Apple has sent these prototypes to its Foxconn factory in China to test their folding strength with 100,000 opening and closing test. But we won't be seeing foldable iPhones or iPads before 2022.
Bendable Laptops:
The trend of bendable devices will no longer be limited to tablets and smartphones. We will also notice this technology in laptops in 2021. As a matter fact, Lenovo has already unveiled its X1 Fold which functions as a 13.3-inch tablet which bends in half to become a laptop.
Experts suggest that other computer manufacturing companies will also use this technology. Users can have a virtual keyword and trackpad on the lower half and the screen up top. When you need to use it as a tablet, you can flatten it out again.
M1 iMac:
We have already got a range of M1-powered devices such as MacBook Air, 13-inch MacBook Pro and the Mac Mini last year. This year, we are about to get introduced to iMac with the M1 chipset. There are rumours that Apple may release a completely redesigned iMac. Also, there are high chances that it will have the M1 processor under the hood.
The M1 processor offers exemplary speed and performance. The reviews of the MacBook Air and 13-inch MacBook Pro, which use Apple's very own silicon system on a chip (the M1 processor) are also quite impressive. So, it is easy to guess the kind of improvements the M1 will bring with the iMac.
More 5G:
5G networks have started rolling out in 2020 across Australia and several other countries. In 2021, it will get closer to completion with almost every major capital cities in the country. Now that 5G devices are readily available in the market, the users can finally enjoy the early adoption of the technology.
All the flagship and upper-midrange phones that will be released this year will also be 5G compatible. 5G technology gained more popularity among the users when Apple released iPhone 12 – the first-ever 5G-compatible smartphone. 5G is also likely to play a more significant role in home broadband connections as an alternative to the NBN with Optus, Telstra and Vodafone offering this option to customers in 2021.
Smart Home Products will keep increasing:
The number of smart home products we see in the market today will go up exponentially in 2021. People had already embraced the smart-home environment in 2020, and they will be willing to improve it even further this year. The emergence of smart speakers started a buzz which later led to the popularity of smart home products.
In 2021, the availability of smart products will increase. And they are also going to get a lot more affordable this year as the value and size of the market grows. It is safe to say that smart home technology has crossed the early adoption phase and has become a mainstream part.
BYO power bricks:
When it comes to introducing a trend in the smartphone industry, Apple and its iPhones are always in the news. When Apple released the iPhone 12, it did not include a charger with the handset. We can expect that the other companies will also start following the same strategy this year.
This trend will reduce the price of smartphones a little. Also, it will be beneficial to the environment. Third-party charger manufacturers like Belkin and Cygnett will undoubtedly see a significant rise in their number of customers who look for alternative charging products. Wireless charging products are also going to gain massive popularity this year.
In conclusion,
Apart from these new technologies and products, we may get to see a lot of innovation in the field of technology. Some of them may have already entered the market, but haven't made to the headlines yet. The ones mentioned above have already gained a lot of eyeballs before their release. But if you want to learn about all the new technology and devices of 2021, you need to keep an eye on the tech news.
Author bio: RobertSmith is a digital educator, and academic counsellor working on behalf of a reputable firm in United Kingdom.  He is also associated with MyAssignmenthelp.co.uk where he offers information technology assignment help to students on request.