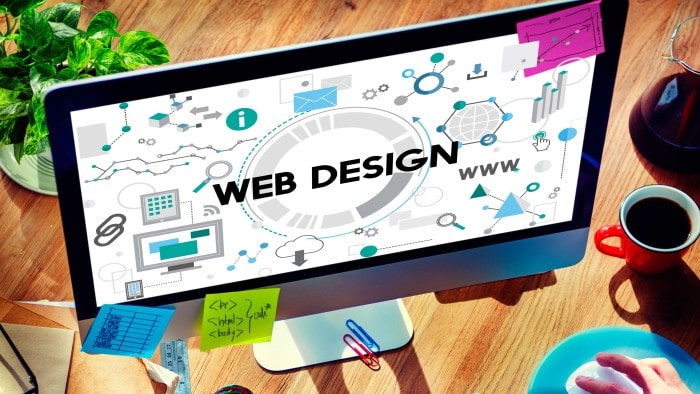 A well-constructed, beautifully designed website is the key to attracting visitors to stay on your site. In fact, it takes a user less than one second to decide if they want to remain on the website or leave.
However, as an e-commerce entity, you want the traffic to show results in closed sales and revenue generation. One of the factors that contribute towards a successful website that delivers is its trustworthiness.
When the users feel safe about browsing through your webpages and sharing their details, you earn customers and their loyalty. Moreover, loyal consumers bring in 65% of the business and spend 67% more than the new customers.
Therefore, you need to add elements to your website that assures the customers of its credibility and reliability. Here is what you can do:
Social proof
People fear the unknown, especially new websites that they have not interacted with previously. Third-party endorsements function as a bridge that leads the visitors from uncertain prospects to novel customers. They feel at ease that you have support from other users and sister sites, thus, improving your reliability.
Therefore, to show evidence of your credibility, include:
User reviews: Post customer reviews, collected from reviewing sites or social media, to show that people have had a positive experience with you. When your audience is convinced of your trustworthiness, they will be more willing to buy from you.
Social media following: Once you have a respectable following, add social media widgets, like Facebook and Instagram, on your homepage. It expresses the fact that you have built a community that has confidence in you and so, others can trust you too.
Testimonials: Gather testimonials from your happy customers and include them on your homepage. Video testimonials yield better results, but you can also add a name and a picture to the textual compliments.
Logos: Include logos of business that are your allies and collaborators. This shows that you are trustworthy enough to earn the customers' business since other reliable sites work with you.
Resourceful content
Content generation is a great way to connect with your clients and build trust. When users first land on your website, they do not want to be bombarded with ads; they are merely looking for information. Overt selling is a significant turn-off for the audience.
Therefore, create a blog with articles that address the pain points of your prospects. Include real-life scenarios where your products or services helped clients overcome a problem or were beneficial to them. The blog of logo design valley is an excellent example of helpful content that speaks to its audience and offers great advice without cramming the articles with promotional jargon. When your visitors realize that you care for them, they are more likely to rely on you and act on your CTA.
Moreover, channel your website's integrity through the content of the highest quality. Proofread your articles, product descriptions, and other texts for spelling mistakes and grammatical errors. Also, regularly update your blog to ensure the prospects that you are still in business. All of these measures work towards proving your site's credibility.
Transparent policies
When a brand is transparent in its policies, it increases the trust level amongst its consumer base. It allows them to know what to expect when they visit your website and takes away the element of any unpleasant surprise.
For starters, publish your privacy policy so the customers know the data you collect from them and how you plan to use it. Moreover, be clear on what will transpire if the users click a button, visit a link, and subscribe to your email list. However, make sure that your navigation tabs are intuitive.
When you are up-front with your clients and live up to your claims, they have more faith in you.
Display credibility certificates, awards, and trust seals
If you want to put your customers at ease, add logos and trust seals from competent security companies right on your homepage. It guarantees the customers that their information is being safeguarded, making them more willing to share sensitive details with you.
Moreover, bring the awards and accolades you have won to the forefront. These are a tribute to your hard work and proficiency and can instill confidence in your customers.
Similarly, installing an SSL certificate to your site displays a green padlock beside your web address. This indicates that your site is secure, boosting the trust levels. If you do not have an SSL certificate, the browser shows a "not secure" label besides your address. Even if that is not true, it makes the users wary of visiting your site.
Conscious ad placement
Ads are an excellent way to monetize your digital presence. However, ad placement can be a tricky business, so keep it to the minimum. Make sure that the audience can distinguish between what is the original content and what is an ad. Respect your clients and your website by limiting the number of ads on a webpage.
When you clutter your website with spammy ads, the meaningful content that draws the visitors to your website becomes obscure. While you may generate some revenues from endorsements, you end up losing valuable customers and their trust, which is the primary source of your income.
Moreover, pop-up ads are not only a hindrance to a seamless user experience, but they also slow down your browser speed and are just annoying. If you do decide on adding pop-ups, be responsible and wire your website in a way that stops showing pop-up ads to returning customers.
High-quality web design
A website with a striking color scheme and functional layout is more appealing to the users than a poorly designed one. Therefore, the majority of the companies steer clear of free website builders and hire professional web designers. These creators construct an aesthetical site with great ergonomics for increased usability.
A visually appealing website also contributes towards increasing its trustworthiness for the visitors. According to a study, 46% of the consumers based their decision on the website's credibility on their visual appearance.
If your website is mediocre and drab, the visitors may regard it as a scam. A dodgy website looks unreliable because it narrates that the owners are unwilling to invest in their business. Moreover, people do not want to enter their credit card details on a suspicious-looking site.
Thus, in addition to an attractive website, make sure you use high-quality images of your products, include legible typography in your design, and have clear navigations for a streamlined user experience.
"About us" page (years of experience)
Finally, an "About Us" page is a great way to humanize your brand. When the audience sees that genuine human beings are working hard to run a business, they tend to trust the site.
Therefore, include pictures, names, and a brief description of individuals behind your company, on the page. In addition, display your mission statement and the idea behind your business to add a personal touch to your website and increase its credibility.
It would help if you also made it easy and straightforward for the customers to contact you. When you make your business accessible and supportive, you exhibit your reliability and dedication to your clients.
Final Thoughts
Earning customers' trust is not a monumental task if you consider the consequential rewards. Simple measures and mindfulness can make your site increasingly credible, cultivating a loyal consumer base and sustainable revenue generation.
Author Bio

Erica Silva is a blogger who works for logo design valley. Sheloves to discover and explore the world around her. She writes on everything from marketing to technology. She enjoys sharing her discoveries and experiences with readers and believes her blogs can make the world a better place.