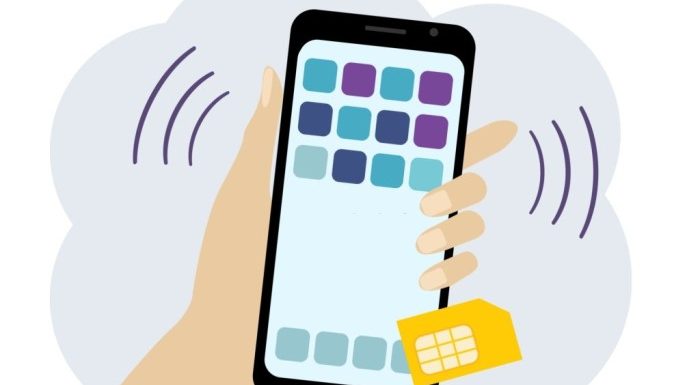 Being a prepaid mobile subscriber can come with huge benefits. It is easy on your pocket to start with. In other words, prepaid plans offered by most Indian cellular operators come in the biggest possible price range. Giving you, the user, the benefit of choice. It is a freedom that most prepaid subscribers would not want to give up. Especially if your mobile usage is not exceptionally high on a daily basis, then prepaid is just the perfect choice for you. There is no contract, no liability whatsoever of paying a fixed amount month after month, irrespective of your usage. Let's explore the entire gamut of prepaid mobile recharges here.
Which plan is a prepaid plan?
As the name suggests, prepaid is anything that is paid for in advance. The subscriber pays for the mobile connection beforehand in prepaid mobile plans before using the connectivity. You choose a plan, pay for it, enjoy the plan features, and when the plan expires or gets over, you can recharge again.
Of the many cellular operators in India, Vodafone is certainly one of the finest. One of the popular Vodafone prepaid recharge plans is Rs. 99/- valid for 28 days. What do users get in this amount? You get talk time worth Rs. 99/- and 200MB data combo. What makes this plan so popular amongst Vodafone users? The low value makes the recharge plan so very affordable and easy on the user's pocket.
What's so great about prepaid plans?
1. Gives you freedom – As a user, you do not want the operator to determine your terms and conditions. Especially the usage! Prepaid plans give you the flexibility – the freedom to choose. You can select from daily, weekly, or monthly plans. There are even yearly and quarterly plans. Pay for as much as you think you will need to stay connected. No other commitments are required! More options, more power to the user!
2. Price choices – Another good thing about a prepaid recharge plan is the price advantage. For example, Vodafone offers a Rs. 19/- unbelievably low recharge plan. Yes, it has a validity of 2 days. It gives the subscriber a choice to top-up or fill in the gap when their monthly plan gets exhausted before time.
3. Similarly, Airtel, another big cellular service provider in India, has a recharge plan of the same value – Rs. 19/- offering unlimited calls and 200MB data. The validity of this plan is two days.
4. Top-up anytime – users can recharge anytime they wish to. The recharge can happen when the previous plan gets over. Or, keep recharging only when you need to call or use data. Recharge before traveling or going out for a vacation. Recharge at night, early morning – it's all as per your requirement and wish.
5. Switching between plans – Being a Vodafone or Airtel user, you might wish to change or switch between two or multiple plans. You are free to do so. You do not have to call up customer service to do so. You are not dependent upon any other entity to try different plans.
How can I get information about new updated plans from my operator?
One thing is that there are varied plans introduced by your operator. While it is a good thing, it can make your task challenging. How can you know of the latest plans from your mobile operator? Calling customer service is futile. No one can tell you so much, and it is not humanly possible for you to remember so much.
You can take the help of printed leaflets, but most providers do not print anymore. They use the online medium to showcase their recharge plans. For example, you wish to get more details about the new tariff plan of Airtel prepaid. What can be more effective than using the online medium to browse through the latest plans?
There are many ways of getting updated information about tariff plans. These are:
The website or the app of the service provider.
A review website where experts compare and rate plans.
A payment app that you may be using to make your monthly recharges.
Using a search engine initiated research.
Conclusion
Prepaid plans are great fun as you are in command throughout. Make sure that you read the plan details and terms before recharging your mobile.