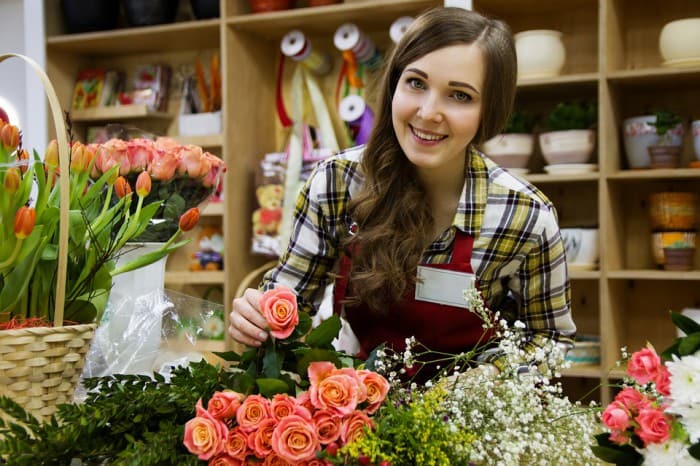 Technology has undoubtedly changed the very way we do things, from getting and shopping for food to ordering online. Brands are no longer shy in trying new services and products in order to please their customers and reach out to wider network of customers. Similarly, even the service for flower ordering service is gaining popularity after having undergone several changes over the past few years. Yes, more and more people are not relying on the online delivery of flowers as it has several advantages, apart from saving just time. However, some people still consider it as too much of a show off. Here, we compare both the point of views to find which of them is true.
The importance of giving flowers
Flowers signify the simple beauty of nature and hence, gifting them to any individual signifies that they are special. Most of the individuals who are enthusiasts, believe that flowers should only be gifted on special occasions to special people. They should be handpicked and the process itself shows how willing you are to invest time for the individual. However, the lack of time and the increase of resources has led to change of things. Now, people do not venture into flower shops or gardens for selecting the flowers. Instead, they now prefer to order online or on call. Order flower online service allows these people to save time and quickly pick the type of flowers for the occasion they want it to be for.
The downside – is it preferable or not?
The whole purpose of sending flowers or bringing them to someone is that these flowers help in refreshing someone and become a good memory, apart from making the person feel special. The reason why it is considered special is that people pick flowers with pain and make efforts to get those beautiful looking petals, arranging them in a required manner for gifting. However, gifting online flowers or ordering them online to be gifted, is not really considered the better way of doing things. But to really know what the truth is, it is better to compare the both.
Flower ordering service saves your time. However, some people think that it does not save time at all. It in fact shows that you do not have any time for the people you are sending the flowers for.
The service helps in delivering the flowers at good cost, without having to pay again and again for the delivery as well as getting the flowers arranged. One cost convers it all- hassle free. The conventional selection and bringing the flowers proves to be non-economical.
Ordering flowers online has another advantage- you can get flowers delivered anywhere. Yes, even if you are living seven seas apart from your loved one and still want to send the over the flowers, the online delivery service is the only way you can do that, closing the distance like it was never even there to begin with.
Last but not the least, ordering the flowers online has another advantage over other conventional method- it lets you get the flowers sent at any point of the day, no restrictions at all. Even if it is a busy day or Sunday, the flowers will be arranged and sent over to your special someone in no time.
So, we can see that the 'order flowers online' service can prove to be quite beneficial indeed, and no matter what people have to say for its modernity, it has been able to connect people ina  far better way.
Ordering flowers with the online service
The flowers services is indeed one of the best ways that you can send someone special the gift that you have intended to give. Whether they are in a different state or in a different country, all you need to do is call up the online flower delivery service and give them the necessary details for delivering the flowers. You can also visit the official website of the delivery service to choose the flower arrangements for the occasion. After filling out the details for the delivery, you can choose to pay with any of the comfortable payment methods and confirm your order. Rest assured, your special someone or loved one will surely receive the flowers along with any other small intended gift on time. So make sure that the next time that you have to send flowers to someone and are feeling a bit uneasy about choosing them or do not know if you will get enough time to do so, you can easily choose an online service to assist you.