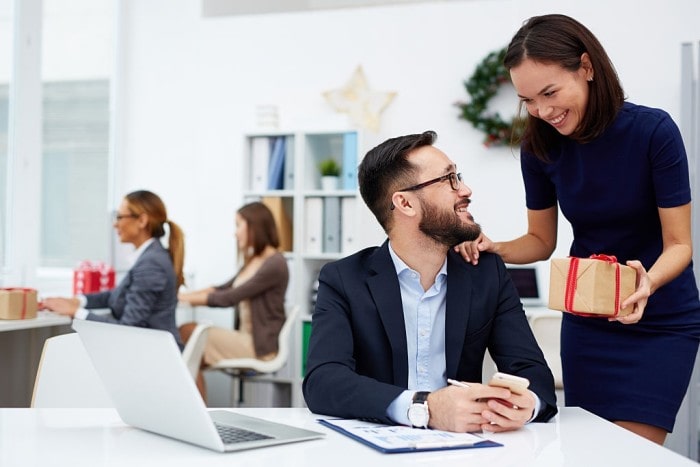 Who doesn't love gifts? I bet everyone does. As a business, it should be your priority to put a smile on your customers face. Besides, your customers are assets to your business and are the ones that are keeping your business afloat. Offering your customers some gifts is one of the ways to build better customer relationship and strengthen customer loyalty.
You might be asking what gifts I can give my customers? You are in the right place! In this piece, we will be looking at some of the awesome ideas for personalized business gifts that you can offer your customers.
Notebooks and pens
You can never go wrong by giving your customers some quality branded notebooks and pens. Many people walk around with notebooks and pens daily as that is where they put their ideas down and have their to-do lists. As such, these two items really come in handy. However, you want to come up with a unique notebook, perhaps with a little twist compared to the standard notebooks.
A snack basket
If you are looking forward to putting a smile on your customers' face after a meeting you just had with them, offering them a snack basket is what you need to do. When it comes to choosing what to have in the snack basket, you can get a little creative. You have the option of either having one type of snack such as the personalized fortune cookies or having an assortment of the bites. Ensure that the snacks you have in the basket are yummy, and the packaging looks amazing.
Water bottles
Hydrate! Hydrate! Hydrate! This word has become a mantra to many people today, as most of them want to stay healthy. What this tells you is that giving your customers some cute branded water bottles is a brilliant idea. Today, people are always walking around with water bottles everywhere. And what better way to make your brand known than having your name or business logo on the water bottles.
Mugs and mug warmers
Everyone enjoys some hot cup of coffee or chocolate while in their office or even at home. Mugs and mugs warmers are, without a doubt, a sure deal when it comes to gifting your clients. While most firms often offer mugs only, you want to go the extra mile and add the mug warmers as well. The benefit of having the mug warmer is that one can always have some warm tea or coffee at any given time. One no longer has to worry that their coffee will cool down as the mug warmer will have an on/off indicator that shows when the coffee is ready and when it is being heated- amazing right?
Bottom Line
Making a good impression as a business does matter, and offering your clients some good gifts is always a plus. The items as mentioned above are just but a few ideas of what you can offer your customers, there are endless options available for you to add to your gift portfolio; the choice entirely lies with you!