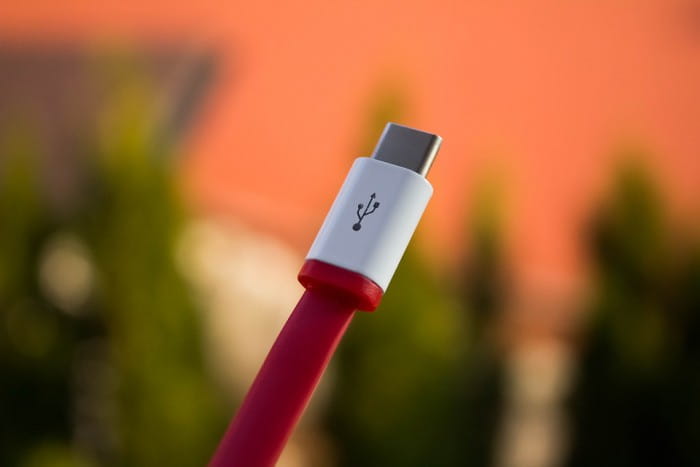 The new MacBook Pros from Apple has become a hot favorite and why not? There is enough reason to love it. It is definitely smaller and sleeker and boasts of better speakers, larger track pad, and the highlight is the new USB-C port. However, this new port would be necessitating the purchase of certain new cables.
If you wish to connect and use your iPhone, you would require a new cable. You could use a cable for connecting a non-Thunderbolt display to your MacBook. Here is a list of USB-C cables that you need while using your Apple MacBook.
RAVPower USB-C Charging & Sync Cable
When you start using a USB-C MacBook, you may buy some other USB C devices too in future. So there is no harm in buying an additional USB-C charging & sync cable. These are 6.6ft cables manufactured by RAVPower. They are known to have an anodized aluminum casing as it helps in better heat dispersion, boosts durability, and helps to maintain overall brand track record.
Griffin BreakSafe Magnetic USB-C Power Cable
In its new MacBook Pro, Apple has purposefully eliminated the MagSafe charger. People who are already sulking and missing the MagSafe could consider taking a look at the Griffin BreakSafe. All you need to do is simply plug in a USB C dongle directly into the laptop and it would connect magnetically with your power cable. To increase productivity, you could buy a USB-C Hub for MacBook Pro.
Anker USB-C to USB 3.0 Cable
If you are thinking of plugging a USB accessory or an external hard drive into a MacBook Pro, you may buy this USB-C to the USB 3.0 cable. It would help in transferring data at 5 GBPS and would also help to connect USB-C devices directly to USB 3.0 ports.
Cable Matters USB-C to Micro USB Cable
This versatile cable would be allowing you to effectively connect micro USB devices directly to the all-new MacBook. This would be including things such as smartphones and battery packs, and also the cable supports data transfers and charging with rates about 480 Mbps. This boasts of a braided jacket design that is best for extra durability. It would be offering product support and lifetime warranty.
Cable Matters USB-C to Mini USB Cable
Cable Matters comes up with an effective USB-C to mini USB cable. In this context, you must be knowing that the Mini USB is supposed to be the thicker and the older version of your micro USB. However, it is still being used by numerous devices for the purpose of syncing and charging.
Choetech USB-C to HDMI Cable
This USB-C to HDMI cable is used for effectively connecting your USB-C device, such as a MacBook, to an HDMI display. It is there for supporting streaming 4K content. It is also known to deliver audio through HDMI 1.4 interface. The cable has an 18-month warranty. It guarantees top quality customer service and robust customer support. It is known to have an excellent 4.5-star rating precisely on Amazon.
Conclusion
You must buy Apple USB-C to Lightning Cable if you are thinking of plugging in an iPhone to a new MacBook Pro. All these cables are useful and would help you for one purpose or the other.
Author Bio:
John Mathew is a digital marketer and a columnist in technology. He loves to share his knowledge and experience with his friends and colleagues.