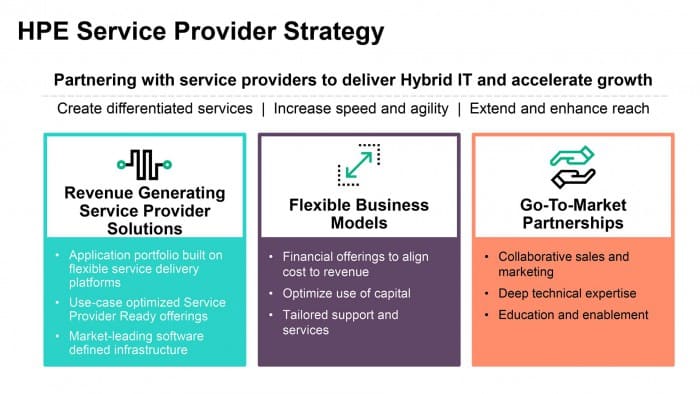 You may have already heard of Hewlett Packard Enterprises, an American multinational enterprise IT company. They are known as the number one company with top businesses working with them for their top-of-the-line equipment. But why are they at the top and continue to do so? With the many IT companies in the market, it makes you wonder how they stay at the top.
Well, read on as I show you the three reasons why HPE is leading the enterprise IT market to learn more about who they are and what they do.
Three Reasons HPE Is Leading the Enterprise IT Market
How is HPE still the leading enterprise? Here are the three main reasons why:
Amazing Solutions
What's amazing about HPE is that they use a single vendor solution, so instead of relying on multi-vendor channel approaches, they go for compute, storage, and networking offerings as well. This prevents from any support or technical issues from occurring over time as the infrastructure is installed and upgraded. You only get on solution from trusted partners and at the same rates.
Furthermore, HPE is a great company to work with because you will only need to call one number for any help or if problems arise. Even if you purchase their equipment from a reseller, you only have a single vendor from the channel partner, who they connect with and get the support and resources required.
Basically, you get one of the quickest and helpful customer services with HPE, apart from their quality equipment. It's what makes them popular among top companies, the main reason why many work with HPE for their solutions.
Trusted Partnership and Leader in IT
We all know that the reason HPE continues to stay on top is because they are known as the leaders of the industry, thanks to being number one in servers, external storage, and midrange SAN all over the world. They are recognized as having the highest ability to executer integrated systems, and because of their high reputation with the top managements, they continue to garner sales and transactions with huge companies such as Dreamworks.
Furthermore, HPE continues to be a trusted partner who will always be there for your issues or problems that arise. Customers can put their full trust to the company, knowing who to call to be connected immediately in just one minute. With their customers a number one priority, HPE continues to bring quality services to a whole new level. It's the reason why many companies continue to work with them as well, getting the best equipment with trusted service.
Predictive Infrastructure
Last but not the least, the main reason why we have the best quality of work coming from huge companies like Dreamworks or IT Garden is thanks to the equipment they use. And where do they get it from? HPE, of course! With HPE's quality and updated equipment that continues to advance with research and professionals, it's what makes the company the number one enterprise in the IT market. One of the ways they do so is through gaining the power of predictive infrastructure.
With clients simplifying data centers with infrastructure to use predictive intelligence to proven any issues that may happen, HPE creates the tools to do just that. Through doing this, it frees up time to focus on other aspects of the company, such as improving value-add IT and saving manpower and energy. With automatically updated equipment and software with HPE's equipment, companies save while bettering their systems, making it worth the investment.
Wrapping It Up
And there you have it! HPE isn't on the top for no reason. With their amazing quality of work and equipment that competitors can't beat, they will continue to lead the market and work with reputable companies for years to come.
Hopefully, this article on HPE and how they lead the market gave you an idea on why you should begin investing in them. So don't wait any longer and work with local companies like EMPR to get HPE equipment today.
If you have any questions or would like to share your experiences when using HOE equipment, then comment below. I would love to hear what you have to think.