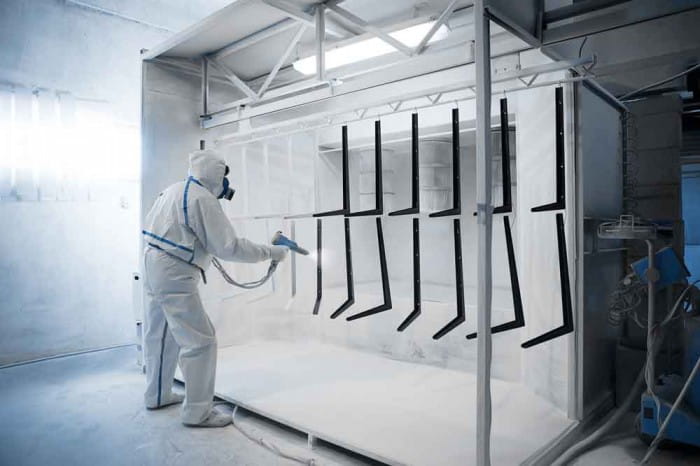 All industries have a necessity, without which it cannot work. The finishing industry is no different. It has some aspects that are an absolute necessity. Do you have any idea about those aspects?! If you are new, then you may not! So first of all, congratulations on your new business venture. Now, we are here to tell you which aspect is one of the most important ones.
The finishing industry needs powder coating! So, you need to find a company that has high quality powder coating equipment. There are many companies like PB Metal Finishing Systems, which have a range of powder coating equipment, from powder coating ovens to powder coating booths. Whatever you need, they will have on offer!
What is Powder Coating?
Whether you are just starting out in the finishing industry or are a professional, it is always good to have the right knowledge. Powder coating is something similar to what women do with face powder! It is a method of providing a beautiful finish to various kinds of metal products. Women use a powder for the face. The Finishing industry also uses a powder, but for the metal surface!
This outer covering or powder finish not only makes it look beautiful, but also offers protection to the surface. The surfaces are usually resistant to chipping, scratches and any kind of outer damage. There are a range of coloured powders, which can be used for this technique.
The end result is just amazing! You will get a uniformly coated metal surface that is durable and looks beautiful. This is what makes powder coating a popular finishing technique. The entire process is completed in 3 steps:
Preparation: The metal surface is prepared by cleaning. It helps remove all kinds of contaminants and dust. The processes used for this step includes etching and rinsing. Some metal specific methods are also utilized for this step.
Attachment: After preparation, starts the actual coating process. The powder particles are either sprayed on; or the metal surface is dipped in a fluid with the powder particles. Then, heat or electricity is used to bind the powder particles onto the cleansed surface.
Curing: In the final step, the metal product is placed in an oven. The heat melts the powder particles and forms an even layer on its surface.
Isn't it a simple process? Perhaps yes, but there are many technicalities that need the aid of  professional equipment. So, purchase all the powder coating equipment with great concentration and extensive research.
Why consider Using Powder Coating Technique?
Wet paint is another method useful for the finishing industry! But, the rate at which powder coating has gained popularity is beyond anybody's perception. So, there must be some logical reasoning behind this sudden boom in popularity.
Here are some reasons for its growth in popularity:
Durability: Everybody wants a durable finish and finishing industry is no different! When you apply the powder coating technique, the metal will look good and be protected. Customers, who receive such durable product, will definitely appreciate your efforts. Naturally this shall bring a boom to your business!
Variety of Colours and Finishes: When you use powder coating, you have the option to choose. This is because of the variety of colour and options available. The various finishes that are available include satin, gloss, metallic, fluorescent, glitter and iridescent to name some. Thus, your customer will be able to find something they like, improving business!
Environment Friendly: Liquid finish may include a number of volatile organic compounds, better known as VOCs. These can damage nature, when released into nature. The application of such a finish has the potential to harm the environment. Powder coating contains no harmful substances. This makes it more environmental friendly.
Good Longevity: When you apply powder coating technique, you are ensuring that the finish lasts for a long period of time. This cannot be achieved with a liquid finish. Whether it is heat or the UV from the sunrays, it will not be able to damage the surface of the product with powder coating finish.
Cost-Effective Option: In the long run, you will find this method to be cost-effective. This is because of the longevity and durability of the coating!
Which Industries Can Benefit from Powder Coating?
There are numerous industries that can take advantage of this method. Here are just some of them:
Appliances: From refrigerators to dishwashers, this method can be applied to a variety of appliances, making them resistant to damage.
Automotive: The car industry has also found use for this technique. So, they use this method for door handles, bumpers, radiators and many more.
Architecture: The aluminium intrusions on the side of the windows usually have such a finish. These suffer a lot of harsh weather treatment. The powder coating protects the intrusions from environmental damage.
Phew, so many aspects and industries! Powder coating can be a wonderful way to protect and vamp up the look of the metal products. Who knew that the simple powder could be so useful? Well, it is efficient and makes the surface look beautiful. What else can one want?!
Do not waste time! Find the next company with high quality powder costing equipment. Who does not want to own a successful finishing business?! The finishing industry needs helpful powder coating equipment from the best dealers and companies for a successful business. Of course you need to go through the testimonials and references. Once you are done with your research, purchase the best powder coating equipment and see your business take flight!