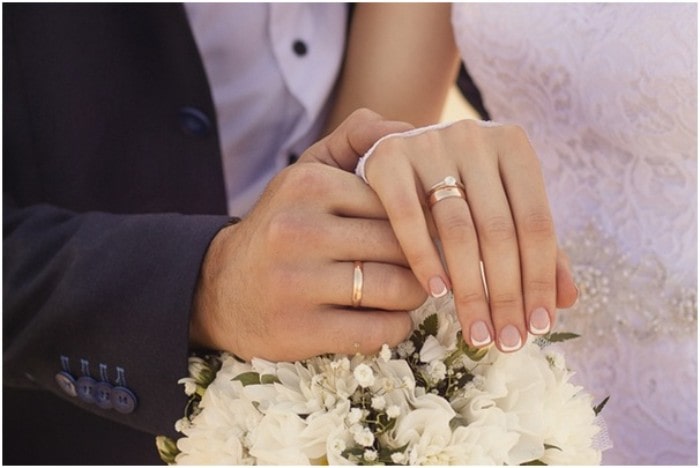 Hair and skin-care tips for a groom have become as common as the name Rahul – naam toh suna hi hoga. Back in the day, things were a little conventional but perceptions are changing. As a groom, you deserve to look your best just like the bride does, as you join together in holy matrimony. After all, the spotlight is on you, too.
Wondering what you need to do and how much of it? Follow this list and slay on your wedding day.
Get a haircut
For your hair to look on point, book at appointment at a salon and get a stylish new haircut. It can enhance your entire appearance. Do a little research on the hairstyle trends and what would suit your face type. Take inspiration from our curated list, if you may.
Avoid experiments. The best thing to do is seek the advice of an experienced hairstylist. They will also tell you the best way to style your hair.
Stylish & trendy hairstyles for grooms
The elegant pompadour haircut
The classic taper cut
The hipster look
The short ruffled hair
The short spikes
Some of the products that may come handy while you style are right here:
Styling cream
Meant for hair that is not more than 2 inches long. It is the equivalent of natural makeup – will feel like nothing. However, it sets your hairs just the way you want to.
Hair wax
If you have hair that is frizzy and as long as your index finger then this product is for you. Set your hair into place by applying a light coat of wax over your hair, similar to a cream.
Pomade
This product works wonderfully for doing the classic slicked-back hairstyle. Be careful about how much you use as it may make your hair greasy.
Hair gel
Lock in your strays with hair gel to ensure your hair looks just the way you want it in your wedding pictures.
Hairspray
A popular choice among many, the hairspray gives you the magical ability to make your hairstyle stay put. It is never used by itself and is an add-on to whatever product you have already added to your hair.
Manicure and pedicure
They are not just for brides. Dear men, how would you feel about shaking hands with someone who has dirt or uneven nails? Getting a manicure and pedicure does a lot more; it also helps you get rid of dead skin cells. Your hands will look great in those close-up wedding pictures. And a pedicure can be really relaxing. Besides, unkempt nails can also be a great turn off for your bride. So book yourself a session right away. It would even win you brownie points on your honeymoon.
Groom your beard
This section is exclusively for those sporting a beard. Take good care of it and make sure it is well-groomed. Unruly beard is a complete no-no. Remember how good Shah Rukh Khan looked in Dear Zindagi?  Or even Hrithik Roshan in War?
Neat, trimmed and oh so handsome! Make them your point of reference
Exfoliate your skin
This may seem unimportant but you must exfoliate your skin regularly. It will replace the dullness on your face with nourished, healthy-looking skin. You can also get rid of your blackheads and dead skin cells making your face clear and bright.
Drink plenty of water
If you haven't heard this enough, let's hear it one more time – stay hydrated with 8 glasses of water a day. It will flush out your toxins and do wonders for your skin. Bottoms up!
Hit the gym
There are many benefits to having a fit body for your wedding. You will look like a stud in your wedding attire. You will feel energised. Your bride will be impressed. So, head on to your favourite gym and work that body. You will end up looking better and feeling fitter. It's all positives.
If you are gym shy then you can always try working out at home. Follow these videos for some intensive exercises in the confines of your home.
Visit the dentist
It is said that a smile improves your face value. If you have not cared for your teeth in a while, now is the time to do it. You can start a teeth whitening treatment and find a solution to bad breath (if any). So pay your dentist a visit to flash those pearly whites with confidence for your guests and most importantly, for your bride.
Quite helpful, right? The only aim is that you feel good and look good on your day of matrimony. If you haven't started following these tips yet, now is the time.