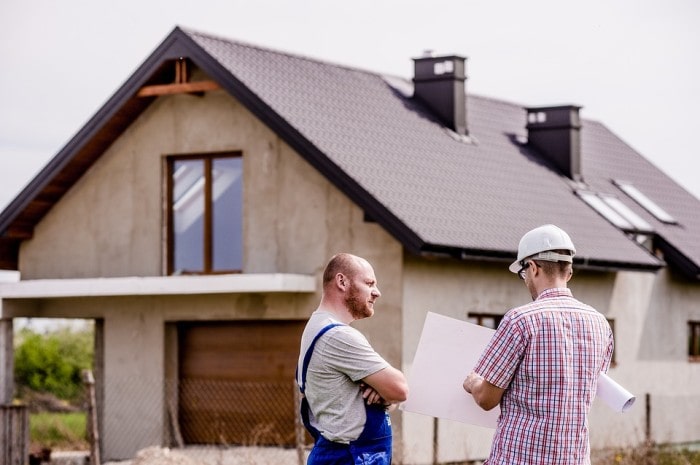 When having your dream house built, choosing a home builder can arguably be your most important decision. Before signing on the dotted line, it's imperative to make sure that you're 100% satisfied with your builder.
There are many important factors that you may not have considered up to this point, which could either make or break your home building experience. Here are 9 essential questions to ask your home builder.
Are You Registered and Are You Insured?
If there's one question you should definitely ask a prospective home builder, it is this. Be sure not to sign on the dotted line until these details have been confirmed. As an absolute requirement, home builders should be both registered and insured. This guarantees their work and provides you with not only financial, but emotional peace of mind too.
How Will I Be Kept Informed Throughout The Process?
The building process can involve a lot of things happening at once on site. Your chosen home builder should be excellent at communicating with you throughout your home building journey. This should ideally be provided through a primary point of contact that can keep you in the loop with regular updates and who can answer any questions that you may have.
Be sure to ask for direct contact numbers of the people who are managing your site to ensure that you have someone to liaise with if and when needed.
How Do You Manage Quality Control?
Making sure your home is built with quality is imperative to delivering a premium finish with durability. It's imperative to know your site manager's credentials and how involved they will be with your build. To ensure that your home is built with excellent craftsmanship, be sure to choose a home builder that only employs site managers with plenty of practical experience.
Another useful tip, is to find out how many site managers will be on site to determine whether or not your new home build will get the attention that it deserves.
Do You Have Any Previous Project Examples?
When looking for a prospective home builder, it's wise to ask whether they can show you any tangible examples of their previous work. This will help to confirm whether their supposed principles translate to reality, while allowing you to compare the level of quality and attention to detail with what they say.
What's more, visiting previous projects can give you an indication as to how durable and long lasting their work is. Wear and tear can appear over time, so it's a good idea to see if their work can stand the test of time.
Which Contracts Do You Use?
It's important to be careful of any 'cost plus' contracts, which can ultimately carry no limit on what you could end up paying, while exhausting your expected construction time.
Be sure to be on the lookout for any 'fixed price' contracts, which are regulated by an independent Australian body that ensures both the customer and builder get a fair deal with fair terms.
What Type Of Warranty Do You Provide?
It's vital to confirm all warranty periods provided by your potential home builder. A long warranty can be a good indication that their work is durable and long lasting. As a homeowner, it's important to have reassurances that your chosen home builder stands behind their work with adequate warranty periods.
Be sure to look out for warranty periods that can last up to 6 months or more, as well as structural warranty guarantees that can go up to 10 years.
When Can You Provide A Definitive Quote To Build My Home?
Obtaining a total construction cost early in your home building process can be essential to having a seamless home building experience. Confirming this figure can help you on your way to getting finance approval and evaluating what legitimate options you actually have.
Before delving any deeper into your home building process, be sure to confirm when your home builder can provide a definitive price to build your home.
What If I Want To Change Or Upgrade Once I've Signed?
It's crucial to choose a home builder that provides flexibility in your contract in the event that you change your mind on particular elements of your home. Be sure to find a home builder that gives you the ability to make changes right up until the construction phase.
It's wise to ask for a fair variations contract that ensures you get the home of your dreams without the excessive added costs.
What's Included In My Contract Exactly?
Knowing exactly what you're in for with a prospective home builder can do wonders for your peace of mind. You may be surprised to know that there are many home builders that don't include essential services that you may need, such as an external render or internal painting.
Be sure that your home builder clearly outlines what is and what is not included by asking for specifics on the timeline, as well as a written breakdown of costs. Alternatively, be on the lookout for packages that include everything within one contract. From demolition, to site works and landscaping, this ensures your home build is fully taken care of appropriately.
Building your dream home can be an exciting and incredibly rewarding experience once completed. Finding the right home builder for your dream home is the first step in your home building journey. Asking these 9 essential questions can help get you off on the right foot.