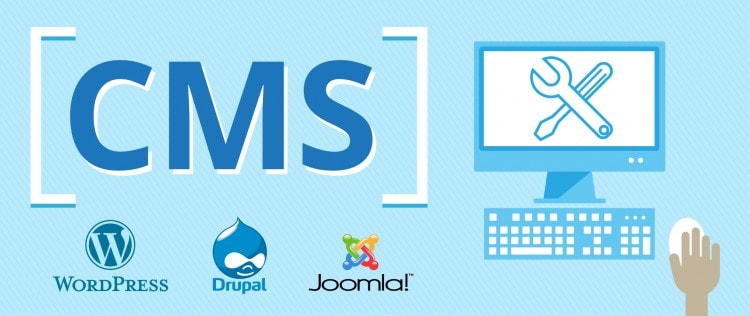 Content Management Systems have a huge influence on today's web industry. Every CMS has its own set of features to offer. As other CMSs like Magento, WordPress and Joomla are regarded as the easiest; Drupal is known for being secure. So, many government organizations and established businesses prefer Drupal for its security. As everything needs evidence to be proven correct, Drupal also requires some reasons to prove its concrete security.
Here are the most significant aspects of Drupal that guarantees the security features of Drupal.
Security Team: Open Web Application Security Project (OWASP) is a charitable organization that regularizes a software's security. Drupal is analyzed to prevent future risks of security and designed to meet the security standards set by OWASP. It's security team has 40 Drupal specialists around the world. Their job is to handle the Drupal security and rectify the security issues in its core platform. The community created modules are also checked by these specialists to ensure the complete security.
Apart from identifying and solving the issues, their security team creates a documentation of the rectified issues to help the developers in further development.
Secure Codebase: The source code of Drupal is open yet reliable and strongly secured; and the credit of which goes to the proficient security team of Drupal. Any module that is contributed by a user is thoroughly reviewed by core maintainers of Drupal before the approval which reduces the chances of errors. Only after the approval it becomes available for the Drupal community which has the authority to download the code and report the bugs if found.
Requires Password: As Drupal is installed for the first time, the stored password in the database gets encrypted. The encrypted password is then added with more characters and is finally hashed which is a mathematical one way function. After going through this complex process, it becomes almost impossible to crack this password. Apart from this, many Drupal modules have two-factor authentication and SSL certificates.
Access Controls: Drupal's access controls have full authority. Users can make categorized accounts for different categories of websites. Access Control sets different level of permissions and limits the users to their defined roles which prevents them from performing a task which they are not supposed to execute. This specifies the role of every user and simultaneously improves the application's security.
Trusted by Leading and Governmental Organizations:
Government organizations have sensitive data on their websites and they cannot afford to have a security crack in their system. The leading industries also select the best CMS for their websites as it is a matter of reputation for their brand. Drupal is trusted by various government organizations as well as industry leading brands for developing their websites.
Reliable Community: Drupal has one of the largest communities with over 1 million developers, strategists, trainers, and many more on board. All the community members proactively and constantly analyze the code for errors and report it to security team to ensure the code is completely bug free.
Encrypted Database: Drupal CMS can be configured to encrypt the database on every level. Drupal can encrypt the whole database or just a part of website's database. This high level encryption by Drupal makes it easy to be configured and pass different privacy policy standards.
Due to all these reasons, Drupal is considered to be the most secure CMS on the Internet. It's security, engaging community, access controls make it a reliable platform for building websites. If you have planned to get your website developed with Drupal, we would suggest you to get in touch with us to get best Drupal developers who can take care of all the tasks and upgradations in Drupal.