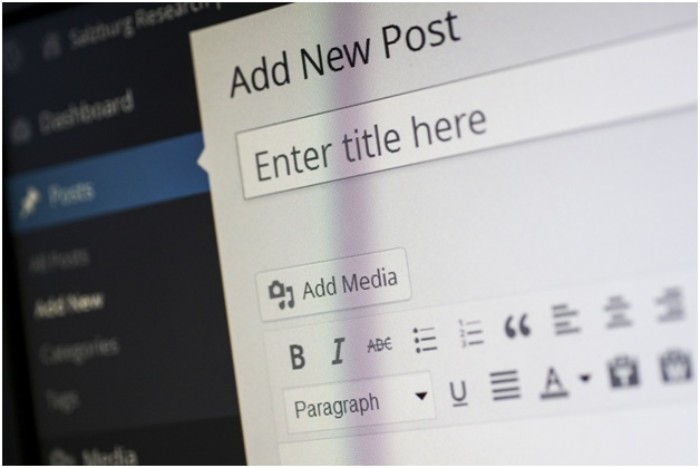 While every organization is unique, the CMS platform they use can make or break their online reputation. Enterprise content management software is used to update and deliver fresh content, when needed, to keep customers engaged. However, if they lack certain features, you may end up losing loyal followers.
To prevent that from happening in 2020, make sure the CMS you choose has the following features:
1. Easy Administration
The dashboard is the heart of a CMS system, so it stands to reason that it should be user-friendly. It should allow even novice users to track scheduled content, monitor site activities and facilitate functionality via plug-ins and modules. A platform that allows users to manage content flow through a single source streamlines content production, publication and reduces complexity.
2. Reliable Vendor Support
Will your chosen CMS vendor be available 3 years down the line or 4? The longer the software remains active, the more work you can get out of it. To determine this, determine how long they have been on the market, whether their initial clients are still using the CMS or not and how reliable their partner network is. Plus, check if they have made their finances public or not to see how honest and transparent they are.
3. At-a-Glance Features
Essential at-a-glance features that a reliable enterprise CMS should have are announcement blocks, task widgets, quick alerts, and traffic status to name a few. Your aim should be to create a content strategy that can accommodate multi-layered information that can be easily acted on without overwhelming users. This is important for those who have slow bandwidth or are on the go.
4. Ability to Create Content for Different Teams
A robust CMS is one that allows intranet administrators to create and manage team content simultaneously. It should give them the option to create content for different teams and everyone. This is similar to how social media platforms work. Repetitive and irrelevant content does not take long to put off users after all.
5. Analytics and Testing Support
A CMS that comes with analytical features can help you maintain a website that can remain ahead of the competition. Ideally, these should help you acquire customer insights and conversion trends so you can optimize your content strategy accordingly.  For instance, a platform that has Google Analytics can help you find out conversion trends so you can strategize accordingly.
6. Robust Publishing Tools
While it is true that quality content is the backbone of customer interaction, without efficient publishing tools, they won't see the light of day. A good enterprise content management systemwill adapt to the type of content you want to publish whether its news pieces, landing pages or power posts. It should also integrate it seamlessly with your overall publication overflow. It should also be able to handle SEO, images, videos as well as content tagging besides being intuitive.
7. Open APIs
It's estimated that most devices will be equipped with sensors that process and analyze data. With an open API, an app developer can create a custom application using existing content to drive business value. Additionally, with open APIS, the CMS can be integrated with other external and internal systems such as ERPs that are already in place. This feature will come in handy if you have an e-commerce website and you want to streamline a connection between the system and payment processing systems.
8. Flexible Content Repositories
Single-channel user engagement is a thing of the past. In 2020 and beyond you should look into a CMS that can act as a catalyst for your business growth. Choose one that keeps content and presentation separate. That way, your content creators will not need to worry about how a particular piece of content looks like on screens. That's because they can work with structured content using repositories. By separating content into parts, they can make edits independently and thus provide various access levels for monetization.
9. Built-in SEO Tools
As a web developer or a business owner, you know that Google may never stop making updates to its algorithm. As such there will be several ways your business website will be ranked. Even though understanding each one of them is not possible, using a CMS that has built-in SEO tools can ensure you remain on top of updates. This includes creating URLs that search engines and users will love, adding meta descriptions, page titles, and authentication with Google. The CMS should also allow you to add alt tags for images and avoid duplicate content.
10. Social Media Integration
Today, social media platforms have more outreach than websites. These are the go-to platforms when it comes to interacting with the audience,and a CMS that does not offer social media integration is missing out on key opportunities for growth. The one you choose should have social tools that allow you to add sharing buttons for important content to encourage visitors to spread the word about your business. Besides this, consider a CMS that allows Open Graph tags that can allow you to optimize how shared content is displayed.
This is far from an exhaustive list. There are several other CMS features that your enterprise can benefit from depending on your needs and business goals. However, ignoring these core capabilities can make you lose out on growth opportunities. If you can find all of them on a single platform, you are on the right track. The point is to find one that can act as the foundation for your content strategy that is flexible enough to adapt to changes and emerging trends. Choose wisely and you can have a tool in your hands that your competition may not be able to match.
Author's Bio:
Brandon Harris is the vice president of Smooth Solutions Inc. that was founded by his father Michael Harris, who has been a pioneer in document scanning industry for over 35 years. They are experts in providing Enterprise content management software and Document Digitization.