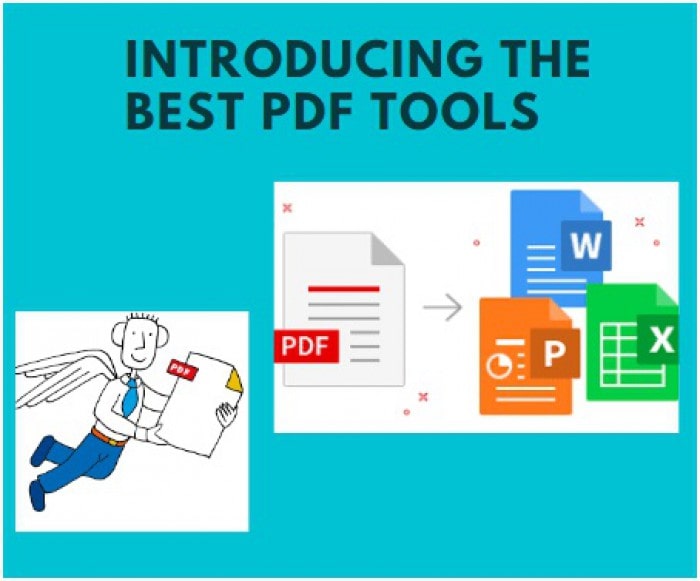 Sometimes working in industries that involve work in PDF files becomes quite challenging. Merging the PDF files, combining them, joining them, compressing them or many other tasks require lots of effort and time. But as the advanced technology is touching every corner of our life, you can utilize its benefits in the PDF conversion field too. Today, you can find many online PDF tools that can perform many PDF operations like PDF merge, PDF compress, Rotate PDF pages, Split PDF, Edit PDF and many more easily. Other than that there are many other vital reasons that enhance the importance of online PDF software, for example;
Single Tool Multiple Benefits
The best thing about online tools for PDF is a variety of features. These tools enable the user to perform various tasks seamlessly. For example, the same tool can merge the PDF files and you can rotate, extract or remove the PDF pages with the same tool. It means with a single tool you can get multiple accesses to your PDF files anytime. What all you need is only the internet connection and a device.
Cost-effective solution:
One of the biggest reasons for using an online tool for different PDF operations is cost. You can explore the outstanding and quick outcomes of the tool without investing a huge amount. In fact, there are many online tools available free to download. It means you can utilize the best benefit of the online tool at free of cost.
No hassle of installation
Although people can find many PDF solutions, the problem with those solutions is complexity. For example, if we consider the web application for PDF edit, first you have to download the application. Then you have to install it. Then you will sign-up then the application will start. But in case of online software, no need to install, just upload the file and perform the task you need.
Not limited to desktop only
Unlike a desktop application for PDF editor, you can operate the online tool for PDF on any device anytime, anywhere. You are not limited to desktop only. You are completely free to use the tool anytime. The only required thing is internet access. You should have a good internet connection and then you can operate the tool without any distraction and limitation.
Never harm the quality while PDF editing:
Many times we observe while editing the PDF files, the quality of the document gets reduced. But if you are using an advanced and well-designed online PDF editor, you will never face such kind of issue. As every tool has its own unique algorithm on which it operates. Thus, a well-designed tool will be designed by top engineers who have good knowledge of maintaining quality while PDF editing.
So, these are the major reasons why we should use only an online tool for PDF editing. All these reasons make it important to use such type of tools. Well, here we want to make one thing very clear. Before choosing the online PDF editor, there are a few essential factors a user must keep in mind. The consideration of these factors will help them to utilize maximum benefits with ease;
The tool should be well-designed
The tool should be easy to use
The tool should provide the exact features you need
Should have the user-friendly interface
Now we will share with you a list of top online tools for PDf editing that consist of all essential features. These can provide you the best outcomes with no hassle or expense. Have a quick glance at the most important online tool for PDF edit or other operations;
SmallPDF
SmallPDF is a cloud-based PDF editor. It can be used through any device using an internet browser. This tool comes with a PDF to Word editor. This indicates that if you wish to make more specific edits in a Word doc you can, and even better is that formatting should be preserved. SmallPDF is a small but powerful PDF editor that should be able to assist you to obtain the most initial edits needed, with the necessary doc conversion for more complex edits.
PDFescape
PDFescape is a wonderful online tool with lots of features. Users can easily change the text and edit images using this editor and can add their own text, links, images form fields, etc. Not only this, users can draw on the PDF, add sticky notes, strikethrough text, put white space over anything they wish to disappear, and insert lines, arrows, checkmarks, rectangles, ovals, circles, and comments. They can upload their own PDF file, paste the URL to an online PDF, and make their own PDF from scratch.
PDF24
Another best example of the online PDF editor is PDF24. It's easy to install with a few clicks and provides numerous benefits to the users. Users can easily perform various tasks with the tool, for example, edit the PDF, Merge different PDF files, protect PDF files, and add watermarks to PDF, Annotate PDF, compare PDF, sign PDF and much more. Additionally, PDF24 involves many significant features, for example, Self-explanatory user interfaces, Supported multi-user environments, automated updates, customization options that make it more reliable and best to use.
So, this is all about the PDF editor tools, their importance & features. Hope this information will help you in your next project involves PDF file work. Stay tuned for more updates! Have a good day!