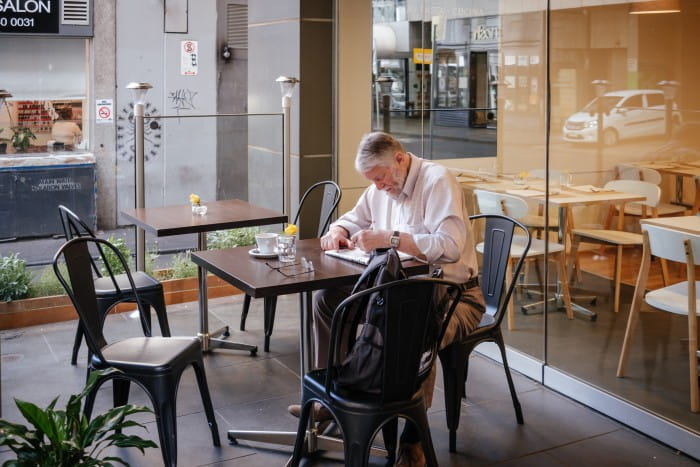 Technology gave us the opportunity to lead a safer and healthier life. It is not reserved solely for the younger generations. Even people reaching their golden age can benefit a lot from being tech-savvy. For instance, older people can still be independent and age in place with the help of smart home devices. 
Automated lights
The home lighting system is one of the first things that should be automated. Each lighting device is controlled from an app that is quite convenient and easy. Lights will turn on and off according to a programmed schedule which can be easily accessed from the app. Seniors will find this feature useful because they don't have to fumble for the switch in the dark and risk their own safety. Every light can be turned on with a tap on the phone. It also increases security as the lights can still work and give the impression of someone being home, even when there's no one there.
Stationary bicycle
As people age, they can no longer engage in certain physical activities because they put a lot of pressure on the joints. Yet, seniors can benefit a lot from regular exercise even as they age. Physical activity prevents diseases, improves cognitive function, ensures better mental health and even lowers cholesterol. Cycling is one of the low impact exercises perfect for seniors. Having a stationary bike will enable seniors to stay active even during the colder months.
Voice-Activated Virtual Assistants
A voice-activated virtual assistant can help seniors fight loneliness. Older people sometimes spend days not speaking to anyone and this can even cause depression. It is also a useful tool as it gives out useful pieces of information, controls other apps around the house, plays a song on request, reminds a person to take their medicine or to not miss a doctor's appointment. Everything can be done with simple voice commands. This smart device will quickly become something like a personal assistant to a person who's decided to live independently.
Tablet
Easy to carry around, a tablet is perfect for seniors. Tablets are a great option for seniors as they are simpler to learn and don't take up too much space. They can help people stay connected, chat with friends, have video calls or even play online games. This handy device can also remind seniors to take their medicines or even watch their favorite TV shows. 
Medical alarm
Another thing to have in mind is the safety of an elderly person living alone. In case of an emergency, a fast response is essential. That is the main reason to wear a reliable medical alarm at all times. This tiny device can be worn as a pendant or as a bracelet. It has an emergency button and a fall detector. In case of a fall. It will automatically notify the list of emergency contacts and send SMS with GPS location. This simple solution will increase the safety of an elderly person and provide peace of mind.
Pill dispenser
If a senior person is on a strict medication schedule, then a smart pill dispenser is necessary. This device will notify an elderly person when pills should be consumed. Some even have the feature of recording dosage intake or monitors when medications are taken or missed. This smart device will ensure medication has been taken at predetermined schedules.
Fitness tracker
A fitness tracker can help seniors monitor their activity and help them keep an active lifestyle. Physical activity and movement is an essential component of a healthy lifestyle and healthy aging. This wearable and easy-to-use device will track heart rate, the number of steps, the amount of exercise and calories burnt during the day. A fitness tracker will motivate seniors to move more and track their achievements.
Robotic vacuum
A robotic vacuum will help senior members keep their homes clean. This device is convenient, easy to use and keeps a home clean. Elderly people won't put themselves at risk of tripping over something while vacuuming. Regular vacuums might be hard to push, while robotic vacuums work on their own. Vacuuming does not have to be tedious or time-consuming with the help of a robotic vacuum.
Smart locks
A smart lock will increase the safety of a senior person. People forget more and more as they age, so a smart lock will automatically lock the door. Your family members can use a smart lock to monitor a senior's activity and know when he or she came home. 
We've listed some of the most useful smart home features. No matter the age, every person can benefit from technology. Senior members should not be afraid of it. Instead, they should embrace it as it will make their lives much easier.