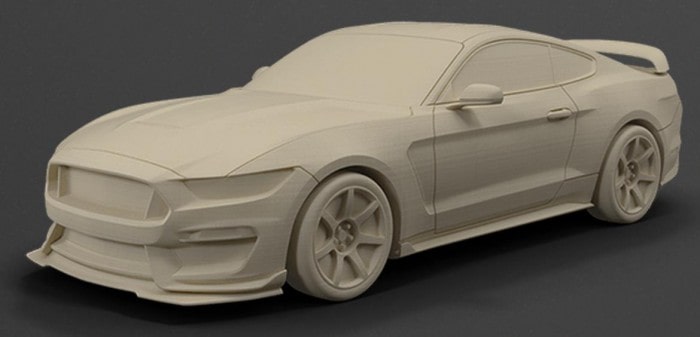 The automobile industry has always been a hotbed of experimentation and innovation. Car manufacturers have been first in line to try out new technology. The advent of 3D printing technology has been no different. As more and more 3D printing services open shop, the automotive industry is all set to benefit from the prospect of more robust designs, safer products, cost-effective production and reduced manufacturing time.
A Remarkable Success Story
The story of 3D printing service for automobile sector has already witnessed quite a few successful plot twists. Take the case of Local Motors, which printed its first 3D-printed car, the Strati, in 2014. How did they achieve this? From an ABS carbon-fiber blend, about 80/20 respectively.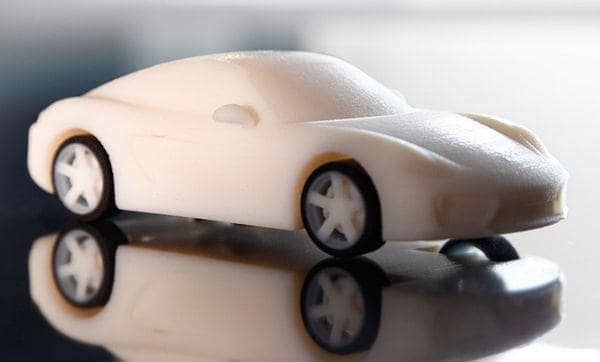 If Local Motors is less known to you, you might be more taken in by motor giant, Honda and their new version of the Micro-Commuter, released in 2016 in Japan. This commuter is a single-seater beauty, whose body and a majority of the panels have been 3D printed. Now, that is truly the "power of dreams."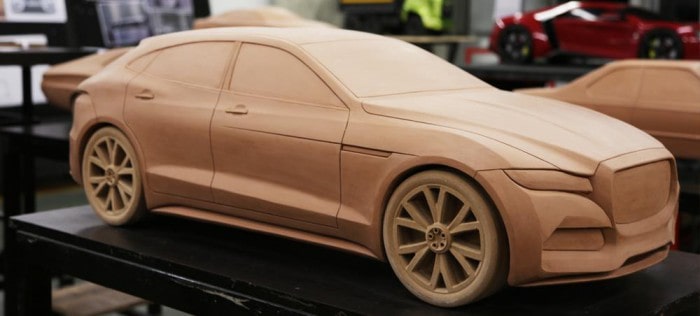 Taking our cue from this Honda innovation, we highlight one significant aspect of 3D print technology for the car manufacturing sector. What is mostly clear by now is that 3D printing tool and end-use parts are the major focus of the technology's application in this industry, instead of 3D printing an entire car.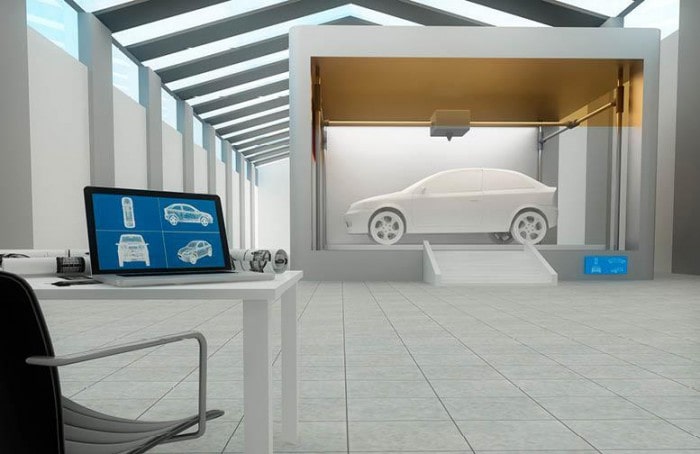 Another automobile pioneer, Ford, has been developing 3D printed prototypes for over two decades. Bet you didn't know that about your family car! Besides prototyping, the stagnating auto industry can really benefit from some other major applications of 3D printing.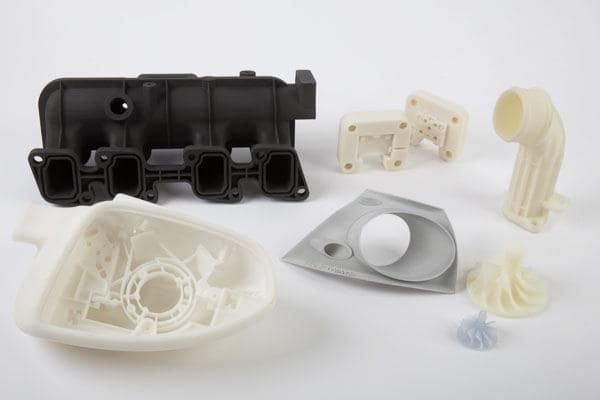 The Prototyping Revolution
When we talk about 3D printing, the first thing that comes to mind is rapid prototyping. True to its name, 3D printing has indeed revolutionized the prototyping process by speeding it up more than a few notches.
Creating a quick prototype has become child's play for automotive designers, whether it is a minute car décor element or a prototype of a whole car. These prototypes are then put through various stages of tests and simulations that ultimately culminate in mass production. Rapid prototyping, thanks to additive manufacturing in the automobile industry, has helped to bring down production costs by the thousands.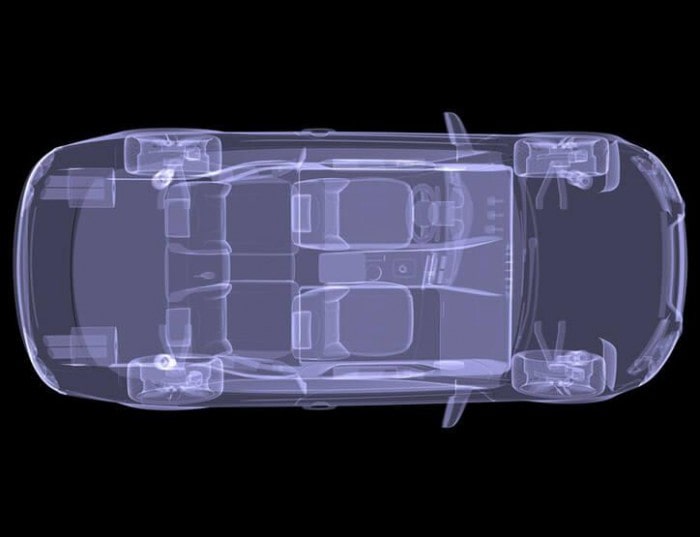 Customizations
All things customized and personalized have become a trend in the car industry. With 3D print technology, producing custom car parts has become a comparatively inexpensive affair. This has the added advantage of enabling car manufacturers to woo more and more customers while offering existing clients something new every once in a while! Car designers have now been truly able to make creativity their forte.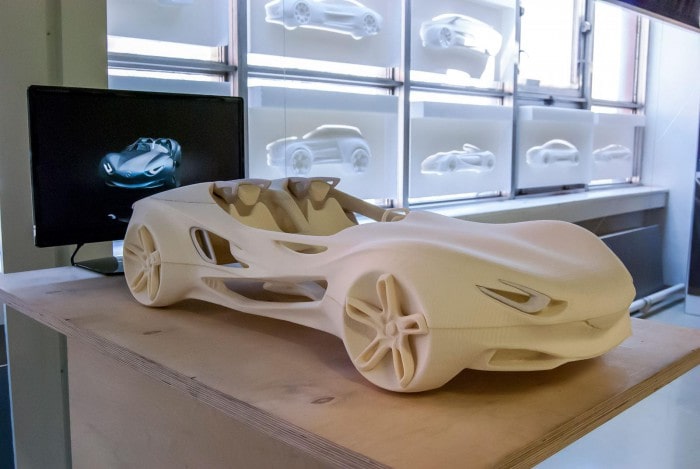 On-site Manufacturing
The advances and cost-effective nature of 3D print prototyping hold the promise of effectively decentralizing auto manufacturing. Parts can now be produced on-site, locally, facilitating smaller production runs.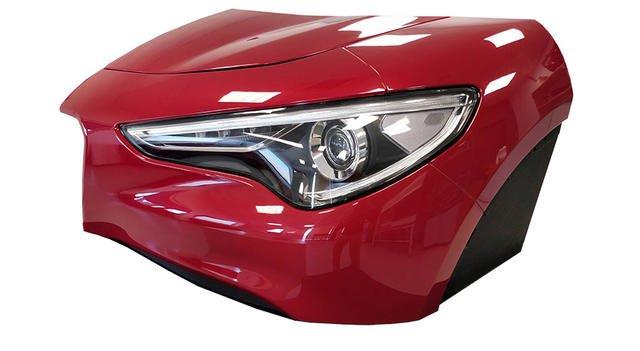 Tooling and Manufacturing Aids
For a simpler and more reliable manufacturing process, car manufacturers are turning to additive manufacturing. One other key advantage of the technology is the assurance of worker safety.
What 3D printing has done is cut manufacturing lead time to a few hours, while also reducing expenses as the need for outsourcing has been nullified. The use of plastic parts in 3D printed prototypes has also enabled manufacturers to replace metal components, thus further reducing production costs.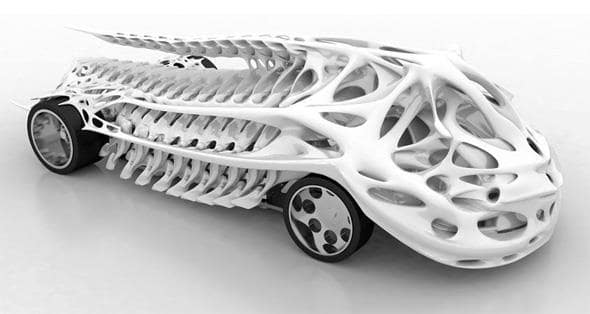 Logistics Support
Business overheads can be drastically reduced, especially in the domain of infrastructure, thanks to the smallness of 3D printers. Set them up on any worktable or desk and see those unnecessary bills arising out of office space rent etc. vanish through the window!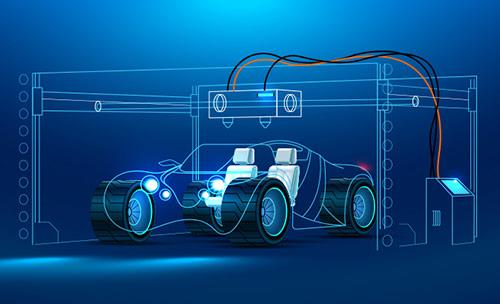 Most importantly, and crucially enough, 3D printing allows for the sharing of project information between geographically disparate sites of work (or, two different branches of the company) without having to invest a lot of money in shipping charges. What's more, your extremely sensitive business information is safeguarded, in the process.
Lightweight
One of the key areas of improvement for auto manufacturers is the maximization of strength and minimization of weight. These serve multiple purposes of functionality, safety, and regulatory purposes.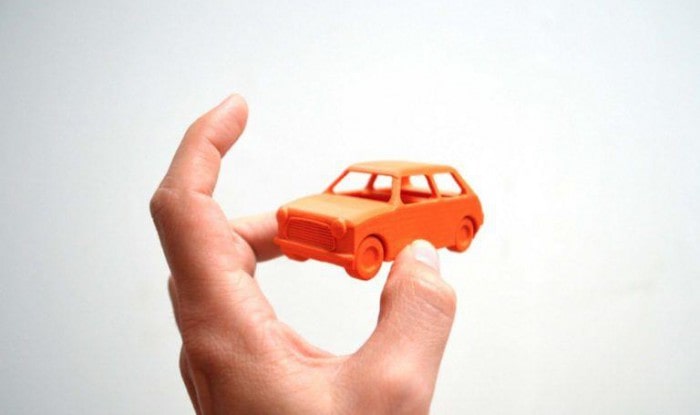 Topographical optimization, otherwise unachievable through conventional manufacturing methods allows optimization of strength and weight in cars. For those planning to go eco-friendly, weight reduction is important for OEMs as emissions regulations become stricter.
Spare Parts – No More a Headache!
Traditionally, car spare parts production has been a challenge for manufacturers with scant demand and the difficulty of evaluating products. This is where the automobile sector can benefit from 3D printing services.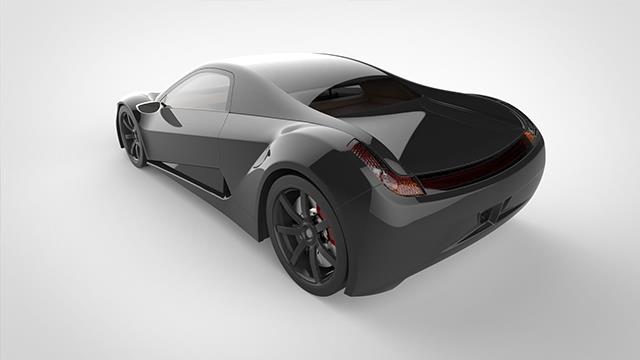 3D CAD designing enables the digital storage of parts design. Easy accessibility to this storage will help suppliers and designers to easily replicate spare parts as and when required, instead of producing based on anticipation. Imagine how useful this can become, especially for spare parts that are no longer available!
Common 3D Printing Applications in Automotive Industry
Now, it will be easier to visualize the advantages of 3D printing with some real-world examples from the world of automobiles.
Bellows: The use of SLS technology in 3D printing renders a great degree of flexibility to the production of semi-functional bellows.
Complex Ducting: Again, using the SLS printing technology, non-structural low volume ducting, especially environmental control system (ECS) ducting used in performance racing, can be easily created. This is a low-cost alternative to conventional manufacturing techniques.
Highly Accurate Visual Prototypes: 3D printing enables the production of multicolored designs in the prototyping phase that allows engineers to understand and make design alterations to various parts for production. The accuracy of these prototypes makes them ideal for aerodynamic testing and decisions on aesthetics.
Mounting Brackets: Using 3D printing, lightweight brackets can be produced in no time! Traditional techniques like CNC machining are more time-consuming and labor-intensive. In comparison, SLS 3D printing is ideal for quick production of functional parts in a variety of materials such as PA12 nylon, titanium, etc.
Looking Ahead
As 3D printing cost continues to go down, automobile manufacturers are ready to invest more and more in this advantageous technology. The future of the automobile is 3D. With the 3D printing market set to grow exponentially by 2025, its applications for the automobile industry have become indispensable.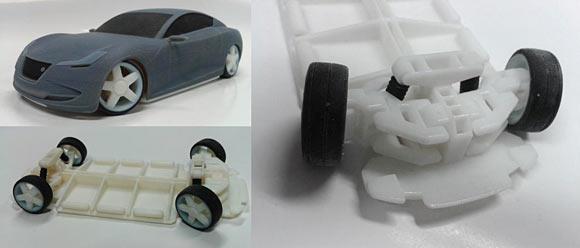 3D printing provides a more affordable alternative to traditional auto manufacturing overheads. On top of that, technology is itself far more efficient, offering options for reducing the overall weight of cars and making cars more fuel-efficient. All these factors combine make 3D printing a more viable production option for the auto manufacturing industry.
Author Bio:
Rohan Kadam is the owner of 3D Spectra Technologies LLP. The Pune based company is offering high-quality 3d printing services for Automobile industry. Please visit our site to get more information.