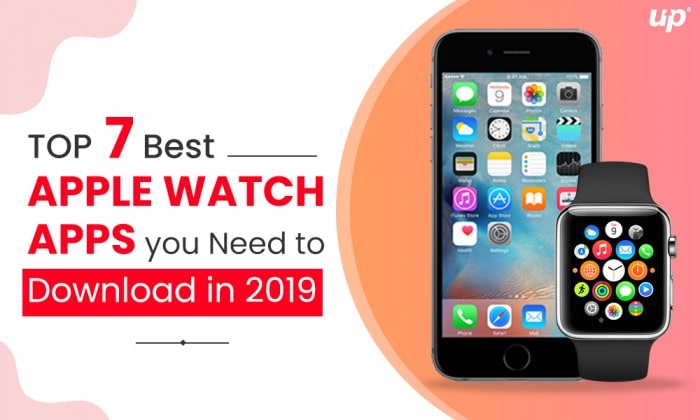 When we talk about Apps certainly Apple watch might not be the primary things that come to mind, but several developers certainly have put a huge deal of time and effort into creating better experiences for the smallest screens that Apple can make use of in an efficient manner. These apps often highlight fast actions and thus make various activities easy and hassle-free at the same time. If we talk about a smartwatch that is not short of apps, it is the Apple Watch. Apple Watch is one of the best ones that is used by users worldwide. This watch is somewhere different from what Google, Samsung and Fitbit's smartwatch app stores have to offer to its customers. In the battle of features, the Apple Watch apps win on quantity and quality. And with Apple, it is easier to get hold of those applications directly from your Watch.
Here in this write up we are going to discuss the top 7 best tested Apple watches that are rated by the people worldwide. Simply check out our top 7 must-have Apple Watch apps that will make your daily life quite comfortable.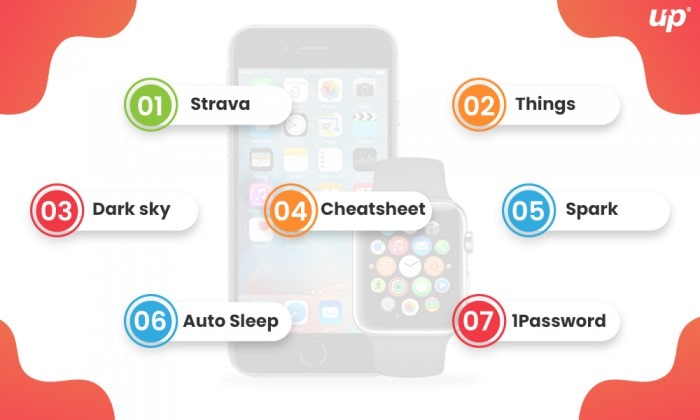 Strava
Strava is the champion of fitness apps that are embedded with fully embraced GPS tracked running and cycling on the Apple Watch system. To reach the position among top apps it took a while, but after testing the application out on the road, results are excellent. The tracking of distances is quite easy with this Apple Watch app and the experience was stable and consistent. This app is seriously the best app on the App Store for cyclists and running lovers. It's also an individual app, so don't be scared to head out without your iPhone.
Things
Things app on Apple Watch is a great task manager that is used by people on the iPhone. This app has made the tracking process quite simple. The primary screen in the Things apps puts your entire day's tasks in front of you, which you can check at any time as you complete them right on your Apple watch. To make things even easier, you can also click on each job to get a little more detail about the task or if you want to move that task to the next day. A circle under Today shows option will also show how many tasks you've finished, and continues to seal as you finish the number of tasks.
Dark sky
Now it is easy to stay updated with the weather as dark Sky app is all about your forecast, letting you know all about the weather in your immediate vicinity. If you are planning a trip with your friends then you will be warned by the app an hour in advance of rain or snow. As with Dark Sky, an app for iPhone and Apple Watch users offers a visual timeline of how much rainfall you should expect and for how much time you should expect it. With Dark Sky's most fresh update, the users can now scroll down the screen to check updates, rather than swiping the multiple panes.
Cheatsheet
If you often forget important details like the Wi-Fi password, important doc's files, a new phone number, Cheatsheet files then it is the right time to make a tiny list of quick notes and put them on your Apple Watch. Each detail can have its image, making it hassle-free to spot, and you can set items according to your preference on your watch face.
Spark
No doubt, Spark is one of our preferred email apps for iPhone users, and it is great in its translation part as well even on the small screen. While there are various apps out there which when combine email and calendars try to jam-pack their watch apps but this is not the case with apple watch. Spark keeps it effortless, electing to focus on email in an attempt to give you the finest mail management practice on your watch. To make the user alert about the new email each of these sections gets a big bright button that lights up when there's an important communication in that group. With the Spark app you can not only open and read each email, but also can quickly decide if you want to reply to it, archive, snooze, or delete it. In addition to all these features, you can also manage your inbox, emails, your archive list, and sent messages.
Auto sleep
Well, it is not important how many hours of sleep you take, but it is important to track how well you're sleeping. With Auto Sleep you can automatically track your sleeping once you have set it up, and you don't need to do anything else if you wear your wristwatch to bed. The app will trail both the hours you sleep and the quality of that sleep, and when you get up in the morning you will get complete details about the previous night. You will get a thorough breakdown of how long you slept, how long you were asleep for, and your heart rate during the time while you slept. In case you forgot to wear your watch, then Auto Sleep will only track how long you slept.
1password
Do you often forget passwords? If yes then 1password is the right option for you to add in your list. It is a great password manager; 1Password is a good companion for its iPhone app users on the Apple Watch. With the 1Password app, you can get the one-time login key for accounts that use two-factor authentication. If you often forget your password or you do a lot of work with different types of accounts, then 1Password is certainly an app you need to check out.
Conclusion: 
Hopefully, this write-up helps you to get the complete list of Apple watches that you surely need in 2019. In case we are missing any app that is making applause in the marketplace than do let us know in the comment section. We will be more than happy to know your choice. 
Author bio:
Anshul Sharma is a highly skilled and talented guy who is a brain behind his mind-boggling venture – Fluper which is India's top mobile, software and iWatch App Development Company. He has wide experience in IT industries to develop creative business apps for Android, iOS, Cross-Platform, iPad, AR/VR, and wearable gadgets.