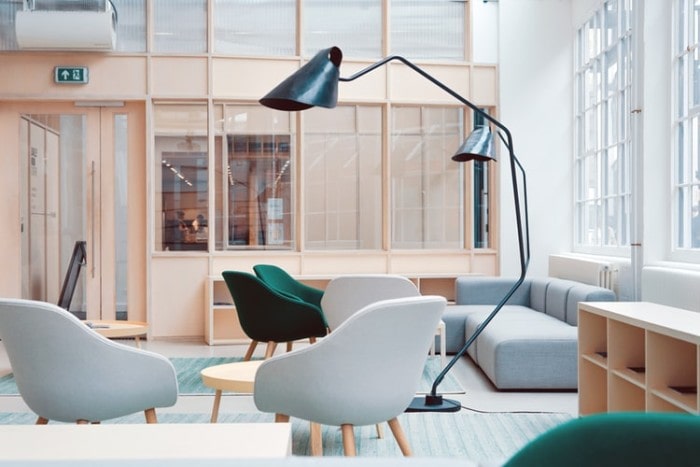 Top brand furniture significantly changes the look and feel wherever it is placed. Investing in these quality pieces might seem like an unnecessary investment but you will realize it is a worthy investment over time. High-quality furniture offers years of beautiful service with appropriate maintenance. Cheaper and low-quality furniture significantly affects your home aesthetics with various hidden costs in the long run.
Here are the reasons why to invest in top brand furniture
Value for money
Buying cheaper furniture is tempting to save some cash. Well, this is only true for a short while. Cheaper items have a shorter life span and end up costing more in the long run. Some manufacturers compromise on quality by using substandard materials to charge low prices for products. However, these wear and tear much quicker.
Sooner than later, you are likely to find yourself back in the market for new furniture. This adds up the cost of investing in furniture. Well-made furniture lasts for a lifetime to cover the initial investment.
More comfort
Quality furniture protects you from regular replacement while offering you ultimate comfort and satisfaction. Low-quality furniture is from cheap materials that significantly compromze your comfort after use for a short while. Pressure from regular use makes cheaper furniture to wear out much faster especially the outer fabric and internal structure. Having wobbly chairs, worn-out seats, and sagging couches inhibits comfort and cause an eyesore.
Quality is visible
Low-quality furniture looks out-rightly cheap. This might seem like an acceptable compromise when looking forward to furnishing on a budget. However, this furniture might not provide the ideal aesthetic to match your preference and class. Shopping from top brand furniture manufacturers is the trick to making your space look visually pleasing. Top brand furniture matches a carefully chosen décor in your space. Everybody will love your furniture to make you more proud of your choice and home.
Better for health
Uncomfortable cheap furniture affects the body significantly. This begins by being outright annoying and takes a serious toll on your physical health in the long run. The nature of furniture for regular use like desk chairs and couches has a significant impact on health and overall wellbeing. Spending time working away in your home office in uncomfortable furniture doesn't offer appropriate support.
You are likely to end up with injuries on the neck, back, and hips. Additionally, uncomfortable furniture causes significant damage to the nervous and circulatory system. The cost of investing in quality furniture is way cheaper than getting medical treatment for resultant injuries from using poor quality furniture.
Improves quality of life
Consider prioritizing your spending this year. One of the best ways to do this is by investing in top brand furniture pieces. Using this furniture will always give you immense joy while improving your life for decades to come. This furniture has a significant impact on the visual appeal of your room while making living easier for its relaxing comfort and physical support. Making the initial investment in top brand furniture is a long term investment for your quality life.
Making a statement
Quality furniture makes a stellar statement in your home that all your guests will always notice. A reliable supplier usually offers a range of options to match your design preferences and style. This allows selecting wonderful furniture to make the right statement in your space.
Options like leather furniture portray your desire to enjoy the finer things in life. This will always give you immense opportunities to lounge in luxury. Top brand furniture with one-of-a-kind designs portrays your unique tastes and love for entertainment.
Meeting your needs
Apart from reflecting personal tastes and styles, quality furniture matches your practical needs better. Poorly made furniture comes in generic designs making it hard to find items to match your needs perfectly. Investing in quality furniture offers a wide range from which to make a selection. This makes it easier to select items to meet your needs. You can choose seats to match the space available in your home.
Lasts longer
It is no surprise that well-made furniture from top brands is from quality materials. This makes this furniture to last much longer than budget pieces. If you invest in quality leather furniture, it will remain to look good much longer compared to cheaper options.  Quality furniture will save you from having to continuously shop for replacements after a short while. Furniture from top brands will remain in good condition for years while enhancing the aesthetics and feel of your home.
Spending less money in the long run
Quality furniture requires a significant initial investment but saves a lot of money in the long run. As noticed above, quality furniture is made with higher-grade materials making it last longer. The pieces will last much longer to give you significant returns on your initial investment for many years to come.
Wrapping up
Furniture makes your home look appealing and nice. However, don't go for the cheapest options from a discount store. Invest in quality furniture from top brands to save more in the long run.
Bio
My name is James Dean likes to write articles on different topics, he is currently writing for Najarian Furniture which makes different types of innovative furniture.