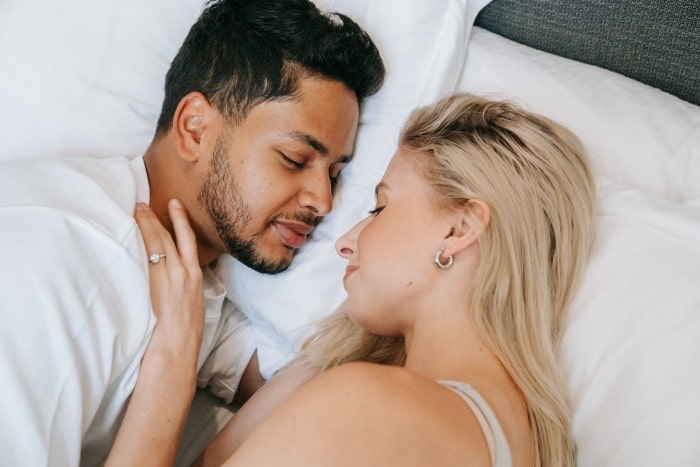 Most of us see our bedroom as a sanctuary where we go to escape the everyday hustle and bustle and truly relax. However, spending plenty of time in this cozy oasis can result in us growing tired of how it looks. Fortunately, to refresh the atmosphere in the bedroom, there is no need to break the bank. Here are some useful tips that can help you revamp your sleeping area.
Declutter, declutter, declutter
For starters, decluttering is always a great first step. By going through everything that you have in your bedroom and deciding which items you need and which can be tossed, sold, or donated, you will create a much more serene space for yourself. From seeing which clothes you no longer want to wear and picking the books your friends might appreciate as a gift to clearing out the bedside tables and other surfaces, your bedroom is surely full of various knickknacks that are cluttering up the space. Once you put everything in its place and are not surrounded by clutter, you will see how the feel of the room will instantly change.
Change up the walls
Another inexpensive way to quickly transform a bedroom is by changing up the walls. Luckily, the approaches here abound. For instance, if all your walls are currently white or light neutral, you can go bold with the colour palette. Whether you will paint one statement wall, all of them, or make some paint/wainscoting combo is up to you. Moreover, you can also look into wallpaper that is easy to apply. They come in a wide array of designs and you can find everything from floral to geometrical patterns. While greens and blues are often recommended if you want to create a soothing atmosphere, any hue can work if you like the way it looks. Just keep in mind that shades that are a bit more muted are generally better for the bedroom.
Replace lighting fixtures
To create a nice atmosphere, lights are also a vital factor that needs to be considered. Are the lights in your bedroom too bright? Think about installing a dimmer switch that will let you control how intense the light is. Are they a bit harsh on the eyes? Layer several light fixtures. For example, in addition to the overhead fixture, you want a table lamp on each nightstand and perhaps even a floor lamp in an empty corner. If the fixtures are a bit outdated, replace them with models that are a bit more contemporary. From a chandelier to a pendant, the options are countless. Furthermore, decide if you want warm- or cool-toned LEDs.
Get new bedding
If you're refreshing your bedroom because you would like to improve the quality of your sleep, you can consider getting a new mattress or a mattress topper. However, for a smaller upgrade, new bedding can make your bedroom feel brand new as well. Look for fabrics that are soft and can help regulate body temperature. Bamboo and organic cotton are always great choices. Then, the colours and patterns you choose will also play a role in creating a pleasant atmosphere. You can stick to crispy whites if you want to recreate a high-end boutique hotel vibe but you can also opt for any design that catches your eye.
Introduce a canopy or headboard
Something else you can do if you want to change the look of your bedroom is introduced a canopy or a headboard. Both of these features you can add on your own, with a minimal budget. When it comes to a canopy, you simply need to find the right fabric that matches your aesthetic and look into the best ways of suspending it from the ceiling, which is very easy to do online. On the other hand, headboards come in a variety of styles so you can decide whether an upholstered piece of wood or a macrame would work best for your space. A headboard can be very useful as then you can easily sit in bed while drinking your morning coffee or reading a book.
Add window treatments
While natural light has many benefits for our health and mood, adding window treatments is also something that you need to keep in mind. From letting you sleep in on weekends to protecting your belongings from harmful UV rays, having blinds and curtains in your bedroom has several advantages. Moreover, if you want to ensure you don't oversleep, you can also find motorized blinds that you can open and close using a remote control or even a program to open at a specific time. As window treatments come in various styles, matching them to the rest of the room will not be a problem.
Make it extra cozy
Besides window treatments, you want to add a rug that will further cozy up the space and tie it all together. Depending on the space you're working with, you can strategically place just one under the bed or in the centre of the room but you can also layer rugs for the ultimate comfy feel. One smaller rug on each side of the bed layered over a larger rug will ensure you never step on cold floors when getting out of bed. In addition, you want plenty of throw pillows and warm blankets.
Bring in greenery
You don't want to forget about greenery either. No matter how much natural light you get during the day, you can easily find a plant or two that will bring some life into your sleeping space. If you're low on light, consider heart-leaf philodendron, monstera deliciosa, dieffenbachia, or the weeping fig tree. Furthermore, if you believe you have a black thumb and are not good with plants, you can opt for some hard-to-kill houseplants, such as pothos and snake plants. Plus, the pots you get for your plants can also add a touch of elegance.
When refreshing your bedroom, there are various hacks you can rely on. From changing the colour palette to getting new bedding all the way to introducing plants, none of these updates has to cost you a lot of money.