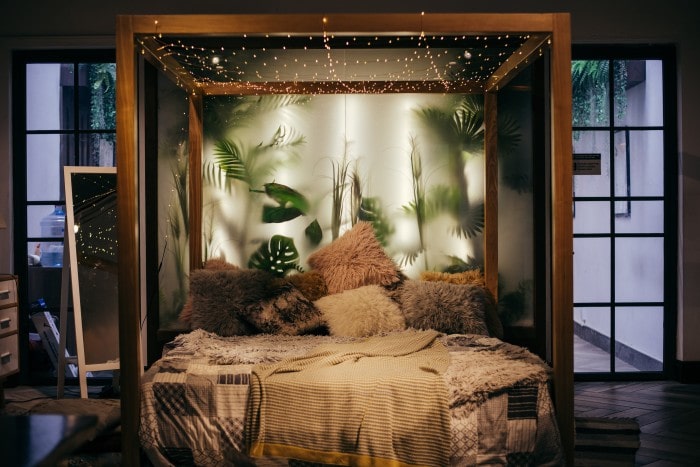 Anybody who wishes to end their day would need a bedroom that will help them relax and be free from the stress of the day.  You should therefore design your bedroom in such a way that it will make you feel good aside from giving you a good night's sleep where you can loosen up and dream. Before we talk about the DIY steps on how to decorate your bedroom cozy, let us first discuss the benefits of having a cozy bedroom.
Benefits of a Cozy Bedroom
Lower Stress Level
Decorating your bedroom cozy can stimulate your mind and make you forget about the stresses of the day. You will become less stressed while you are busy performing a more worthwhile activity. Both sleep and stress can affect a person's cardiovascular health, so staying in a well-decorated bedroom is important.
Good Night's Sleep
Soothing colors in your bedroom make you feel relaxed and comfortable. They can cause blood pressure to become lower and heart rate, slower. For example, a bedroom with blue-colored elements will make it easier for you to get eight straight hours of sleep, making you feel much better the morning after.
Showcasing Your Creativity
Decorating your bedroom brings out the creativity in you. You may want to create a work of art like a caricature or a painting and add it as a decorative element to your bedroom. You will learn how to choose the right colors, color combinations, and textures for certain design components throughout the decoration process.
DIY Checklist: How to Decorate Your Bedroom Cozy
Use Subtle Colors
Rather than bold primary colors, select monochromatic tones and soothing shades. Popular color theory states that gentle hues of green, blue, or lavender are considered as serene and calm choices. Jewel-toned colors, such as emerald green, sapphire blue, and amethyst purple, can help make your bedroom look and feel cozy.
Decorate the Ceiling
The ceiling is considered as the fifth wall in your bedroom. Do you like seeing a flat and dull surface each time you lay in bed? If not, add a soft color or simple pattern. Paint your ceiling a few shades lighter than your wall to make the ceiling appear lower, giving the bedroom an intimate and cozy atmosphere. You may also want to wallpaper or stencil your ceiling and place architectural elements like moldings and false beams.
Keep It Simple
A bedroom must look simple, cozy, and elegant no matter what decorative style you wish to achieve. Furnish your room with only the things that you need, including a bed, one or two bedside tables, and a dresser with a chair. If possible, add a chest of drawers into your closet. Limit your use of accessories to a piece of artwork, flowers, candles, and family photos.
Select the Right Size of Furniture
When you are ready to purchase pieces of furniture, prepare a drawn-to-scale floor plan of your bedroom. Furniture must fit the room, so avoid buying a large, heavy dresser and bed if your bedroom is small. For a high-ceiling bedroom, a tall headboard is a great choice to lower the ceiling visually. For a large bedroom, opt for larger furniture that fits and place additional pieces such as an ottoman or a chair at the end of your bed.
Provide Sufficient Storage
Your bedroom will look and feel more spacious and calm if things are stored out of sight. Select a bedside table that has doors or drawers in which you can store your notebook, room spray, or perfume bottles. A bench with built-in storage at the end of your bed will provide additional room to hide your extra pillowcases, bedsheets, and blankets. There are also headboards on the market that come with sliding panels or shelves for added storage. You can also find a bed featuring built-in drawers underneath.
Cover Your Windows
Dressing a window with a beautiful curtain provides another way of adding calmness, texture, pattern, or color to your bedroom. To keep the morning light out and have privacy at night, choose a combination of soft, sheer light-filtering curtains and opaque blinds that you can easily pull down. A good curtain can also serve as a beautiful frame for the view outside.
Layer Your Bedroom Lighting
Layering your lighting in the bedroom means using different types of lighting. For example, aside from the ambient lighting that illuminates the entire room, you can add cove lights to the ceiling for accent lighting and small desk lamps on the table for task lighting. Each light must be adjustable using a dimmer. Be sure to install a separate switch for every light so you can illuminate only the space that you want.
Decorating your bedroom cozy means dedicating it to sleeping, reading, and romance. It is a good idea to keep the television, computer and mobile phone out of the room to keep it as a place for relaxation and refreshment. Consider the DIY guide on how to decorate your bedroom above for a good night's sleep.
Author Biography: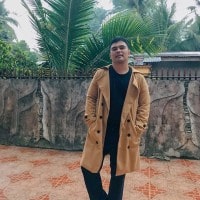 Ossian Rey is a passionate writer of SOServices and expert in Maintenance Service related articles. Loves to play video games and chit-chat.