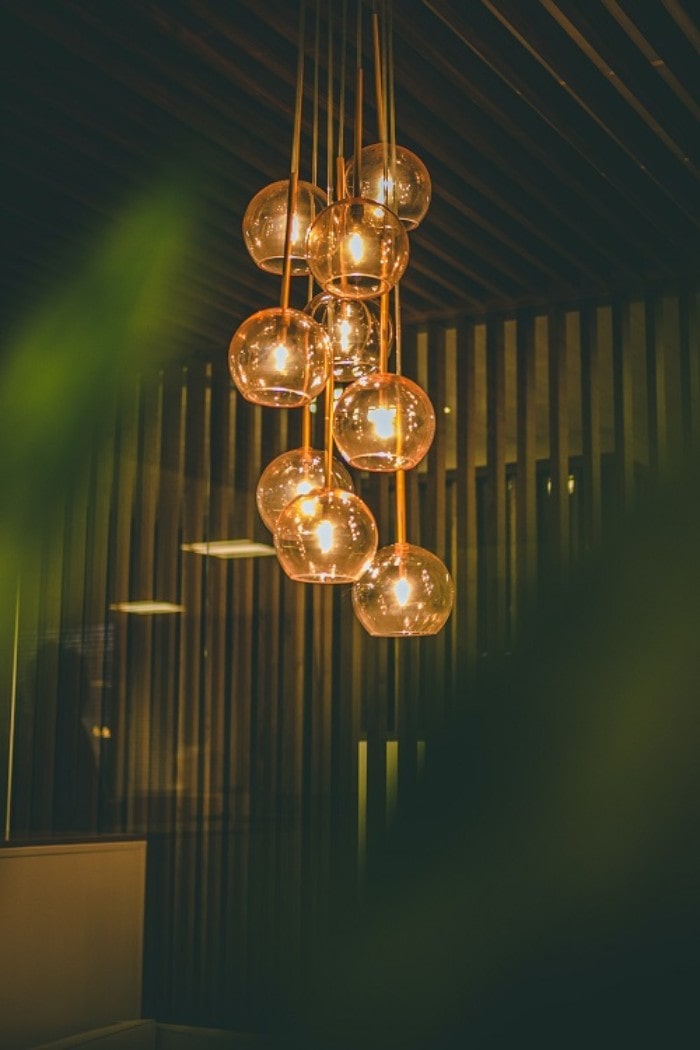 Remote work has seen many of us turning our home office into our main office, and in that added time at home, many of us are seeing untapped potential in our rooms and workspaces. Full renovations are costly and time consuming – paint jobs, for instance, come along with a lot of taping and furniture moving – so why not use a simple (and arguably more effective) means of transformation? With a little ingenuity and the right supplies, you can transform any space with the right DIY lighting. A few choice tools and the unique fixtures can help you create a space you'll love to inhabit, all day, every day.
Working from home, office closures, and quarantines have unfortunately become all too common for all of us – but it is the perfect opportunity for DIY projects. Updating a space is easier than it may appear at first glance. Design-forward lighting can help you illuminate your space, make it yours, and inspire your every day.
With such a powerful and simple change at your fingertips, the next step is finding the right materials. As in all things, DIY lives or dies in the planning stage: it can spell the difference between a pile of supplies destined to signify what could have been and a successful project you can show off on your next Zoom happy hour.
Gearing Up
Step one for a successful DIY venture is always the centerpiece – after all, the best brushes are meaningless without the right color for the room. For a lighting project, that means finding the right lamp or pendant to highlight your current set-up, or as a centerpiece for your future design. Moreover, the main piece needs to be extremely high quality: if it won't survive the wear-and-tear of continuous use, you'll find you've sunk precious time and energy into a lost cause.
Your DIY project is an investment in your space, and yourself – and one not to be undertaken lightly. Pendant lamps also make a great addition because they are customizable, easy to install, and can even add height to a room if mounted well. Modern pendants also have customizable parts, so you can get the very best look for your space.
Once you've chosen the centerpiece of your project, it's time to make sure you have the very best tools for the job. Pro tip: be sure to double check the lighting centerpiece against the room you want to transform. Some colors and configurations are better suited to a workspace, some to relaxation. Remote work might be blurring the lines, but be sure you don't create a space so calming you start missing deadlines.
Tools of the Trade
Gearing up for a DIY project isn't all decor and color swatches, and anyone who's embarked on a DIY project knows that essential hardware is where much of your preparation will sink or swim. Having the proper tools won't only make your job easier, it'll make it safer: over 400,000 ER visits per year can be attributed to misusing tools. That might keep the nurses and doctors
working, but it'll be a big hindrance to your goals.
None of this should scare you off though, and the intrepid DIY-er knows that safety first is a well-known axiom for a reason. Update any old tools, and be sure you know exactly what gear you should have. Smaller, specialty pieces like drill bits, when properly chosen, make a huge difference. When dealing with wiring and electrical components, be sure to triple check that you have the right gear – and don't be afraid to consult a specialist. Let your finished project shock your guests in the right way.
Environment and Ambiance
Perhaps the greatest benefit of a DIY lighting project is the ability to embrace the unique and, at times, the offbeat. Pick bold custom elements to construct your pendant lamp set-up, and organize the room accordingly. Pendant lamps have made their way into almost every stylistic movement of the last few decades, so whether you're a fan of brutalism, mid-century modern, shabby-chic, minimalist, bohemian, southwestern, Mediterranean, country house, contemporary, or something in-between, you can change and upgrade your space with a simple and elegant lighting solution.
Positive you want to start transforming a space, but not sure which one? Do a quick ambience inventory: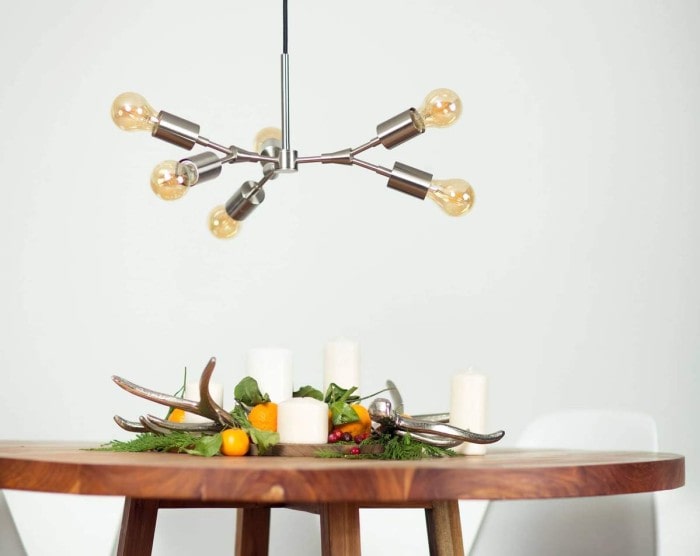 Can I effortlessly relax in my down-time, or does this space require a constant reconfiguration? If you can't seamlessly slip from light reading to napping, it might be time to update the space.
Can I work with focus and productivity in this space? Often, the wrong lighting can hinder productivity or increase the eye strain brought on by continual exposure to the blue light of a computer screen. The bottom line: if you spend as much time breaking as working, reexamine your lighting plot.
Do I love my living space? We all have our favorite restaurants, parks, and movies – and usually it has to do with the look and ambiance. Why not have the same enjoyment of your home or home office?
With the right outlook, vision, and equipment, a DIY-upgrade is a no-brainer. Take some time to dream today, and find a space in your home that is overdue for a makeover. Once you've got the candidate, the rest is simple!