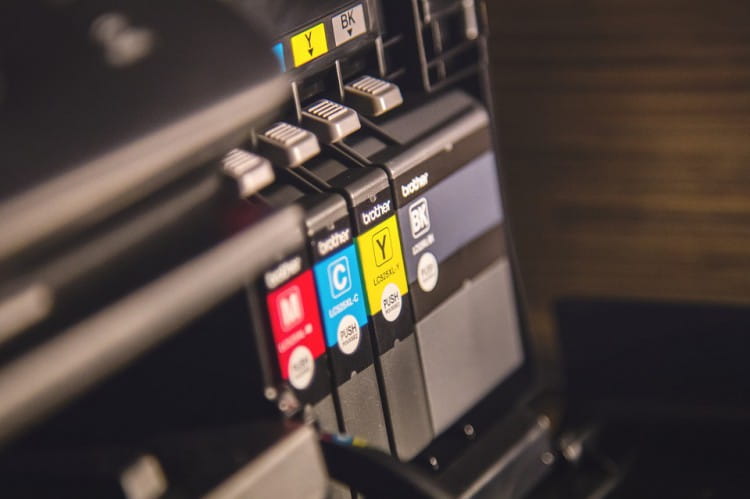 Purchasing the low-cost ink cartridges is such a decision which one should take with eyes wide open. There are compatible, refilled and remanufactured ink cartridges that cost less than the genuine or branded cartridges, which is why users usually buy them more. But purchasing such kind of cartridges from any random supplier can create issues or you might get the poor quality product in the name of cheap ink cartridges. Want to be a pro in purchasing the best quality ink cartridges at lower prices? Here, are some tips for buying remanufactured Ink Cartridges.
But it will be wise to know more about remanufactured Ink Cartridges in brief, before deciding to purchase one. So,
What are Remanufactured Ink Cartridges?
The Remanufactured Ink cartridges are basically used cartridges but originally they are genuine in nature. Before making it ready for the user, these cartridges are properly cleaned, repaired, inspected, tested and refilled with ink or toner. These cartridges offer better compatibility than the generic cartridges. With the help of a well-defined process, they are prepared for the users to get the best quality prints. 
What process is followed to make Remanufactured Ink Cartridges? 
Following are the steps followed to make a remanufactured ink cartridge.
There are various recycling firms which buy back the used cartridges from users.
Then they are further purchased by the manufacturer or the remanufacturing unit in the company.
The ink cartridges are sorted with respect to specific models.
After this, they are disassembled individually
A thorough inspection is done of the disassembled parts.
Parts including drum, wiper blade, corona wire assembly and the roller are checked manually.
The damaged or worn parts are repaired or replaced with the new ones.
The cartridges are cleaned thoroughly and refilled with the toner or ink.
All the parts are assembled to make the remanufactured cartridges.
Finally, tests are conducted to check the quality of the ink cartridges.
How are they beneficial to the users?
As per some statistical reports, users are nowadays highly relying on remanufactured ink cartridges. These clearly show that there must be some significant benefits in using them. Let's check a few of them
Economically Beneficial
Users engaged with regular printing might better understand the overhead costs. But with remanufactured cartridges the obvious benefits one gets to save a huge amount of money. In calculating the expenditure per print, it costs 30 to 50% cheaper than a new ink cartridge.
Also, some brands even pay for the used cartridges or provide other benefits to the users while returning them.
Environment Friendly
Ink cartridges are made up of plastics, metals, rubber, foam, and toner. Throwing these cartridges can degrade the nature because most of its ingredients will take years to decompose. However, one can avoid these waste by recycling the ink cartridges.
So, by using the remanufactured ink cartridges, you are helping to conserve nature.  In total, this type of ink cartridge can be used for at least 4 times, saving lots of money and natural resources.
Safe in Usage
There is a common myth among the users regarding its safety and it may also void the printer warranty. But nothing much happens as they are tested to use and it won't void the printer's warranty in any condition. Moreover, there is a federal law, the Magnuson-Moss Warranty Act which confirms that the warranty of the printer will not hamper while using remanufactured cartridges.
Print Quality
Properly remanufactured cartridges offer the similar quality as the original ink cartridges. Users must have faced the issue of poor print quality with the refilled cartridges. This is due to the fact that they are only filled with ink and are not cleaned and tested by the maker.
Remanufactured Ink cartridges Buying Tips
Here are some useful tips which can be quite helpful in purchasing these cartridges.
Reliable Sellers Offer a Guarantee
On purchasing a good quality remanufactured cartridge, it is vital to check its guarantee. A reliable seller will surely offer a guarantee of some period of time. This can be helpful for the customers when they face any issue with the product. There are some reliable online sellers which offer replacement or money back guarantee on these products.
Check the Product Reviews on the Site:
If it is a new website you are dealing with to buy these cartridges, try to check the customer review of the products. Clients always give truthful reviews about the product quality and services. If they are good to go, then don't hesitate to make the purchase.
Customer Services:
Remember to check the customer services of the company you are dealing with. If there is some issue with the product then will you get any help from the seller? It is better to check prior to purchasing the cartridges. Try calling to the customer's services number and check the response time when you register your problem. If you are entertained well, then you are dealing with a reliable company.
Refer Different sites to Confirm the Price:
Who doesn't want to crack a good deal while purchasing a toner? To do so, always refer different sellers and the prices they offer of the products you need to purchase.
In conclusion, remanufactured ink cartridges are highly reliable if they are processed by a reliable manufacturer. These cartridges are economic, offer the best quality printing and are helpful in saving the environment.
Author Bio:
David Blakey is a blogger by profession with 5 years of experience. He is associated with Hot Toner, selling HP envy 5530 ink cartridges online in Australia. He is an admirer of sharing his innovative ideas with others on the technology trends.