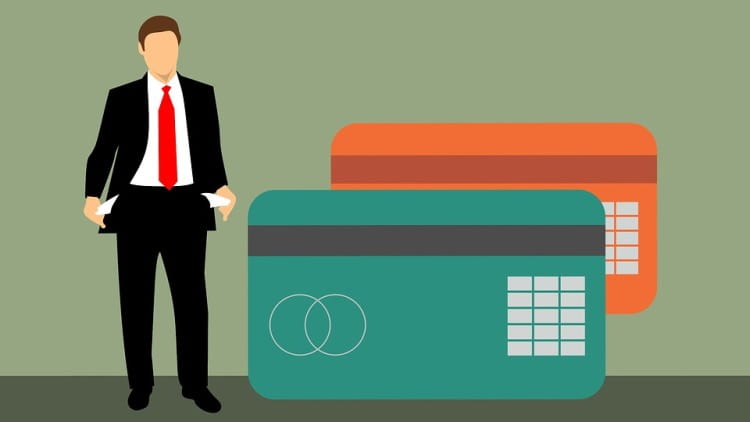 Managing loans is an integral part of any business. When you are nose-deep in debt, and you are juggling multiple business loans, it can become debilitating to your business cash flow. Most business owners with numerous outstanding payments find it somewhat challenging to estimate their net business profits. Tens of successful business models and months of hard work later, they find themselves still stuck on the hamster wheel of debt. It is more of a rule than the exception in the world of small businesses and start-ups. Most companies are just hopping from one loan to another to keep their company afloat. It is a never-ending nightmare of cash flow problems. It makes us wonder if there is a way out.
How does a Debt Consolidation loan help businesses?
When troubled by multiple loan payments, debt consolidation stands out as one of the most effective solutions. To all those who do not know about debt consolidation – it is the process of collating all your outstanding business loans together and taking out a single big loan to pay off all these outstanding business debts. The new loan is usually unsecured and has more favorable payment terms.
Why does your business need debt consolidation?
While difficulty in micromanaging a number of loans with multiple payment terms is undoubtedly a valid reason, you may also want to consider debt consolidation in the following cases.
You played ball with too many loan companies
You went along with your immediate financing needs, and you accepted loans from multiple sources. It usually happens when the business owners have not-so-great credit scores, and they are hard-pressed for cash. They opt for a number of short-term funding instead of taking out one large and amicable loan from a bank, credit union or business loan center.
Leveraging multiple loans with multiple payment terms is catching up to you each month when the due dates come. Various rates of interest, varying payment dates and confounding payment terms for each loan is driving your attention business management to debt management.
In such a scenario, debt consolidation reduces the number of loans to just one. You have to pay your dues to the consolidation company, while the company pays your actual creditors. You can bid goodbye to complex accounting, and you no longer have to keep track of multiple payments. You just have to pay once at a flat interest rate to one company!
You are paying much higher interests than your business can afford right now
We have seen so many companies overestimate their profit margin and sign up for loans that cost them more than they earn per month. They drain businesses faster than the California drought drained the Shasta Lake! Maybe you are crestfallen because you believe there is nothing much you can do in this situation and you just have to pay up even though it means reverse-mortgaging your home and taking out secured loans using your car as collateral.
Well, there is one thing you can do to save your business and your employees. You can opt for a debt consolidation loan. As per any debt consolidation loan, you borrow a lump sum from the company, but at the same time, the payment terms are more amicable. It means lower interest rates, extended repayment period and a much smaller APR. It helps businesses streamline their cash flow and control their cash drainage.
Your APR is robbing you of business proceeds
It is far more common than you think. Most new businesses including startups usually find themselves in this situation. Understanding loan terms is not one of the easiest tasks in the world. You need to understand processing fees, penalties, prepayment terms, amortization schedules and interests before you can move on to the signing part. Even then, many businesses forget to check the total APR that they have to pay for the loans. We have seen thousands of business owners in a debt quagmire merely because they did not include APR expenses in their monthly business budget.
Sadly, that is not the worst. The problem compounds manifold if you have multiple short-term and high-interest loans to pay off pronto.
Knowing about debt consolidation brings the smarter business owners the chance to redeem themselves. Opting out of multiple high-interest and high APR business loans, and choosing to go with a consolidation loan automatically makes the process a lot smoother by removing multiple creditors from the line. It also effectively lowers the APR and makes the monthly payments more manageable for all debtors. If you are about to get a new loan, do not forget to check a loan amortization schedule and carry out APR calculations before you sign the dotted line.
Your credit score has gone down due to your business loans
When you have a number of loans that you cannot pay off or a few missed payments on your records, your credit score is bound to suffer. Having an ailing credit score automatically eliminates the probability of getting funding from recognized banks and credit unions. Low scores will restrict you to high-interest and high APR loan products, and that is surely not something you want.
If you have a score below 600, it is time for you to pump up your credit score. There is possibly no better credit score steroid than a consolidation loan. Having a low score will not necessarily stop you from getting debt consolidation loans from trustworthy organizations with amicable repayment terms. Getting a lump sum as the loan will help you pay off your current debts and fuel your business for a few more months. During these months, you can use the leftover funds for starting more projects and facilitating cash flow.
Consolidation loans should make more sense for your business than multiple loans
Companies should not opt for business consolidation loans blindly. Your new debt consolidation loan should have lower interest rates, much lower APR and extended repayment timelines. Unless you receive significantly better financing options and repayment terms, you should not opt for a consolidation loan. Shop around a little bit, and compare the rates and terms. It will help you find the best loans in the market, which will help to keep your business afloat.