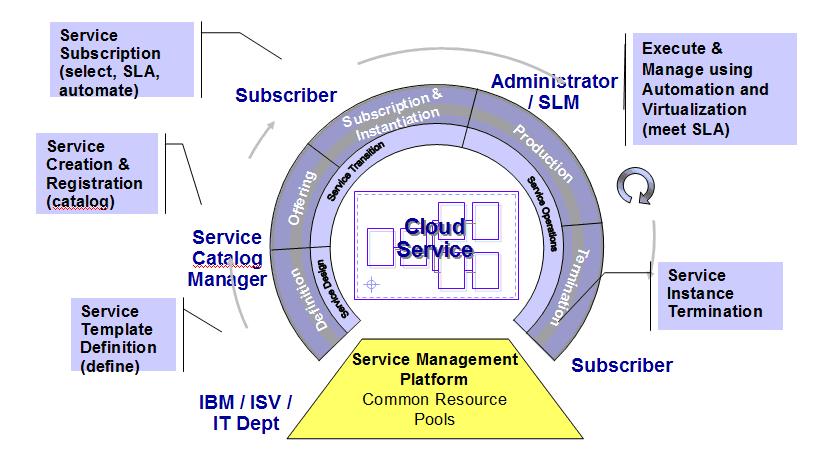 With time, businesses need to embrace various types of technologies for their benefits and ease of operations. The truth is such technologies keep evolving with time and the companies using such technologies also need to adapt to technological changes. Regardless of the niche of your company, you will have to use different IT technologies for streamlining operations, enhancing productivity and improving customer satisfaction and relationship. Like a lot of companies, your company may already rely on cloud based technologies. It is important that you develop a solid strategy for embracing other technologies to augment and complement existing Cloud-based services used by the entity.
Emergence of cloud based services in business scene
In the last decade, businesses of all types and sizes have been using cloud based services more than ever before.  That is primarily because of the advantages and flexibilities offered by these online services. Especially the startups and small companies have been relying on cloud services to enhance proficiency while keeping the running cost down. Based on niche, type of operations of your company implementing IT based services will also be necessary. It is important to ensure that the IT services are deployed in a way that they sync with cloud services used in the organization.
Emergence of ITIL in business scene
ITIL can be defined as a best practice framework IT service managers adhere to for various traditionally delivered services. ITIL is much more than just a theoretical model. It is documented experience of several experts dealing with IT service management. As per the basics of ITIL, services go through 5 phases of lifecycle. CSI- or Continual Service Improvement is the tool used to measure the service and improve it.
Every stage of this service lifecycle is comprised of processes those enable any IT organization to handle and enhance the service. In a nutshell, ITIL can be deemed as management of IT services.
So how does a cloud service fit in organizations deploying ITIL?
A majority of companies these days deploy ITIL service management for improving service delivery. However, a section of these entities also face challenges in dealing with cloud computing. The truth is to get most out of cloud services in a business scenario- you will need service management. So, the organizations must learn to use ITIL to extract the most of cloud services and both should be in sync.
Adopting cloud based services has an impact on nature of IT operations. While the entities using ITIL are aware of services management, ITIL is not optimized by default for the speed, volume of changes required by cloud services. ITIL is optimized to enhance availability of systems and components but ITIL used for Cloud services need service reliability more than component availability. So, companies dealing with cloud services need shift for the ITIL processes.
Even as the companies start adopting cloud services, the teams find the prevalent ITIL structures are not fully compliant with the cloud. So, the need for optimizing ITIL for cloud services arises.
Understanding sync and differences between Cloud services and ITIL
You have to understand the fact that both Cloud and ITIL have focus on two major aspects: services and processes.
ITIL envisions service as the means to let customers gain value minus the cost, risk and ownership of service. This actually overlaps with core philosophy of cloud technology. When your organization uses a cloud services, it does not become owner. It only gets the right to use certain functionalities and characteristics of the service. This usually comes at a price.
Cloud services typically lack well-established management system that includes process management. However, they rely a lot on processes and that is where ITIL steps in.
How deploying ITIL helps companies in managing Cloud services and extracting the most
Before you start developing strategy for an ITIL cloud program, it is necessary to become well versed in nuances of ITIL. You must know the prerequisites for tasting success with ITIL- quality, governance, organizational change, maturity and project management. A number of companies fail in deploying ITIL owing to employee resistance stemming from role ambiguity and conflict. So, managing human resources is pivotal to ITIL success. To use ITIL in sync with cloud technologies, ITIL processes have to be adapted. The outcome of the adaption includes enhanced business agility, revenue growth and innovation delivered by cloud.
Analyze the below listed scenarios to understand why adapting ITIL to cloud service management is not an alien concept!
In a situation when you are offering cloud service and a snag develops in it, what can happen? The customers will start contacting the support center. You will soon have to deploy measures to restore the service to them.
In another scenario, a change in organization workflow is started without prior notice, documentation and preparation. This will definitely lead to service outage. This also means preventive steps should be taken so that such things cannot at all take place in future.
Such scenarios are already described and elaborated in various stages of ITIL. Apart from process description, ITIL also defines interfaces between processes and roles and responsibilities. These are required for cloud services as well. Therefore, when you use a cloud service and initiate respective processes, it will not be necessary to start from scratch. ITIL already offers enough details which are applicable for cloud services and much work will not be needed.
However, you should take a careful and balanced approach while using ITIL to manage processes and nuances of cloud services in your organization. You have to remember that ITIL is not exactly a magic bullet solution! The fact is ITIL was developed for managing traditionally delivered services at a time when cloud service was at a nascent stage. Processes have to be adapted to suit the new environment as well as requirements. If you already use processes to enable cloud service delivery- change may not be necessary. You should analyze ITIL recommendations for those processes and adapt accordingly.
What you should do?
Before you develop an organizational strategy to use ITIL for better management and deployment of cloud services, analyze a few important aspects with care.
Ensure that you get the core principles of ITIL right so that it can be used in the best way to manage cloud services. It serves as reference to define scope of generic service management. In cloud service, the external providers execute most tasks and so your company teams should focus on managing services as well as service providers. Analysis of the company's existing ITIL implementation will be ideal to figure out if the teams possess required ability or not. Some restructuring in the organization may be required as well.
When dealing with a cloud service, coping with changes will be a necessity and effective change planning will be needed. So, prevalent ITIL change & release management procedures have to be altered. Even access management has to be modified to accommodate shifting responsibilities and roles.
Just like it is required for typical ITIL deployment, it is necessary to measure and assess the efficacy of cloud centric ITIL model in the organization. This will help you in finding out areas requiring improvements and changes.