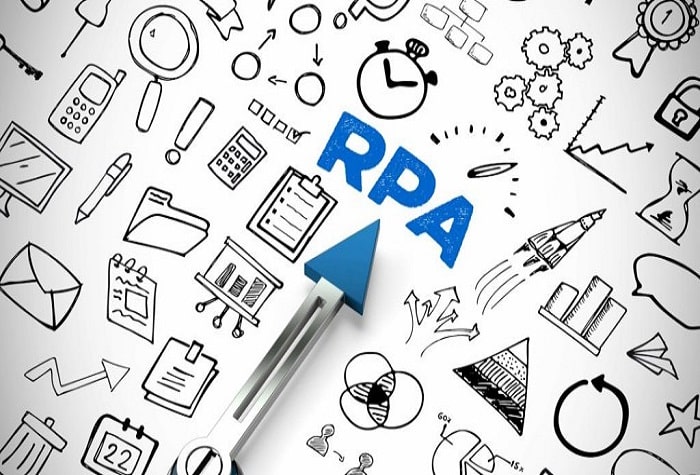 Nowadays, we are becoming dependent on automation technologies. Think about microwave ovens, robot vacuum setups with the mop, fully automatic washing machines, autopilot mode for airplanes and automobiles.
These are some most innovative technologies that get our work done with zero or no human assistance.
Compared to traditional technologies, RPA (Robotic Process Automation) is more advanced, easy to use, and simplifies our highly repetitive tasks with the use of software bots.
Nestle uses a fleet of chirpy robots to sell its coffee machines in various Japanese stores.
Pepperis the worldwide first social humanoid robot proficient in recognizing faces and understanding humans' basic emotions. This robot specially designed for people, sharing knowledge and building connections with them. Robot can aid you in your business processes and is extremely wonderful for forming real relationships with customers and giving them unique experiences. This robot can recommend new products to customers and even help them find what exactly they're looking for personal use, selling, cross-selling, and upselling.
Pepper is able to learn people's tastes, collect data based on the conversations, and it has a habit of giving personal responses to them and can address their special news.
It also gathers new information to help you understand your business and your customer's preferences.
This is what we're talking about the Robotic Process Automation.
How does the Term Automation Come From?
The term automation comes from two Greek words that are Autos and Motos, in which the meaning of Autos is self and Motos is moving. In simple words, automation is a technology that deals with applications of computers and machines to the production of goods and services.
RPA helps to Automate the Following Processes:
Time-consuming steps.
Repetitive steps.
Tasks involve multiple steps and multiple people.
High-risk tasks.
Tasks with a low-quality yield.
And many more things.
Understand the Robotic Process Automation in Detail
Any software Testing, S/w bot that is used to automate highly repetitive and everyday tasks that a knowledgeable workforce performs is called Robotic Process Automation (RPA).In robotic process automation, robots are software programs that are capable of mimicking human actions. With the use of software, it is possible to mimic human actions with RPA, and it can easily interact with computer applications to understand rule-based tasks. Based on predefined rules and data, RPA can perform complex calculations and make decisions for the betterment of businesses. Due to the renewed efforts in the area of Artificial Intelligence and the rapid progress of technologies, one can use state activity with transitions that include three sections – Trigger, Condition, and Action. These sections allow you to add a trigger for the condition in which the activity needs to be performed and make it easier to complete tasks with RPA, which was not much possible earlier.
Technologies that are using with RPA are as follow:
Natural language processing.
Natural language generation.
Machine learning.
Computer Vision.
Due to the inclusion of such technologies, sometimes we call RPA – intelligent automation.
A robot aims to imitate the action on a computer screen using a keyboard and mouse.In most cases, the process is already described and documented for humans; they need just to follow the already established procedures and operating systems to accomplish the task.
For example, in invoice data entry, data validation, transformation, business logic, and coded data are available in the system that humans can use anytime to complete their list of tasks.
In comparison to traditional automation, RPA software robots are trained and work based on the illustration. Therefore, a person with less coding knowledge can quickly learn to work on these platforms for automating simple to complex processes. RPA platforms support robots, which are programs to interact with the application likewise humans do.By recording rule-based steps, automation is possible with the intelligent RPAs, which one can playback later to make further improvements in the project.
In traditional automation, in the case of missing Pincode in the company's employee form, it might point out the blank field as an exception. However, the software of RPA can perform all those tasks which were mentioned previously without any human assistance. Whether it is a matter of handling complicated systems, working on monotonous tasks, and performing any step in a repetitive manner, RPA can do anything. It ensures accuracy, productivity, efficiency, quality, faster delivery of services and helps in lowering operational costs. With the integration of RPA and continuous development in industries, people can shift from mundane, repetitive tasks to quality-based and higher-value activities. Custom applications that develop with the use of mainframe terminal, Java, and .NET languages are easy to combine with RPA. It becomes easier for RPA to scan documents, read images, and interpret unstructured data and format by including Artificial Intelligence. With the creation of full audit trails, RPA can help eliminate human error and ensure to offer the quality for work.
After training, the Robots (RPA) can perform a number of tasks again and again. It can smoothly work with popular ERP-based applications such as Microsoft Dynamics, SAP, Pega Systems, etc.
Companies that can Become Profitable with RPA
Healthcare
From patient scheduling, data entry, claims processing, important billing tasks are major areas where you can use RPA.
It helps in optimizing the patient's appointments and allows you to send automatic reminders regarding their doctors' consultation with them.
Business Process Outsourcing
Due to the cost reduction, there is less need to depend on outsourced labour because RPA allows you to outsource the most critical projects from all parts of the world.
Financial Sector
In banks, there is enormous data of customers that need to be maintained and secured. Similarly, RPA creates a win-win statement in the finance industry when it comes to managing complex workflows.
Insurance
Managing customers' policies and keeping their records in the system is one of the complex tasks that you can better manage with the latest RPA technology.
Utility
Billing, processing customer payments, and meter reading are other complicated tasks of electricity and water agencies that one needs to improve and automate their processes with RPA.
Must-Know Benefits of RPA
Reduction in Human Error – Copy and paste work creates the chances of error when entering the same data or maintaining the records of the same data into multiple systems. With RPA, such human-made errors can easily be removed.
Accelerate Time to Market – Instead of completing one project in days and months, the new automation schemes of RPA allow to create, test and deploy within hours.
Higher Value Delivery – Again, when the automated tasks will wind up in seconds or hours, delivering high value to customers becomes the possible choice for us.
Versatility – Whether you are the owner of a small business or a large business, managing simple to complex tasks is the by-handed game of RPA.
Detailed Insights – Apart from time stamping and audit trials, RPA can prepare reports for making better business decisions. It can tag transactions to use them later and even provide a recording facility to make future predictions.
Speed & Agility – Due to less human involvement and increased use of robot-based resources, the same task can easily be performed and deployed.
No Prior Programming Language Needed – RPA doesn't require a previous programming language. Some platforms provide design in the form of flowcharts that make it simple to manage automated tasks and allow the workforce to focus on high-quality work and productivity.
Better management & customer service – From managing, deploying to monitoring, RPA requires the centralized platform to get all the tasks done. RPA can work 24/7, so you can give better customer service and generate a huge ROI.
Don't Skip RPA Testing:
As companies are adopting modern technologies and implementing RPA faster into their areas, it is crucial to follow the proper testing methods and techniques to ensure business success.
RPA testing allows you to test workflows directly and helps to view and understand the activity coverage during implementation.
To fulfill the 3s (Speed, Scalability, and Stability), it is vital to carry out the performance testing with RPA processes.
To avoid any failure in the RPA implementation, there is a dire need to consider some testing types. Otherwise, it can cost you multiple dollars in the later stages of development.
Conclusion
Better accuracy, improved compliance, super scalability, increased speed and productivity, faster cost saving are some of the options that we can receive with RPA. RPA is becoming the test automation tool nowadays to simplify and improve the correctness of repetitive, manual, and tedious tasks.The features of most software testing tools and RPA are almost the same because both of them are used for automation. Both of them help in eliminating human participation and ensuring faster delivery with quality of the products. One can apply test automation to a product. At the same time, you can apply RPA to products as well as most business processes.
RPA requires only a single production environment. However, test automation can be implemented across various environments from QA (Quality Assurance), UAT (User Acceptance Testing) to Prod (Production). Test automation is limited to a specific set of users. However, all individuals in the team can use robotic process automation. Thus, one can consider test automation to make the business processes efficient and scale-up activities in circumstances where you find drawbacks in RPA. If we talk about robots, they statically copy human behavior. They don't have the ability to adapt to change like humans. If we provide training of everything to robots, it can consume more time and may impact on the speed and cost. Therefore, it is necessary to think according to both scenarios. You must prefer the RPA tools to enjoy the codeless automation on the desktop, mainly where there is a need to check a handful of data with regression testing. You must combine the RPA with the latest AI technologies to smoothly acquire good results with intelligent automation and implement the end-to-end business processes.