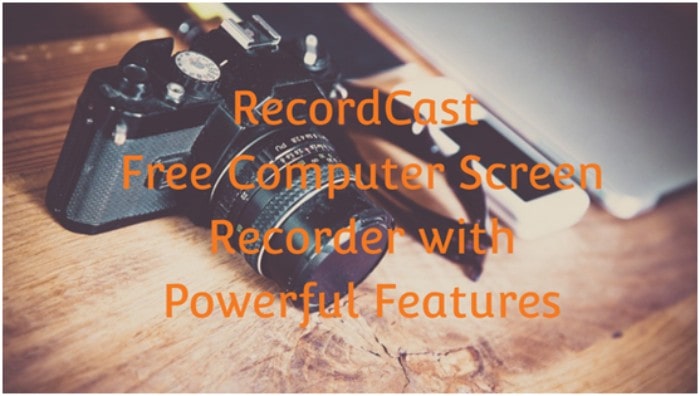 Have you ever thought about capturing your computer screen for any reason, but when you tried to do so, you did not find a good screen capture program that fulfilled your requests, or that you are the type who does not like trying to download new programs to a device? The solution is simple to this problem, especially with the presence of a good number of free websites that give you the opportunity to photograph your computer screen without the need to download any programs.
The ability to photograph a computer screen requires a specific program or application. But what if you don't like trying to install new programs on your computer? Or whatever any other reasons. Here you will definitely want an application or program on the Internet (website) that gives you the same features as a regular program installed on your computer gives you.
As we said previously, a good group of websites provides you with a screen capture service, but our mission here is to search, experiment, and definitely choose the best for you. In fact, we found an excellent computer screen recorder tool called RecordCast that offers 100% free features that can be found in many programs installed on computers. So this site is an excellent option if you are specifically looking for a respectable screen recording tool.
RecordCast website tool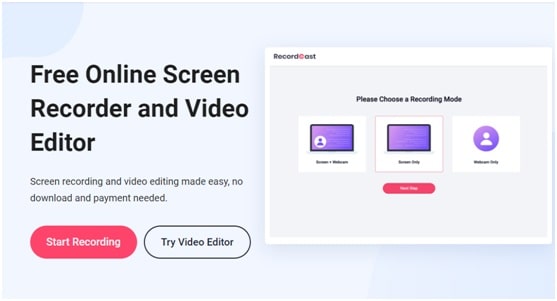 RecordCast is hailed as the world's easiest-to-use screen recorder. It has built-in audio or video editor. Although this software is free, it doesn't have watermarks, and there are no ads.
It is designed online, specifically for users who want to save computer space and don't want to spend much time downloading any plugins or installations. Once you finish your recording, share it with your friends, clients, students, or publish it anywhere online.
RecordCast website features
The tool is 100% free, and you do not need to register to do the screen capture.
It has a pretty straightforward and easy-to-use interface.
The site is fairly fast, very good.
It has the possibility of capturing a computer screen only.
Ability to shoot computer screen + webcam.
It gives you the ability to record only from the webcam.
It also offers the ability to photograph a specific application on the computer screen only.
It can record a specific tab in any commonly used browsers, such as Mozilla Firefox, Microsoft Edge, Google Chrome, Internet Explorer, etc.
It has video editing tools so that you can edit your recording after it's finished recording.
Your final video can be downloaded in three different resolutions, and the strongest is FHD, which is excellent.
Their video editor is smooth and easy to use.
It has the ability to import audio files or some pictures and videos from your computer while modifying it.
How to use the computer screen recorder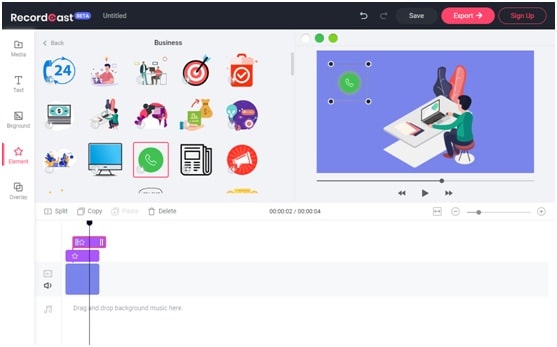 The steps for using the RecordCast site are very easy. You just need to follow the instructions that we will show you below to facilitate the process for you in case you do not know how to make it. These steps are as follows:
Visit the RecordCast website homepage: https://www.recordcast.com/.
Log in to be able to save your video project for further editing. It won't save your personal video resources online, just the project.
Then directly click on the "Start Recording" button.
You will find three options. Choose what is right for you. From the page of the screen: record screen + webcam, record screen only, record webcam only.
After that, you will see some notifications to agree to allow the use of your device's microphone and camera.
Then you need to choose to record sound from just system sound or from Microphone sound, or from both, or no sound for your recording.
Then, choose the place you want to record, whether it is the full screen, a specific application, or a tab on any browser.
After you finish, you can click on Download and Edit, and from here, you can continue editing your video.
Here you can add text captions, photos, background, music, elements, overlays, and adjust your videos manually with the easy time-line tools.
After completing the modification, you will need to click on Export to export the file and download it to your computer. Now you will change your video's name and choose the resolution in which you want to download the file, and you need to wait for a second, and then the download will take place.
All in all
All in all, RecordCast screen recorder can do a lot of things. Mainly you can give it to record live games, online courses, product demos, service video tutorials, online meetings, etc. It allows you to record your screen for free, plus unlimited recording.
Besides, you can record and modify your computer screen video without the need to install any program on your computer, and it is 100% free.