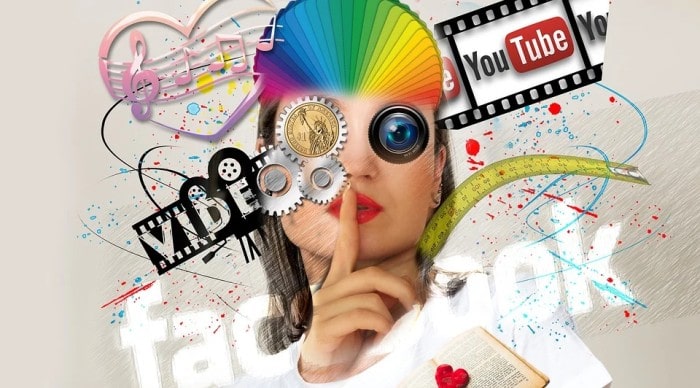 Youtube is the 2nd largest search engine after Google in the world. More than 1B people visit youtube every month. When people usually talk about social media, they first think about Instagram, Facebook, Twitter, etc. These are the platforms that come to our mind. But what about youtube? This may not be in our first thought, but this platform is important too. And this needs to be a priority while moving forward.
It doesn't matter if someone is an internet personality or a businessman, or a social media influencer. Their youtube channel is something that helps them to increase the sales of audiovisual content.
When you see that Your YouTube channel has a good number of subscribers, traffic, and views, your channel's increasing growth means your channel is doing well. Or else You could be producing the best video content in the world. Still, that would be useless if nobody watches it.
Many people out there are struggling to grow their YouTube channel, and it's possibly because they are not using anything to help the betterment of their content. While the YouTube platform in itself is useful, there are other tools you can use that will enhance your content and make it easier for you to manage your page.
So in this post, I'll mention five tools that help to grow youtube channel:
1. TubeBuddy
I'm keeping it in the first position cause it is a free browser extension instead of software. We just need to download and launch separately each time we want to take advantage of its features.
This software automatically integrates with YouTube and assists the user with managing the channel.
What we can test here :
tags
titles
thumbnails
descriptions
This software provides options for different sort of YouTubers :
creators
brands
agencies
networks
This doesn't matter in which category our channel falls in, and this software will cover us.
2. YouTube Studio
This is the official youtube app for creators.
This app is a must-have tool for managing the youtube channel from mobile devices on the go, which is necessary for anyone who takes their channel seriously.
The best part of youtube studio is we don't need to find a computer every time. Whenever we want to handle something on our page, we can do it from our smartphones.
YouTube Studio allows creators to monitor the performance of their channel in real-time with the analytics. Creators can respond to comments and change the thumbnails, descriptions, titles whenever they want to.
Carrying a laptop anywhere and everywhere is not needed.
Youtube studio allows the creator to update their channel from anywhere.
Receive push notifications directly to your mobile devices with alerts for important events.
3. Pixlr
If someone wants to be a successful YouTuber, they must know how to create exciting and creative thumbnails. Cause thumbnails play a huge role as it helps to get the attention of youtube viewers.
A good thumbnail will always help to get more clicks and views on the content. And this tool helps to create exciting and good quality and high performing thumbnails and also helps in downloading thumbnails from YouTube. If someone wants to include pictures in their videos, this tool works great in adding images to the video content.
Pixlr provides various photo editing options, and moreover, this software is available both for mobile apps and web apps. So it doesn't matter whether someone is using a mobile or laptop. It is so easy to edit and upload content from any device.
4. HootSuite
Some of us may be familiar with Hootsuite as it provides tons of tools to manage our social media marketing strategy.
HootSuite has a specific feature to manage the YouTube channel. Schedule video uploads from YouTube to your other social networks directly from the platform.
This software makes it easy for us to work with our team to improve YouTube content.
It generates reports which help to determine what a creator needs to improve and what they should keep doing.
The mobile app, which allows us to take advantage of all these features from your smartphone and tablet. It's another way to manage your YouTube channel on the go.
5. Creator Academy
This is a very important tool if you want to be a successful Youtuber.
You will find courses and tutorials that explain everything you need to know about how to do things on YouTube.
You can filter these according to your preferred categories and skill level, and It is highly recommended that if you are a beginner at managing a YouTube channel.
This is a good opportunity for you to learn the basics. Like how to upload, shoot, and edit the content for your channel.
Creator Academy will explain how to monetize your YouTube channel.
Conclusion :
If you just keep uploading videos on your YouTube without doing any reason or strategy, your channel won't get a good position.
But if you are ready to take your video marketing strategy to the next level and really want to grow the YouTube channel, you have to take advantage of tools to reach your ultimate goals.
The tools that I've mentioned above, everyone can easily access. You don't have to think much whether you're a marketer, Internet personality, influencer, or an agency team member.
These tools will always help you to make your content better.