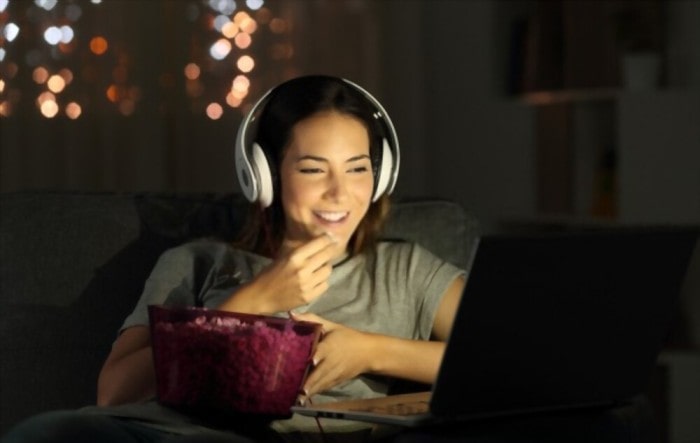 We are currently in a chapter where we miss everything that we used to do a year ago. All of us are trying to normalize the present scenario of circumstances because the surroundings and the life around us have changed completely. We are trying hard to find substitutes for everything and anything, and a new and unfamiliar lifestyle has fallen upon us. These free movie streaming sites have been really boon for all those who have accounts on OTT platforms. Classes have become online, people started to get more takeaway foods, and also most of us got introduced to the OTT platform.
Right now, we are in a direct world where we want to escape and break free from the harsh realities. We are trying to clear our headspace and not think about the negatives around us. We are trying to be optimistic and buoyant and believe that we need to get over this and do things normally and conventionally.
Movies have always been a huge part of our life. Who doesn't love to sit on a couch with all your friends, wearing your sweatpants, eating a packet of chips, and watch all your favorite movies and shows? Do you think you are missing out on these leisure times you used to have? Well, don't worry, there is an alternative for everything, and you don't have to feel lonely and withdrawn. You can still watch movies with your friends sitting at home.
Here are some of the ways how you can do the same,
1. Netflix Party:
Netflix party allows us to watch movies and TV shows together from different devices. This is one of the widely used platforms, and it has boosted and advanced its audience recently. If you have a Google Chrome extension, then it is very easy and simple to use.
Make sure you have Google chrome. Otherwise, download it.
After the installation of Google Chrome, download the Netflix Party browser extension.
After selecting a movie, click "Create a Netflix Party" and then click "Start the Party".
The person who created the party will be provided with a link. Share that link to participants, and they should paste that link to view the movie together.
2. Zoom:
Many users usually use zoom to conduct conferences, meetings, or other online classes. It consists of other unique and exclusive features like screen sharing that allows us to watch videos or movies together with our friends online. You can share movies or TV shows you're watching on your screen. Webcam can be kept on to see your friends while viewing.
You can also watch on your smartphone or other mobile devices. Download the Zoom app and schedule a meeting and invite your friends to have an amazing movie night together.
3. MyCircleTV:
This allows us to watch videos, movies, or other TV shows while voice chatting with our friends online. Participants can be invited via LinkedIn, Twitter, Email, and Facebook. There is no registration required for this platform. You can go to their site and create or join a room to invite friends. You can create custom groups and also upload personal clips. This app is very easy to handle, and you will also have access to features like tutorials and tips. Select the video you want to watch by adding the link to YouTube or Dailymotion. You can also select other videos online by searching for various keywords. The next step is to invite your friends and get into your pajamas to have a wonderful time.
4. Watch2Gether:
It contains plenty of viewing options. You can watch movies online with your friends while voice chatting with them. Webcam option is also available to see your friend's reactions instantly.
Users will get viewing suggestions, and it is easier to find videos. The created room will be private and will get deleted after 24 hours unless you have a Watch2gether account. All the participants in the room can search for content, videos, and movies. One of the cons of this platform is that there is no moderation on video content or the chatbox. But, altogether, it is easy-to-use and simple.
5. Gaze:
The gaze is chiefly used to watch movies and videos on YouTube. It is very uncomplicated and smooth to use. One person sends the link to the room after creating it to another person, and you can watch it together in sync. The only drawback with this platform is that only two participants can watch at a time.
Gaze has a very good resolution, and it is consistent and efficient. It allows us to watch locally stored videos or online movies and TV shows. You can get good control over the audio settings, and it also doesn't shut down immediately even if one of the participants loses internet connection. Other features of this platform are Video chats, Sync-watch, and Insta-chat.