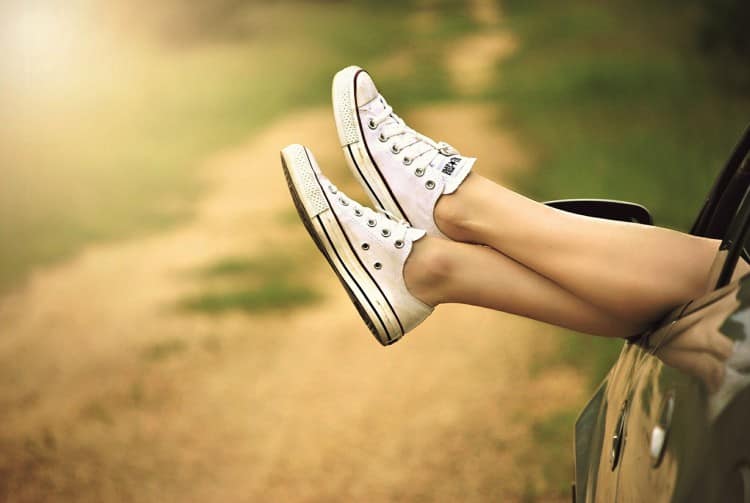 A parent's love for a child is without question one of the strongest emotions on planet earth (and beyond). This is because your child is an extension of you. You treat your little with a greater level of love that you treat your own self with. It is one of the greatest feelings that can be felt.
Today I will share with you just a few ways to ensure that your beloved tot safe in the car.
The best and easiest way to keep your child safe is to lay some ground rules for yourself. Read on to find out why –
Seat belt
Always, always, ALWAYS make sure your child has their seat belt fastened before even starting the car. It should be left fastened until you have reached your destination and are leaving the car.
The reason why you have to actively do your due diligence to keep your child safe is because basic precautions that work for you won't work as well for a child till he/she is 10 or even 12 years old. When your child hits that age, the safety measures included in the car (seat belt) will work best, since at that age the child will have met the height and weight requirements for them to work.
Again, these criteria come in when I speak of the airbag. They're meant to work for adults. Therefore, children under the age of 13 years should always be seated in the back. The airbag could seriously injure a child since they are built to work with bodies that are much heavier than a child.
Also, make sure you teach your child to use the seat belt in EVERY car ride. Regardless if it's in a friend's or a relative's car. The best way for a child to learn this is to learn by example. You should put on your seatbelt first, then ask your child to. This should be a positive experience for both you and the child; it's a matter of their safety, after all.
Under any circumstances, do not have two (or more) children share seatbelts. They're meant for 1 adult, but that does not equate to 2 children. It increases the risk of injury for both children.
Keeping calm
Your child should understand the importance of staying calm in all situations, especially while riding in the car. They simply cannot jump around, scream and yell. This will distract the driver and also put other passengers in jeopardy.
Choose proper car seat and use it correctly
Not every seat is built the same. There are companies out there that vend different kinds of seats that cater to the different safety requirements for different children. These vary on the basis of comfort, height, and weight of the child. Also, it is a sad fact that about half the seats that are installed in cars are installed incorrectly. What I'm trying to get to is this – try before you buy. This is the best motto for a parent, regardless of what it is they're looking to get for their child.
Things might not work out if your child throws tantrums for the safety restraint being too 'prickly' or other sorts of 'uncomfortable'.
Use the lock
When the car starts moving, in fact, before it even moves, lock the doors of the car so your child does not accidentally open the door. This can lead to accidents or worse, and this simple precaution avoids all of that.
Don't use the lock
The context here is different. I mean to emanate the concept of not locking your child in the car and leaving. This is plain dumb. It is a very unfortunate reality that children die of the heat because their parent(s) left them unattended in the car.
Don't leave your child in the car alone, under any circumstances.
Don't wear a jacket
A puffy jacket keeps your child warm, sure. But in the event of an accident, the material with which a jacket is made gets compressed. This leads to a higher chance of injury. Trying car seat ponchos is a good idea, they keep your child both warm and safe.
Keep all of your child in the car
The child's head, arms, and legs should always stay inside the car. This is an obvious breach of safety.
So no sticking their head or hand out to feel the sun or the breeze, or whatever they have to say.
Keep your stuff on the floor or in the hatch
Please avoid keeping a bag or anything else in the seat next to where your child is seated. If something happens, the bag may crash around in the car, causing serious injuries.
Other words of advice
The child could be injured by something as simple as a power window. Please watch out for this. Also, make sure that your child is always in your sights using the rear-view mirror.
Always drive defensively, avoid bad roads and speeding. Additionally, don't drive under influence and follow basic safety procedures mentioned.
It is always better to be safe than sorry.
To summarize :
Use the seat-belt yourself and teach your child to. Safety is a positive thing and your child should think of it as being so.
Have your child ride in the back seat.
Get a comfortable seat for your child on the basis of their height and weight.
Try before you buy.
Use the child lock.
Do not, under any circumstances, leave your child unattended in the car.
Don't wear jackets, consider getting a poncho instead.
Make sure your child does not stick out their head or hands out the window of the car.
Keep your bags/purses and other stuff on the floor or in the hatch.
With that, I conclude that using parental instinct is more than enough for your child to be safe, but being cautious when doing something unusual, or otherwise, is always a good idea.