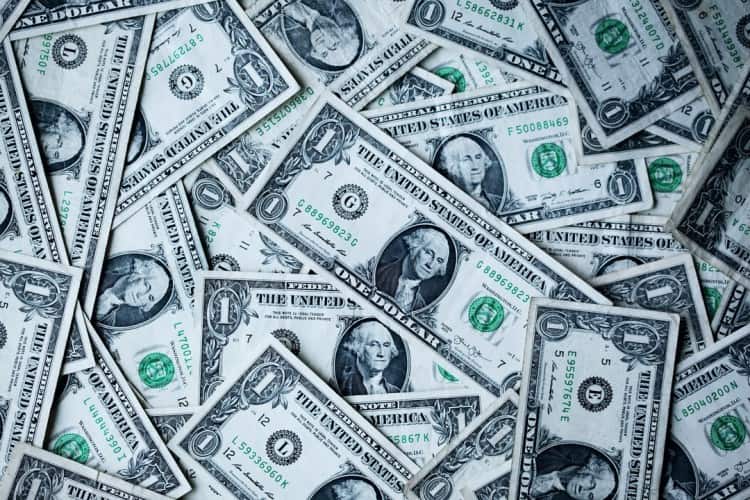 How financially prepared are you for emergencies? Do you have an emergency savings account? Are you in the habit of putting money aside for unexpected events?
We can never say when accidents happen but we can be ready for them. Being prepared is important yet only 39% of Americans have the stability to pay off an unexpected $1000-expense from their savings.
In cases of emergencies, if you've got nothing saved up, loans are the go-to solutions. Some loans can be difficult to get because of their requirements. Others take to long for approval.
Then there is the payday loan.
How do payday loans work? Not sure if you qualify?
Don't worry, we're going to tell you what a payday loan is and how it works. We have also included below a list of requirements. There are some risks involved as well.
Read on below to find out:
How Do Payday Loans Work?
There might have been times when you had to take money out from your emergency savings account. What happens when you don't have emergency money saved up?
A payday loan is your quickest answer.
Payday loans work by talking to a lender who would be willing to accept your payday loan request. He will confirm your income and checking information first. When all requirements are in check, the lender will send the money to you.
The loan will need payment within a few weeks until your next payday. In return, you will give the lender a signed check which they will use on your next payday. Your check will be for how much you loaned plus the lender's charges.
The typical payday loan amounts between $300 and $1000. On top of the loan, you include the extra charges for the lender. The charges are higher than the usual bank's interest charges.
What are the Requirements?
Most banks and loaning companies need a lot of papers and statements from you. Some companies even ask for collaterals before you can secure the loan. Payday loans are easy to get because they don't call for much.
To get a payday loan, you have to be 18 years old or older. The typical payday loan calls for three basic requirements. These are:
An active bank account
Proof of income
Valid ID
Got a debit card? It is possible for you to use a prepaid debit card as well. You can learn more about how you can get a loan with a debit card on this page.
For most payday loans, you will need at least $500 monthly net income. Lenders will look at your pay stub or payroll documents. If you aren't making enough money, they could reject your loan request.
Other reasons to reject you include having a recent bankruptcy, a very newly-opened bank account, and recently-bounced checks. Being an active-duty military or unemployed will also be reasons for rejection. Lenders can also check if you already have an outstanding loan.
One of the reasons why getting a payday loan can take mere minutes is because of the few requirements. A lender can make a quick check on your documents and validity. You write the check, give it to the lender, and the deal is complete.
Does Credit Score Count?
One more thing that makes getting a payday loan easy is it discounts credit history. Payday lenders don't often check your credit information. Most don't make reports for on-time payments to credit agencies either.
That doesn't mean you could run from them. If you don't pay the loan, the lender can still report you. They can also sell the debt to a collection agency that could damage your credit score.
Do you find it hard to save money? One of the reasons is card usage. If you want to save a little more, keep track of your card charges or use cash instead.
What's the Risk?
Fortunately, there aren't too many risks when you get involved in payday loans.
You do have to stay aware of the short-term payment period. The real risk lies in the cost.
As long as you pay the payday loan on its due date, you're fine. However, once you miss the due date, the lender can penalize you with high interest rates. If you compute the rates on an annual basis, you'll see that the charge is 300% or even 400% of the original loan.
Safe payday loans are those you pay as soon as possible. This is so you get out of the debt right away. This is also why it is important for you to manage money in emergencies if you took a loan.
Remember that payday loans are amazing solutions only when you don't depend your livelihood on them. They're a means to pay emergencies until you get your pay.
Who Should Get a Payday Loan?
How does a payday loan work for you if you bury yourself in debt?
You cannot expect emergencies but you can avoid falling into a pit of debt. You should only consider a payday loan when you know you can pay back the loan as soon as possible. You should also get a payday loan only when you know you are able to survive with the remaining funds, if there are any, until your next payday.
If you need to pay an emergency bill on a Friday but your pay isn't until Saturday, then get a loan. Pay the bill, get your pay the next day, and pay the loan right away. It's the smartest way to go about getting a payday loan.
Not all payday lenders are good payday loan companies. Some charge higher. Some allow for loan rollovers while some don't.
If you get a payday loan, remember to be smart about your decisions. The sooner you shake debt off your back, the better for you. The longer you take to pay, the higher your debt will get.
In Need of a Payday Loan?
How do payday loans work?
To conclude, payday loans are quick and risky short-term loans with very high interests. That is how payday loans work. Now, if you ever think of getting into one, you know what to expect.
Are payday loans bad?
They can be great financial solutions to help you in an emergency. That said, don't rely on them for everyday credit or you'll fall into a cycle of debt.
We hope you found the read informative and enjoyable. But don't stop here. We have other guides for you to read.
Are you a freelancer? We understand that it can be difficult to earn and save money. We've listed down some tips on how you can be smart with your money here.