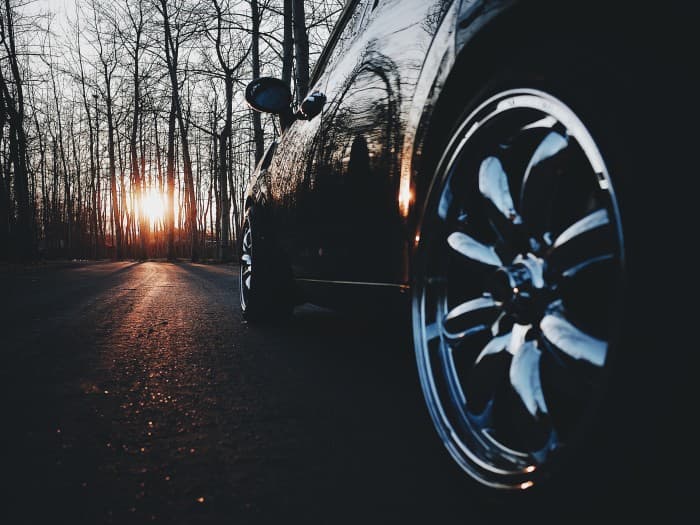 Tire selection needs to be done while keeping safety in mind, and the price should never be the primary concern, as high-quality tires help provide your vehicle with the necessary protection that ensures you're safe when driving. You do not want to skimp on quality when choosing the wrong tire can make the difference between falling victim to an accident and avoiding it. An accident will outweigh the price difference between getting premium tires and getting cheaper ones, even if it is a small fender bender. For items that should be built to last, you don't want to purchase a product that will wear out quickly and be of inferior quality.
Not having to replace your worn-out tires regularly with new ones will allow you to save up money or at least let you use the money for the tire on other things. Using high-quality tires also leads to financial security.
Tires are made to translate the car's performance to the road and ensure you have sufficient grip and traction for safe driving. You won't have the traction and grip that you need to stay on the road when you have to make sharp turns and when the surface is slippery. It's essential to use the right tires that can ensure your safety so that you can keep your chances of getting caught in accidents minimal as you go on a trip safely with high-quality tires.
You must keep premium tires among your choices when selecting which tire to get for your car, even if they seem expensive. It is also crucial that you know which tire is right for your location so that you can ensure that you will remain safe while driving. You may be using premium summer tires on your car to ensure maximum safety on the road, but if you're using them on winter conditions, then you're inviting trouble towards you.
When going for a drive in wintry areas, you'll need to include high-quality winter-tires in your selection. If you're driving in areas where there isn't much snow, then using all-season tires is a viable option to keep from overusing winter tires, but if the area experiences frequent icy roads, then you can use dedicated winter tires and then switch them out with all-season tires. When spring comes, don't forget to switch them out for summer tires, all-weather tires, or all-season tires
When you're driving around in the summer, you should use dedicated summer tires for your car and rotate them to even out the wear. You can also replace them with either all-weather or all-season tires to ensure that your summer tires won't be worn out quickly.
Some cars are also particular on which tire they can use, and these include electric vehicles and SUVs. It's better to use the tires indicated for their use than to experiment with others.
Electric cars and SUVs are heavier than the standard gasoline cars many people use, which means that they need tires that can handle the vehicle's weight without wearing out so easily. Electric motors also have higher torque than other cars, making it necessary to have tires that are wear-resistant enough for them. Rotating your tires is much more critical when using heavier cars to lengthen their service lives further by evening out the wear or by using another set entirely. Before purchasing the tires for your electric car or SUV, you must confirm first if it is the right one for your ride.
Using the wrong tires for your heavy cars will ensure that your safety is compromised and that your tires will wear out much easier, resulting in more expenses in the long run as you replace your tires regularly, provided that you haven't been caught in an accident yet.
When driving in winter conditions, you will need to get dedicated winter tires and another set of tires for the summer. You can also opt to get winter-approved all-weather tires for use all year round when your budget keeps you from having two sets of tires right now. With high-quality all-weather tires, you won't have to worry about any sudden weather forecasts since you are properly equipped to drive anywhere regardless of the weather conditions.
It's vital to always look for premium tires when you're looking for tires to either replace your old set or to allow for rotation as they will enable you to have a safe and secure road trip. Opting for the cheapest tires available in the market increases your chances of falling victim to several road accidents.
In summary, it's best to select high-quality tires and use them properly, according to their design, and to keep them from getting worn out easily. Safety should always be your highest priority when selecting tires for your car since you're the one behind the wheel, and having a car is of no use when you can't use it after getting caught in an accident.