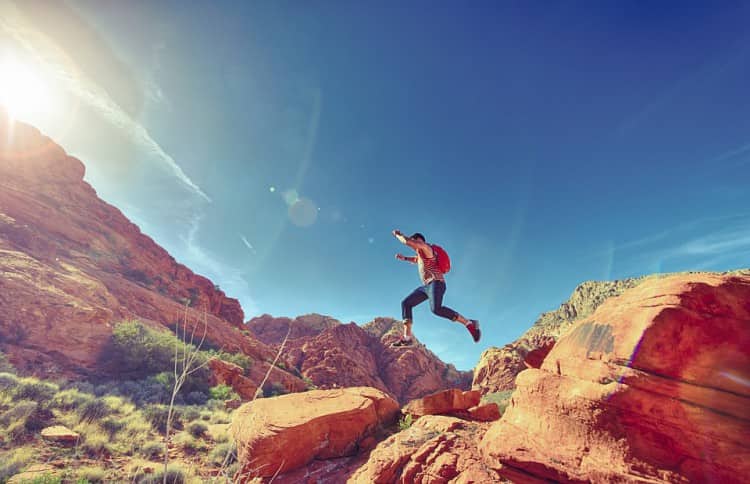 These are just a few examples of the great camping and hiking areas that you'll find in the Sedona area. There is plenty to do here and it's the perfect option for anyone that wants to take a trip and enjoys camping and hiking adventures.
One of the more popular camping and hiking areas in the United States is Sedona. This is a city that you'll find in the Verde Valley region of Arizona. The main reason why this area is so popular is that there are a wide range of red sandstone formations.
These formations give off amazing red and orange colors during the rising or setting of the sun. Camping and hiking is very popular in this area as you'll find hundreds of hiking and biking trails and campgrounds.
Hiking
Brins Mesa Sedona Brins Mesa
This area is beneath Wilson Mountain which is the highest peak in Sedona. This trail will take you up to 500 feet to a meso that overlooks Soldiers Pass and Mormon Canyon. If you want more adventure you can always go to the top of the Messe which adds another mile to your trek and 400 feet elevation. You can also go on a longer adventure and take the Brins Mesa Trail. The difficulty of this hike is considered moderate and the elevation is for 4525 to 5056 feet. It will take you around 2 hours round-trip to finish this hike.
Cave Spring
Cave Spring is located in Oak Creek Canyon. This is one of the most popular campgrounds in the area. The campground is found in a forest canyon near Sedona. You'll find great hiking, swimming, fishing, and bird watching in this campground. If you want to go on a hike there are plenty of great trails that you can explore here. You will find 84 campsites in this area along with campfire rings, picnic tables, and cooking grills. It's open through Sun Oct 28, 2018.
Soldiers Pass
Another popular hike in the area is the Soldiers Pass Trail. This hike feels like it is a country hike but it is located almost in the middle of the town. You will find this between Capitol Butte and Brins Ridge.  You will go through a large sinkhole in this area called Devil's Kitchen and then go up 509 ft to the Brins Mesa. The sinkhole in this area was caused by a major collapse in the 1880s and then another event in 1989 increased the sinkhole. The trail difficulty for this hike is moderate. The elevation is around 4407 to 4916 ft. and it should take you around 2 hours round-trip to complete this hike.

Little Horse Sedona
This trail moves through their bedrock landscape and through several Dry Creek washes. It then goes to Chicken Point and you'll get great views of Cathedral Rock, Bell Rock, Gibraltar Rock and other attractions. This hike is perfect for it new hikers as it isn't easy to moderate hike. The elevation is around 4193 to 4508 ft. The hiking time will take you around 1.5 hours round-trip.
Pine Flat Campground
In Oak Canyon you will find this campground and it's one of the more popular campgrounds in the area due to its great scenery.  There is a stream here that is stocked with fish and you can always birdwatch, go hiking, or take a swim. Many of the campsites have plenty of shade due to the ponderosa pines in the area. There are many paths in the area that you can take to go exploring. It's open it's open through Sun Oct 28, 2018.