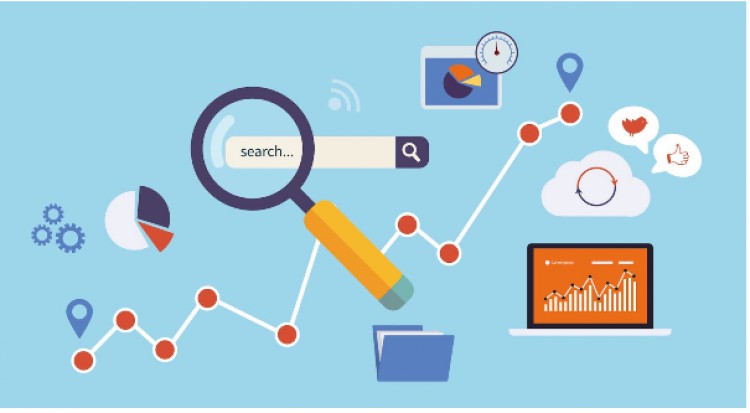 Search Engine Optimization changes periodically and websites which want to stay ahead of their competitors should be well-aware of the changes. Now that the year 2021 has come to an end, looking up for the SEO trends which will matter in 2022 will help a lot of sites to draft their strategies for the year 2022. Some of them are mentioned below here:
Mobile First Indexing
As per a survey, around 52% of the traffic online was directed from smartphones. Google started mobile first indexing in 2021 which means that Google ranks sites depending on the user experience for smartphone. For a site with desktop and mobile phone version, the phone one is indexed. And a site which is not mobile friendly lacks a big chunk of target traffic.  Thus, it is very important to know if your site is mobile friendly or not. If it isn't, then you should take necessary steps.
Page speed
Google wishes to render supreme user experience and provide it real quick. Mobile page speed is also a ranking factor for smartphone. This year you should update page speed report and make amendments. High speed mobile pages deliver better user experience and the page loading time goes 30 times quicker. Twitter, Google along with other companies endeavor their best to make mobile pages extremely fast.
User intent optimization
The online searches have become quite specific as online users demand new and updated content for themselves. And the Best SEO Services now no longer promote stuffing of known keywords. It is essential to know that the site visitor is the major focus and your site link will be vouched, shared by them only if they find your content relevant. The 2022 assessment matrix evaluates the ranking of your web page by the traffic and number of visitors who find relevance to their search results.
Structured data markup is necessary
AI now backs the search results in Google. In order to comply with the new trend, structured data has gained great importance. Artificial Intelligence now scans the content systematically. Thus, it needs quick content processing and sufficient reliability to one another. Structured markup will support contextual relationships and site's topics. In the year 2022, you should test and execute this approach. When you use structured markup, the site owner can provide search engine signals to acknowledge their assistive content structure.
Show increment in expertise, reliability and authority
In 2022, it is essential to back your site data with credible info and mention the references. It is important for companies to get matter written from experts to better reliability and better interaction. Google and Bing amend their algorithm to add results which are trustworthy. It is done to make sure that the data come to the users is from a reliable source and not faulty. The best SEO services now concentrate on the contextuality of the data.
Prepare for voice search
Well, 2022 is the year for voice search. Yes now more and more companies are coming up with the idea of voice queries. They are looking for voice optimization strategy this year. Voice search will help you get specific answers rather than results. The shift from type search to voice search will gain importance and prominence in 2022.
Go for machine learning
Yes, machine learning will break out in 2022. Till now, its true power hasn't been experienced. More and more prep work is being going on with layout changes motivating answer intents rather than queries. It is the base of machine learning effect on search. But, machine learning isn't just limited for Google and other search engines, companies should adopt machine learning to design and develop unique SEO content, starting with an array of data depending on precise variables.
So, the SEO trends are changing every year and it is very important to be updated and be relevant. In the year 2022, some of the SEO trends will be brought forward from 2021 while others will pop up depending on the future technology off-late updates from Google. So, just stay ahead of the curve, keep yourself updated with rolling over old SEO strategies and hire the best SEO services so that you face 2022 with a bang!