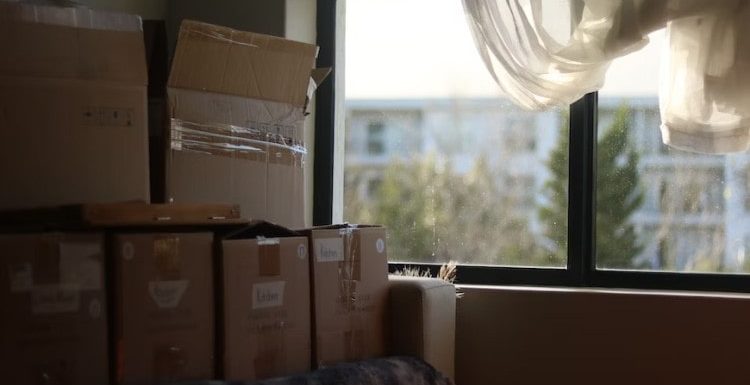 Moving can be a very difficult and anxious process. It can be difficult to consider packing all your possessions, organizing logistics, and seamlessly transferring to your new home. You don't have to take on this challenge by yourself. A number of crucial services available can give you the comfort you require while moving. Let's look at these services to see how they can help you have the easiest and least stressful relocation imaginable.
Professional Packing Services
One of the time- and labor-intensive processes involved in moving is packing. It's simple to overlook how much work is involved in packing your belongings securely and effectively. Here is where hiring a competent packer can save your life. These skilled professionals are adept at packing and can effectively arrange, wrap, and package your stuff. They use high-quality packing supplies and methods to ensure that your belongings are safeguarded throughout shipment. By using expert packers, you can avoid damaging your priceless things while also saving crucial time.
Reliable Moving Companies
Choosing a dependable moving company is crucial to the success of your relocation. A reliable moving company will provide various services catered to your unique requirements. They will have knowledgeable workers that have handled everything from delicate glassware to heavy furnishings. These experts are familiar with the right techniques for loading and securing your belongings, guaranteeing their safe delivery to your new location. To pick the moving company that best suits your needs and budget, it is crucial to conduct research and read reviews about various moving firms.
Secure Storage Solutions
You need a place to temporarily store some of your things during the moving process. This could be because you need more space to sort through your possessions or because there will be some time between moving out of your old home and into your new one. In these circumstances, secure storage facilities are in handy. Due to the advanced security systems installed in these facilities, your possessions will be safe and secure during their stay. These facilities offer adaptable choices to meet your needs, whether you need short- or long-term storage.
Specialty Item Handling
Fine art, antiques, or musical instruments are examples of precious or delicate possessions that require special treatment during the moving process. It cannot be possible to guarantee the security of these priceless possessions using standard packing and transit techniques. Specialty item handling services provide the knowledge and tools required to pack, load, and transport such things with the utmost care. To guard against any potential harm, they use special boxes, padding, and climate control methods. You can relax knowing that your priceless possessions are in good hands with their help.
Pet Transportation Services
Pet relocation can be traumatic for both you and your four-legged friends. When it comes to moving dogs, long distances or foreign relocation might create special obstacles. The safe and comfortable transportation of animals is a specialty of pet transportation services. They take care of all the paperwork, shots, and health examinations needed for the trip. Your pets are transported in cozy and secure environments the entire time. You can concentrate on other parts of the move by giving these experts care for your pets while you worry less about their well-being.
Home Cleaning Services
It is not only good but also necessary to leave your old home clean and presentable once you have packed up and moved out. You can get this chore handled for you by professional home cleaning services. They have the know-how and tools necessary to completely clean every nook and cranny of your old house, leaving it pristine and prepared for the subsequent inhabitants. By delegating this task to cleaning professionals, you can focus on settling into your new house without the extra burden of cleaning the old one.
Car Shipping Services
Driving your automobile to your destination cannot be realistic or viable if you're moving far away or to another country. Services for shipping cars are a practical option. According to the distance and type of vehicle, getting car shipping quotes enables you to plan and set a budget. To guarantee the security of your vehicle during transportation, these businesses employ professional carriers and safe loading procedures. You can rest assured that your automobile will reach your new place without incident if you leave it to a trustworthy car shipping firm.
Conclusion
Moving doesn't have to be a stressful and disorganized process. By considering and employing these crucial services, you can greatly lessen the stress and workload related to moving. Each service is essential to assuring the security and safety of your possessions, whether it be expert packing, reputable movers, safe storage, or specialist item handling. You can focus on the joy of beginning fresh in your new home by taking advantage of additional services like pet transportation and home cleaning that can simplify your move. Make your next relocation an easier and more enjoyable by utilizing these services.