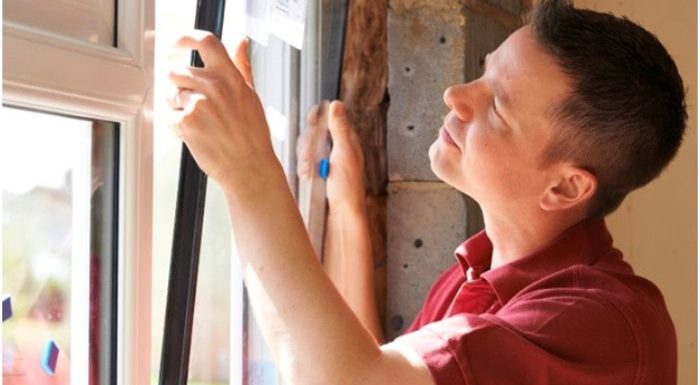 Window replacement is a big investment and you want to make sure that it is done properly. One of the questions you may want to ask when deciding to embark on such a project is if you should do the window replacement all at once or in bits. You also want to know how much it would cost for replacement windows all at once and whether it is the best route to go.
In this article, we answer your questions on whether you should replace all your windows at once and the pros and cons of doing so. Further information about replacement windows can be found at our site at fortworthhomewindowreplacement.com.
Signs You Need to Replace Your Windows
There are many things that could make replacing your windows necessary. Barring any unforeseen circumstances, you may not need to replace your windows for 2-3 decades – depending on the installation and quality of your present windows. The following are some of the signs to look out for to determine if you need to replace your windows.
A damaged window frame around the exterior or interior.
Your windows are leaking
There is a crack in a windowpane
The insulation of your windows is poor
Your windows were not properly installed
You are inspired to change the shape of your window design
There is condensation between the panes
Must you replace all your windows at once?
There are many possibilities when it comes to replacing your windows. You can choose to replace all the windows in your home at once, replace just one, or replace all the windows of a full floor. Choosing to replacement windows and completing one at a time comes with its benefits and downsides. Ultimately, the decision will come down to your preference and your budget.
The pros
Choosing to replace all your windows at once will save you money because a bulk purchase will earn you discounts.
Your life will not have to be disrupted all the time because of installation at different times.
Manufacturers can decide to stop the production of a product after some years. Replacing your windows at once will ensure that all the frames and windows match exactly, without having to worry if you will be able to get the same products later.
The cons
Doing it all at once can be expensive.
A window project will have to be going on in every room, thereby disrupting your life for a while.
Replacing your windows one at a time
While replacing your windows one at a time may seem to save you money, it comes with some downsides that you may want to consider. The following are some of them:
It is inconvenient
Replacing all the windows in your home at once shouldn't take more than two days. Should you choose to do it one at a time, that means the window replacement will have to continue over many days. This can be an inconvenient option because you will likely have to put off some other duties or leave work each time there is a new window to be replaced in your home. So, unless you are always at home with nothing taking your time, replacing all the windows at once may be the best option for you.
Missing out
One of the reasons many homeowners decide to replace their windows is energy efficiency. This can be difficult to achieve if you do have all your windows replaced at once. Even if the new window is energy efficient, you won't be able to get its benefit until you replace all the windows, which could take some time.
It is more costly
Most window installation companies offer discounts when replacing all your windows at once. This means that when you calculate the amount you will be paying per window, you will realize that it is far lower than choosing to stretch the window replacement over many months. While the discount you get may not be obvious to you initially, you will save a lot of money in the long run.
Some windows will wear out sooner than others
One of the implications of not replacing all your windows at once is that over time, windows throughout your home can begin to wear out unevenly. What this means is that fifteen years down the line, you will start noticing that some windows are still new and some others look really old, thereby losing the curb appeal it was meant to give.
Which windows should you replace first?
The cost of replacing all your windows at once is huge and you may still want to consider breaking the project over a long period of time. Doing this is not a bad idea, as long as you plan to replace as many as 5-8 windows at a time. And the good thing is that most companies will be willing to offer some discounts to save you money.
So, it is ok to replace just a few windows at a time till the whole replacement project is completed. The question remains: which of the windows should I start with?
To decide which window to replace, security and safety should always be the major priority. A broken glass or a window that does not function should be fixed as soon as possible.
Your next priority should be windows that have some defects. These defects may manifest in the form of rot, warping, or structural damage, and they can fail over time. Not until all these have been addressed should you focus on replacing your windows for aesthetics and efficiency.
Average cost of window replacement
According to Home Advisor, Windows, including the glass and frames, run an average of $100 to $650. In addition to material, you'll spend another $100 to $300 in labor. Prices range anywhere from $50 to $2,000 or more depending on several factors including the window type, material, size, and energy efficiency.
Conclusion
Window replacement can cost a lot of money depending on the number of windows you want to replace. If you are wondering whether you should replace all your windows at once or do them one at a time, the answer will largely depend on your budget. However, there are many benefits to replacing them at once.
You should speak with a window installation company to give you better direction on which option is best for you.