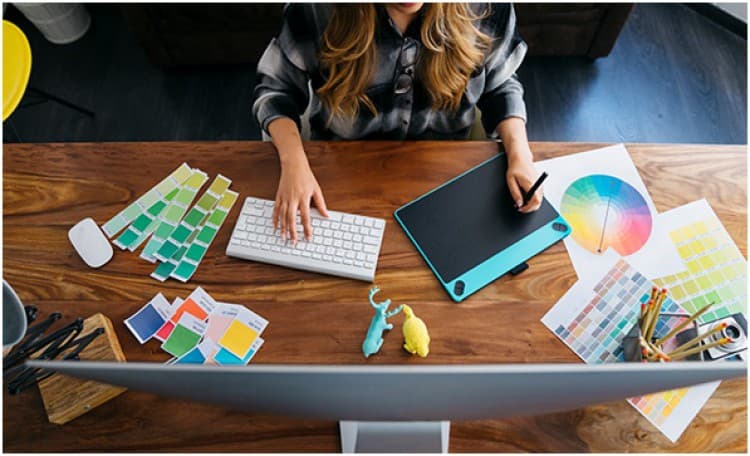 Working while studying in college looks tough but there are numerous side-gigs available to work flexibly from home and make extra income. They are easy because you don't require additional training to get hired. Most importantly, you can also decide when you want to work. Here are five side gigs for students on work-at-home schedule to boost the earnings.
Online Tutoring
There are many online tutoring sites where you can register according to your expertise and start teaching. Youenjoy teaching kids and at the same time, you can make extra money from the comfort of your home. So, get started with companies for online tutoring such as TutorMe, TutorVista, QKids, SayABC, etc. Even if you don't have the right expertise for the teaching you can apply online as there are some subjects such as English which you can teach easily. It requires simple conversational skills to teach foreign kids.
How to get started?
Make your teaching videos or teach live through the online portal such as Tutor.com and Wyzant. You can also sell your videos to Udemy, Skillshare, or to your own site.
Freelance Writer
If you're a passionate writer, this side-gig will be the thing for you. There are hundreds of jobs posted on freelance writing portals every day. You can give the head start to your writing profession and have some extra income. In fact, you can take the aid from Florida essay for your writing work, it's a great place to start. In addition to this, the gig will enhance your writing skills and also boost your profession and Resume. The best thing is you will get paid for writing any content on the web and you can set your own rates.
How to get started?
You can apply to freelance writing jobs at peopleperhour, Upwork, Fiverr and Freelancer and many more.
Social Media Manager
A Social Media Manager or Consultant is responsible for managing different social media accounts. For this gig, you should know how to optimize the different social media platforms and build a strong follower base for a brand.  Your daily responsibilities will be to create the optimize content for social media posting knowing the current trends of the industry. You should create relevant topics to reach the target audience and cultivate leads and sales.
How to get started?
You could post the job on different online platforms. The best way to get connected with clients is social media sites such as Twitter, LinkedIn or Facebook. Additionally, you can find the gigs for this role on Upwork, Freelancer and Fiverr.
Tech Support
You can provide technical support in a flexible way as it is often more specialized. Many small businesses need help for fixing technical issues periodically. Therefore, you can work when needed. As a freelance tech supporter, you may need to fix technical errors for a company or individuals. You can earn great money if you're have decent technical skills. The best thing is as a student you can build strong skills while working and at the same time you can add the forte to your Resume.
How to get started?
Upwork, Freelancer, Fiverr are good sites to start.
Blogging
Blogging is an effective side gig to earn money but you need to be a creative thinker and persistent writer. You have to combine all the angles for making money. Try to provide the engaging content and you'll successfully get the community of readers. In fact, you will get a lot of subscribers to whom you can target repeatedly to maintain your page views and hence the income coming from it. So, this will help to improve the revenue from Blogging.
How to get started?
Register a domain on the service provider such as Godaddy, Milesweb, etc. You will also get the hosting plans from there and then just start writing.
These are some of the effective side-gigs for students to earn while studying.