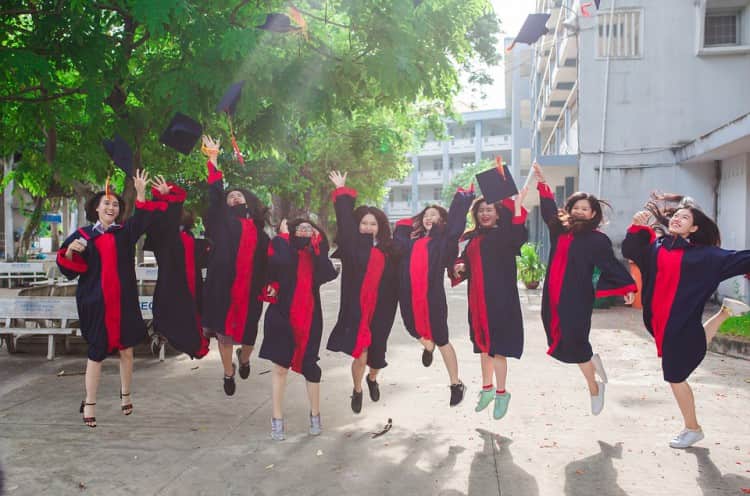 Parents have an important role in shaping their children's future. As parents, you want to provide only the best when it comes to their education. And now that your child is taking the next step (the College Life), sending them to the best university is something to put in consideration. And speaking of the best universities, if you consider enrolling your child to London universities, then you must look no further because you have found the top reasons to study in London or should I say the best city on the planet.
Studying in London has several pros and the most absolute and obvious one is that your child will be living in London and it's virtually everybody's dream! Even before, many people from different nations were already looking up to this place, not only the city but the entire nation of the UK. That's why it's called the famous "Great Britain". Simply because it's a country of unbeatable culture.
Only that London is not a cheap place. But it doesn't mean you have to be rich to survive in the most expensive city. Students just have to watch out for their spending habits to avoid getting broke.
London is the world's No. 1 International Student City.
It is no surprise that London has the highest rate of international students from around the world. The city boasts for being the home of more or less 100,000 international students from different nations each year. That's why there is an incredible diversity of people awaiting your child. He or she can meet new friends with different races and learn different languages and cultures.
It has more than 45 universities to choose from.
To serve a large number of student populations, London provides more than 45 universities to choose from, including the London School of Economics and Political Science which has been the city's top university since 2013 according to Times Higher Education's Top 40. And when it comes to courses, choosing won't be a problem because London holds an immense choice of 30,000 courses from Accountancy to Zoology.
It is the center for academic excellence.
Your child will find it testing to study in London given that the city only caters to professionals. Unlike smaller centers that admit students by discounts and other student-focused events. It is no surprise that most of the Nobel Prize winners were those who studied or worked in London universities. This element makes the city a great place to make professional connections.
It is the home of groundbreaking achievements.
Being the center for academic excellence paves the way to several groundbreaking achievements in history. Remember the discoveries of DNA, fingerprints, and penicillin? All these discoveries that helped shape modern life were discovered by current and past students from London universities.
It offers outstanding academic support.
London provides 120 different libraries and over 1000 museums and galleries across the city, offering exceptional academic support and facilities to all students. This includes the famous British Library that holds up to 150 million books with 3 million new items that are added to its shelves each year. Whereas students can enjoy free access to some museums and galleries.
There are lots of job opportunities.
Although Britain has been through some economic struggles in the past recent years, it still managed to be one of the financial capitals in the world. The country's financial stability paves the way to greater job opportunities and professional growth. During the course of study, your children may enter an internship to companies related to their field. And once they graduate, a London degree is highly recognized around the world so whatever field they take, they'll have a better chance of earning higher salaries.
So many places to visit and have fun
As students, they also need time to unwind and have fun. Of course, London doesn't only serve as an academic center for professionals but also provide endless opportunities for recreational activities. These include over 100 cinemas, 7000 bars and pubs, 5000 restaurants, and 100 theme parks, (Study London Official University Guide).
And when it comes to transportation, students have several options. Since London is a cycling city, biking is an efficient way to stroll around and save money from fares. Student car rental and minibus hire discounts are also popular in the city. Plus, reaching distant places won't really take so long with the city's fast tube system that includes 270 train stations, connecting almost every other city in the UK.