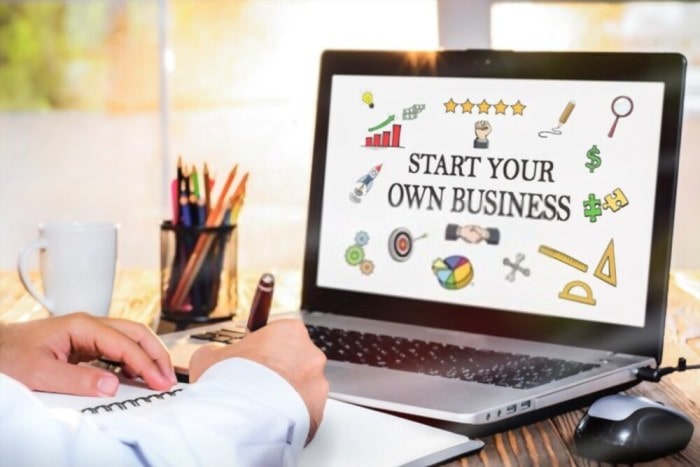 You're starting your own business and you need advice. Harnessing your entrepreneurial skills may seem like a daunting task, but it shouldn't have to be. Thankfully, with the right outlook, the right strategy, and the right set of ideas, you can accomplish what you need to do.
Often, one of the hardest things about starting a business is that your starting capital won't immediately earn returns. With a small business, you will have to start slowly and the process may be painstaking. At the beginning, mistakes are inevitable and you will have to troubleshoot everything. What's more, there is no such thing as a perfect formula or a one-size-fits-all business plan.
There are, however, several standards you must keep in mind which can become the foundations for your business. Whether you're a beginner, bootstrapper, or someone with an intensely busy schedule, you can rely on low-investment business ideas to achieve your goals. At the same time, save yourself from debt by simultaneously taking risks and being level-headed about your decisions.
Here are several tips you can follow to help you kickstart your company.
6 Tips to Get You Started with A Small Business
Create your initial business plan
Before tending to the logistics of your business, you must first envision the bigger picture: imagine how and what you want it to be. You don't have to create a detailed, 10-page business plan, but it would definitely help to craft an initial business plan with all the pertinent information. 
An elaborate business plan is needed only when a client is seeking investors. The best thing you can do is start out with your initial ideas first and see what works from there. This can help you save on costs and energy. Remember to define your vision, mission, objectives, and basic strategies, and then carry out an action plan.
Determine your budget
For your budget, you will have to think of your company's burn rate, which is the amount of cash you're spending in just a month. If you're still unsure if you're investing in the right ideas, take a step back and reassess your budget. Be realistic over where you're allocating your money especially if you're self-funding. An extra 20 percent tack on incidentals is enough to help you cover your burn rate. Remember to have a budget reserve in case of emergency expenses.
File your paperwork and decide on a legal entity
Depending on your location, filing paperwork can cost a lot of money. You will need to file paperwork for several licenses such as city/municipal licensing, state incorporation, and business entity recognition. Do your research and find out the filing fees for your area. 
With a small business, it will be wise to start out as a sole proprietor because it means less paperwork and expenses. However, acting as sole proprietor will put you at personal risk because you are personally liable for all debts and actions of the company. Discuss with an attorney or a local professional which decision would be better for the company in terms of short- and long-term perspectives.
Keep your personal funds separate from the company's funds
Whichever business entity you decide for the company, avoid mixing your personal finances with the company's. Instead, you need to open a business checking account with a local bank, file paperwork, complete your sole proprietorship filing information, and add an initial deposit to get set up. Make sure to organize your finances properly.
Set up your company's website/social media presence and grow an audience
To promote your brand and attract clients, you must set up a website for your company and secure a URL. Setting up a website will help build brand reputation and allow you to speak about your business to people on the internet. Don't be afraid to spice up your content marketing and think out of the box! You can even capture attention by growing a following through your website. Upload videos on YouTube, curate an Instagram feed, or post an advertisement on Facebook to drive traffic. The more resourceful you get, the more clients you'll attract.
Create digital products or courses, or set up your own brand merchandise
Depending on the type of your business, you can actually provide extra services to customers. For instance, you can create digital courses or distribute free ebook subscriptions about your niche. If your company has a specialty, it can be turned into a special source of income. Likewise, if you're selling products, you can enhance your own brand through personalized merchandise and even sell products like t-shirts, posters, or prints. 
If this helped in any way, you can pay it forward by sharing what you've learned to fellow entrepreneurs! Becoming a mentor to others can help strengthen connections and build steady business networks. Good luck on growing your business and never be afraid to fail.