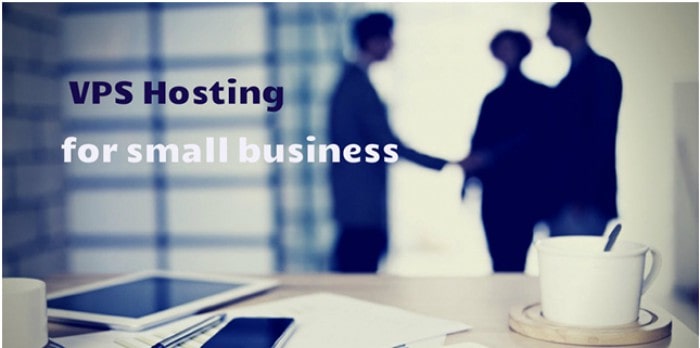 Hosting is the buzzword these days for all the micro, small or medium sized industries who want to gain some foundation for their business among the plethora of websites. With so many hosting services to procure like wordpress, Dedicated or shared hosting and with their respective native benefits, business owners are highly confused what to choose that would be highly suitable as per their business framework. Startups or small-sized business owners have to look for a pocket-friendly solution as well,so as to derive higher benefits within a limited budget. And thus, the trend of hosting has taken a different route with all the smaller businesses who seem to select VPS hosting for its enormous advantages.
Before moving further on this discussion, let us learn what a VPS Hosting is?
VPS or Virtual Private Server is a type of hosting service which appears to be like a dedicated hosting but within a shared hosting environment. This virtualized machine that runs the software and shares the same physical environment like others actually caters to the needs of a business individually.
How does VPS Hosting work?
For a VPS Hosting, a powerful server or a physical machine is split up into several virtual parts and the server software of a particular business is installed on them that makes each unit to function independently wherein no software application interferes with the other. VPS Hosting is on high demand because of its affordability and accessibility to share more resources than that was possible before. The server has its own operating system with independent resources like CPU, RAM, bandwidth, disk space etc. and the user-gets the complete root access just like a dedicated server provides. But, in a technical sense, the user will be sharing its CPU and other resources on the same physical machine with others.
Why VPS Hosting seems to be a favourite among today's small business owners?
VPS Hosting provides numerous advantages that are in favour of supporting ones' business to the fullest. Have a look at some of those benefits in detail.
Ownership on a lower price:Previously, with a shared or dedicated hosting service, businesses had to face a lot of hassles to work with their servers. Like for a dedicated hosting it becomes difficult to maintain an entire server on their own but with VPS hosting, the user just had to pay for the amount of server he is utilizing. The user need not to worry about the overhead charges that he has to spend on maintenance or support of the server. Thus, in a nutshell you get to have a dedicated server on a reduced cost.
Higher Security: With a shared hosting, security was one of the prime concerns for all the businesses. But, with the introduction of VPS hosting, security is no more a problem. The website and data gets hostedwithin secure walls with no interference from other servers. Thus, the security is just like dedicated hosting on reduced price. The server owner doesn't have to worry about server crash and moreover the data resides in different data centres under a secured condition.
Control &Resource accessibility: When your server gets installed on a VPS server you get to have individual access to each and every resource and can even restart your system without causing any downtime for others. You have a dedicated amount of resources at your disposal like RAM, bandwidth that unlike shared hosting you need not to accommodate with others. You get to have a total control of your space wherein you can upload or install any software applications without any complaint from your host.
Easy Scalability: The business owners used to be apprehensive of scaling their server needs when using shared hosting services but with the advent of VPS, the businesses get free reign to scale dynamically as per the demands of the business and traffic growth on the website. This goes another way if your business is seeing a downturn.
Portability: This is one of the major issues with physical servers when you have to migrate the application to another server. VPS hosting has solved this problem as well. With your service provider, you may easily shift your application as server images to another one when you need an upgrade or downgrade of your system.
Performance: The performance of the server is not much affected by the use of VPS where you are using the same physical server. The page load is properly optimized even if you are using CPU, memory, storage on that same server.
Higher Availability: VPS presents the advantage of using more physical servers, if required for their scaling business due to its high availability than other dedicated servers that will provide your more number of servers but at a higher price. With VPS you get to enjoy a 100% up time of your business.