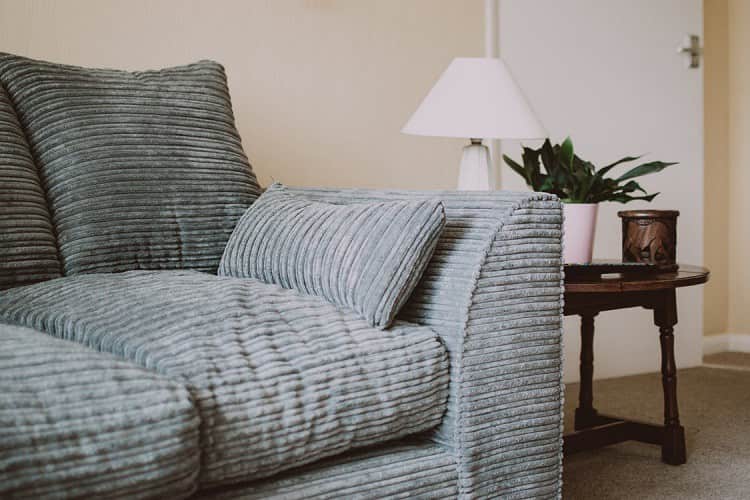 With spring just around the corner, it's helpful to see what's popular and trendy when it comes to interior design. Some trends are evergreen and stay popular forever, while others show up for a brief period and vanish before you know it. Choosing from dozens of different styles and figuring what you like can be rather difficult, so here is a list of the best interior design trends for the spring:
Maximalism over minimalism
Over the last couple of years, minimalist design was dominant as the number one trend in the world of interior design. Its neutral colors and textures have been a fan favorite for a long time. However, maximalism is slowly claiming its place this year. While the minimalist approach leans towards "less is more", maximalism does the complete opposite. By introducing vibrant colors, rich and bold textures and patterns, it presents the best way to showcase your creativity and personality. However, maximalism brings a couple of potential threats. With the addition of many new accessories at once, you are in danger of overstuffing your space, thus ultimately making it look kitschy. That's why it is important carefully planning your shift to maximalism and gradually adding new items.
Plants and greenery
One trend that will maintain its last year's popularity is the use of plants and greenery as a decorating element. Besides their calming effect, they stand as a reminder of a connection between humans and nature. One might say they represent a return to nature from a hectic, technology-driven world. Experts recommend going as big as you can with plants or their related accessories. That means using massive indoor plants to accentuate the rest of the furniture. However, it is up to preference. Even smaller pieces can tastefully complement your furniture, thus making your space look richer.
Wallpapers
Although they've seemed to be out of favor for quite some time, in 2018 wallpapers experienced some sort of a revival. And it seems they aren't going away this spring, either. Depending on what your preference is, you might opt for some subtle tones and textures, or some intense ones. But in the spirit of maximalism, bold wallpaper with floral, geometric or tropical prints will be a hit this upcoming spring. There's one thing to have in mind, though, if you plan to rejuvenate your walls. Wallpaper removal and installation is not an easy task. If you're not sure whether you have the right skills to do it yourself, hire a professional. That way you won't end up with shabby looking walls.
Custom furniture
The best thing about buying custom furniture is not having to compromise. By having it built, you maintain control over all aspects, such as size, style or decorations. Sometimes you'll find a piece of furniture you like, but it doesn't fit well into your desired place. Other times you'll want to have something that truly complements your existing furniture setup, but you cannot find it on the market. Even though it seems much more expensive than buying mass-produced furniture, it doesn't have to be that way. There are a lot of furniture manufacturers who let you pick the design, fabric or patterns. By deciding on those details yourself, you'll have the feeling you own something no one else does. If you can not afford completely rebuilding your existing furniture, try ordering just one item. Having at least a single piece of custom furniture could really add that personal detail which will make that space shout your name out loud.
Statement ceilings
These have made a major and unexpected comeback this year. Actually, they haven't been popular since the 1940s, when they were being used to emphasize luxury and wealth. Although statement walls have been around for a while, experts expect ceilings to make a boom this spring. What's great about them is that you have a bunch of possibilities to choose from. You might want to try painting them with dramatic and vibrant colors or using wallpaper with unusual and memorable patterns. Whichever you pick, accentuated ceilings will definitely make your room considerably more impressive.
Bold colors
Bolder colors have been fashionable for a while now, and it seems this trend will keep on going. In fact, designers predict those colors, such as royal blue or burnt orange, will be even more popular as time goes by. Still, using only those colors might be slightly overwhelming to the viewer's eye. That's why it is important to strike a balance by using neutral colors like white or gray along with strong ones. To make the place even more colorful, it's important to bring in some accent colors which compliment your primary choice.
Spring might just be the best time to start thinking about changing things a bit when it comes to your interior decoration. Even though there are numerous trends that appear and disappear every year or season, it is up to you to make an informed choice. Nevertheless, you can let your emotions guide you through. It doesn't matter if something is cool or trendy. If it doesn't elicit a passionate response from you, then it's not the right fit.