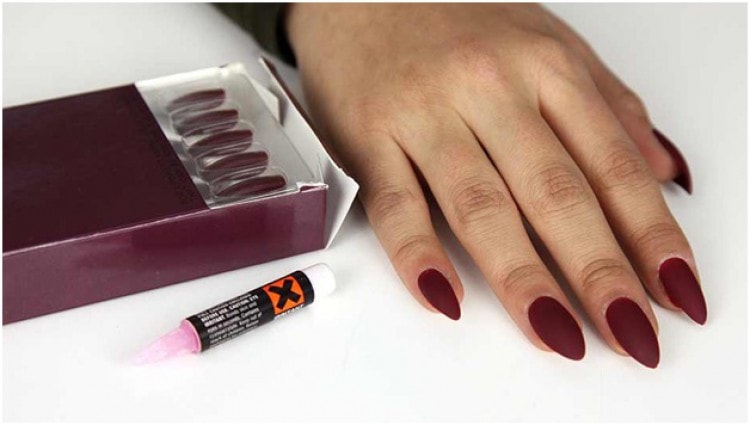 In today's busy life, managing your work and home is the toughest job. Women have the gift to do this job with ease and perfection. Women take efforts to style their nails and enhance their beauty. Managing your work and salon visits is easy for women, but the same becomes a challenge once you turn into a mother.
For busy moms, it's difficult to take time for pampering themselves. As much as we love to get our nails salon styled, running after your little ones, makes it next to impossible. The main problem faced by busy moms is the chipped nails.
Even if you go for the salon treatments, your busy schedule makes it difficult to extend the wear time of your nail paint. To solve this issue, the perfect gift that all moms need is in the form of Static Nails. Static Nails is the blessing in disguise for all the busy moms.
Why Should You Go for Static Nails?
When you are busy, it's difficult to take time to get your manicure done in salons. With Static nails (Award winning brand), you can get your manicure done at the comforts of your home. They provide you with the unique range of press on nails that will give your hands a perfect look for any type of occasion.
Moreover, their liquid nail lacquer consists of organic elements like coconut oil, balm mint and primrose. With them, you get the reusable pop on nails that come with no damage, no dry time and require minimum efforts. Their products will give you classy nails at half of the salon cost.
Products that are a Life Savior for Busy Moms
Press On Nails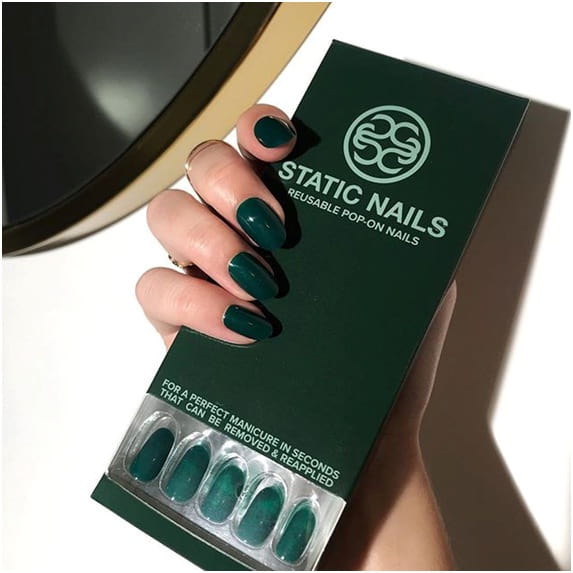 Managing your nails when you have to do all sorts of housework is hopeless. Even after completing your house job, you are left tired to even think about getting your nails done. For all the busy moms out there, press on nails is the knight in shining armour for your nails. You can wear them even while doing your dishes and other household chores.
You only have to put them on, to get the perfect shaped nails in no time. With them, you have to select the length and shape that you want. You can either go with round, stiletto and coffin shapes nails. As far as the length is concerned press on nails, come in two lengths medium and large. Make sure you know about their proper application:
The first step is to select the right shape and length.
Ensure your nails are clean.
With the help of non-damaging glue apply them to your nails
Within a few seconds, you will get the nails you always wanted.
Liquid Nail Lacquer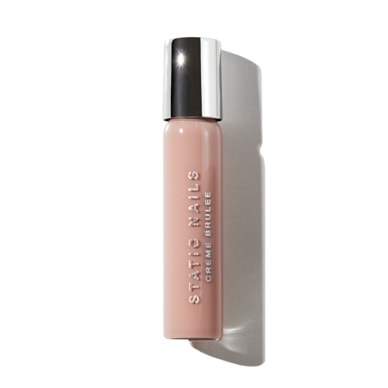 To make your hands pretty and attractive, all you need is Liquid Nail Lacquer. It's important to know that regular nail paint is different from Liquid nail lacquer. They give you the consistent finish that normal nail paints can never give. With them, you can extend the wear time of your nail paint. They don't dry easily and leave you with smooth and glossy nails.
The best thing about them is that they are free from toxins, which are harmful to you. They can be easily applied on your press on nails, to give them a gorgeous look. Liquid nail Lacquer comes in different shades like:
Nude Love: For all the moms, the nude shade is the favorite color choice. It gives your nail a sophisticated and stunning look. In the nude shades, there are many options like Perfect nude palette and nude peach shade.
Bold and saucy: Who said moms can't rock the bold and saucy look? If you want that edgy look, opt for liquid nail lacquer in dark palette. It consists of nail paints in bold shades like red, green and blue.
Pastel: Your hands look the best with pastel shades. With them, you can never go overboard with colors.
The Top Coat is What You Need
One problem which all women face is the chipping of nails. With the help of a top coat, you no longer will have to face this problem. If you want to give a glossy shine to your matt nail paint, then top coat is what you need. It not only adds the extra shine but makes your nail healthy and well nourished. It also extends the wear time of your nail paint.
Non-Damaging Glue
Press on nails are incomplete without non-damaging glue. It provides a stronghold for your press on nails and leaves no residue on your nails. You only have to make sure, that you remove it properly to ensure there is no damage.
Moms have the most stressful job to do. To make their life easy and to add a little glamour to it, Static Nails is there. With their press on nails, all busy moms will get the best manicure in a few seconds.