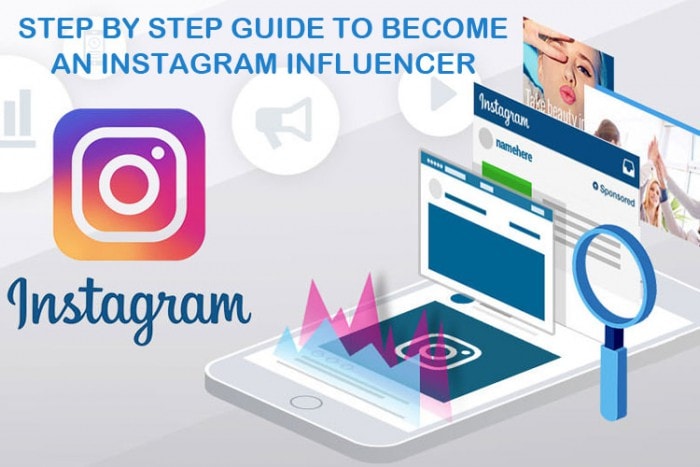 What things come into your mind first, when you think to become an Instagram influencer? We are not discussing thousands followers for your Instagram account, but we are talking about a great number. To big impact on followers on Instagram, you should post your content.  If you want to change your way and encourage your audience, you can come back. Here, we are going to explain some important tips to become an Instagram Influencer.
What do you mean by Instagram Influencer?
Before becoming an Instagram Influencer, let us understand what does Instagram influencer mean? Instagram influencers are known as content creators on Instagram, who create communities on a particular topic. Being a rich and powerful platform, you need to publish dynamic content for better performance. Instagram Influencers with pretty photos and videos can get more followers, but those with real photos and important and honest information have been appreciated by their followers.
How to Become an Instagram Influencer?
If you think how to become an Instagram influencer, here are some important tips and tricks to guide you to become an Instagram influencer.
1-    Choose  A Niche
Firstly, you must pick up a niche and you are very enthusiastic about. It must be something special that matches with your personality and makes you feel comfortable. You must have fundamental knowledge on that topic and eagerness to look into deeply. On the social media platform, you cannot speak falsely because your true personality will appear. So, you should be careful about it. You should not follow a trending niche. You should focus only on your interests.
2-Create Your HashTags
Before becoming an Instagram influencer, it is very important to understand the value of #hashtags. Instagram gives a lot of importance to hashtags as they create your posts searchable. You must keep your audience in the mind and choose the trending hashtags in your niche while publishing the content.  You should use three to five hashtags on a regular basis and coordinate phrases, famous words in your niche and make something readable.
3-Sharpen up Your Unique Bio
Talking about the bio of your profile, it is very necessary to have a good impact on your followers. It must be influencing and attractive. It shows that your account stands for. Always remember that it is like a welcome note to your life party, therefore think it carefully twice and create an engaging and noteworthy bio. To become a successful Instagram influencer, your bio must depict your profile briefly.
4- Post Engaging Content
Reliability is the most important aspect of becoming an Instagram influencer. Quality, unique and original content get more exposure over the Internet.  Always remember that you should post content on your profile at a fixed time. Your all followers wait for your regular posting time. You can inform them about all emerging trends, news and other things at certain time. You can make the best use of Instagram Stories and update them about what's happening in the world for better interaction.
There are many advanced tools to check out the Instagram analytics of your page and determine the correct time of the day to publish specific content. If you can do all these things, no one can stop you from becoming a regular Instagram influencer.
5- Interact with Followers-
You have a lot of ideas to set up everything properly. A couple of regular postings with eye-catching photos and graphics along with them, a message communicating your brand and sufficient likes and comments from followers can increase your interaction with followers. To be an Instagram influencer, pick up your mobile and begin to interact on your Instagram account. They feel that they are talking to a person and not publishing the content on a picture or wall.
6- Join a Social Media Network
You have three options to earn money in three ways by using your posts, or you might get free products.  If you have an online e-commerce store or boutique and obviously the brand you noticed smartly via your hashtags and reached you as soon as possible. Or you can join a social media network that gives you the chances to become a member of this group.
7- Use Instagram Stories
Instagram Stories are the hitting topics to become an Instagram influencer. Nearly 200 million + users use Instagram stories to increase follower base. You should use bandwagon to improve your follower base. They are discoverable by non-followers via your #hashtags, stories, and locations. To become an influencer Instagram, you must have more than 10,000 followers and add a link in the stories section with a "Swipe up" button.
8-Apply a Business Account–
Getting a business account on Instagram is a very important thing to become an Instagram influencer. You can observe insights to regular postings along with better engagement and time of maximum engagement and follower demographics. Follower demographics would assist in building brand association pitching. You can run Ads on Instagram to obtain extra engagement.
Conclusion-
Instagram is one of the most popular social media platforms, which is known as photo and video-sharing networking site. It has nearly 800 million active monthly users. It indicates that all of the users that brands try to target are majorly available on Instagram. With the help of above-explained tips and tricks, you can become an Instagram influencer. These tips are very helpful for becoming an Instagram influencer.