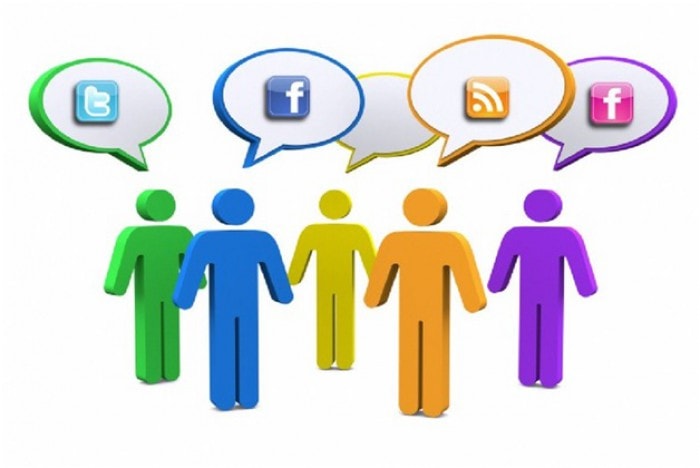 Have you ever thought that why are social media and social media marketing considered to be imperative for your business brand? Let's just keep it simple, you need social media to be visible to the people using the internet. It doesn't matter whether you are an owner of a small business venture or a corporate company, social media plays an essential part in your social media marketing strategy.
Do you want to increase your business online presence among different brands, boost traffic, and generate more leads? You need to list your business on social media platforms and opt for the best SMM strategies. Keep in mind that there are more than 3 billion people who use social media sites each month.
Most of the people avoid getting into the hassle of SMM until they think that their business brand is ready for social media. By ready, we refer to be complete or perfectly pitched. To be honest, there is no instrument or a tool that can tell you whether your business brand is ready for social media. All you need to have in mind is that you'll be consistent in making changes when you think that you are not getting the desired results. Along with the changes, you should constantly keep updating the content to grab the attention of potential customers.
NOTE: You will not be able to get results over the night. SEO and SMM is a long, slow but a definite process.
Are you a happy owner of a business brand but have not invested in social media up till now? We have compiled a list of some prime reasons as to why uploading your business brand online is a wise move. Keep reading until the end of this post to learn more.
Grow More with Less Markup Cost
Marketing your business brand can add a lot of costs, and frankly speaking, most of the companies can't afford to run huge marketing campaigns. When it comes to social media marketing, you get value for each dollar that you have spent. Size and the budget of your business doesn't matter, your business has the probable feature to reach out to the potential consumers and milestones through ads, blogs, and video content on popular social media sites.
Prior to building a marketing campaign for your brand, you should have a clear idea to whom you are trying to reach and what are the milestones that you desire to achieve. This will keep you apart from wasting money on useless techniques.
Provide Customer Service
With technology on the rise, social media sites have broken down the barricades between the companies and the consumers. Nowadays, instead of calling customer care or support line, most of the people turn to the most popular social media sites in order to solve conflicts or to find information.
If you choose to upload your business brand on the internet, you ought to develop your reputation as one of the top caring brands that respond fast and offer customer support through social media platforms as well.
Below are some of the most basic things that you might need to include:
Develop a system that tracks customer queries.
Reply fast to the questions of your customers.
Go the extra mile in providing information.
Listen to criticism and make the customers feel heard.
Create Awareness
Well, if people do not know about your business, do you think that they will ever become your customers? Of course not! This is where social media comes to help. Such platforms aid in boosting your visibility among the people who browse the internet. Along with that, they let you reach a wide pool of people.
Don't worry, creating an account on social media sites is free, so, you actually have to invest nothing.
Do you want local people to discover your services or products? Keep your SMM strategy specific and don't lose hope. Investing time in social media is like sowing a seed, it takes a lot of time until you can reap the fruits.
Communicate Authority
In today's era, customers are more concerned and judicious about which business they ought to buy services and products. Prior to making a final decision, they will research different social media sites.
Will they find poor content and is a poorly optimized website or will they have a page that has ample useful information, this is solely dependent upon you. Setting up a robust social media profile that you should update frequently with the right content will no doubt build your business brand's authority. Apart from increasing the brand's authority, it will ensure that you get to make a positive first impression. This will help in showing that your business brand is trustworthy and sociably available.
Shows Authenticity
Now, customers aren't much interested in buying from companies that upload dry, bland, corporate-style posts.
Rather, you need to let your business brand's nature shine through in all that you share via the social media platform. What does your business brand voice sounds like? How can it speak to what your identity is?
Work on getting your tone perfectly, regardless of whether it's easygoing and clever or formal and well disposed of. Be consistent with what your identity is, not who you figure you ought to be. Customers need to see genuine individuals behind their social profiles. You need to show them.
Enhances Engagement
Social media channels develop, continually discharging new features, and this quickly changing condition can be scary for some owners of businesses.
Remember, if you need to save time for focusing on your core business values and services, its better then you should hire the social media management agency.
In any case: you don't need to do everything. Play with better techniques to connect with your group of spectators, and give yourself consent to learn as you go. At some point, you could post a progression of stories to give clients an off the page tour through your office. The following, you could have a snappy Q&A session through live video streaming. After some time, you'll show signs of improved thoughts of your devotees' inclination.