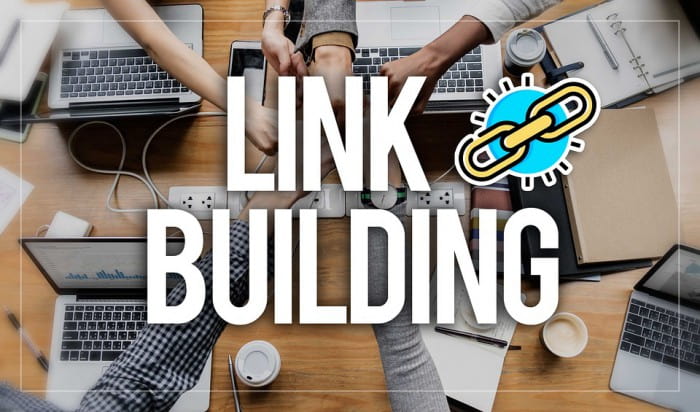 SEO Link Building is the process of making other websites link back to your website. In other words, external websites need to place your website's backlinks on their pages. This helps in driving referral traffic, increasing metrics and improving opportunities for lead generation and sales conversions.
According to SEO experts, Link Building is the most critical component of a SEO strategy. This means that securing backlinks remains one of the top most KPIs of any SEO services.
SEO Link Building is a highly dynamic and ever evolving domain. What is considered as a best practice today might become irrelevant tomorrow. Hence, it is important to keep oneself updated with the latest from the world of SEO.
In this article, we will look at the meaning and definition of SEO Link Building. We will also look at why link building is at the foundation of every digital marketing success story.
SEO Link Building: Meaning and Definition
SEO stands for Search Engine Optimization. It is the process of making your website and its content more accessible to search engines and users. Search engines like Google have a set of criteria that defines which website provides the most appropriate information to users.
Link Building is a process of making your website stand tall when it comes to credibility. In other words, link building for Google is a positive reinforcement of the quality of your website. You can also think of backlinks as a form of recommendation from a foreign website for your site.
The more recommendations (backlinks) you have, the better your website is to Google. SEO Link Building is one of the toughest aspects of digital marketing. Even though there are many techniques for doing SEO Link Building, most experts try to pursue a natural link building strategy.
Links are important directions for search engines as they help with discovery and ranking. When crawlers from different search engines crawl and index content, they come across your link on some other website.
This helps search engines understand the relevancy of a particular piece of content, the flow of traffic and the credibility of both-
The site hosting your link, and
The quality of the content linking back to your page.
Link Building and Google: The Rights and the Wrongs
Google counts backlinks as one of its top three ranking factors, in addition to quality content and mobile optimization. In the past few years, SEO Link Building has become a problematic issue. I have already stated that Google wants webmasters to build natural and organic links.
This can be done by prioritizing the quality of content over everything else. In other words, if your content is extraordinary, everyone would want to link to your website (value addition for the users of a website).
However, while industry authority sites can do this at will, new sites often lag behind because of the resources involved at creating backlinks. Not to mention, the time involved to pursue a natural link building strategy.
Due to this, manipulative and wrong practices by webmasters made sites rank quickly. In 2012, Google introduced 'No-Follow Links'. They did this to give webmasters the choice of not passing SEO juice to sites, which suffered from low credibility. These manipulative practices are referred to as 'Black Hat' or 'Grey Hat'. They fall outside the ambit of Google's stringent quality guidelines.
Directory placements, Private Blog Networks (PBNs) and buying and selling of links is being severely penalised by Google. From loss of rankings to complete de-indexing, Google is pursuing a no-nonsense policy of eliminating such websites from its ecosystem.
Advantages of SEO Link Building
Most SEO Services agencies mistake link building just as a mechanism for climbing the search rankings. While this is correct, it would be impossible to ignore the other significant advantages of link building.
Increase in Referral Traffic from Host site-
One of the primary purposes of link building is to attract traffic to another website. This is why strategies like Guest Posting and Blogger Outreach aim to redirect traffic from an authority site. Website traffic lies at the foundation of any digital marketing performance tracking sheet.
Traffic is directly proportional to the health of your website. If your website sees a huge volume of traffic, you can be rest assured that all the other markers will improve. Natural link building aims to place high quality content on an industry authority site to attract the site's traffic.
Effective Lead Generation and Sales Conversions-
Industry authority bloggers of repute enjoy huge influence and following in the niche, which they command. With millions of followers, a strategically executed link building strategy can help drive targeted leads to your brand's Landing Pages.
Think of how cell phone companies work with review sites, gadget vloggers and influencers. Whenever they share a product's review, a link takes users directly to the brand's buying page. This not only helps place backlinks, but also contributes directly to sales and leads.
Improves Site Metrics and Health-
In order to understand the performance of a website, there are several markers, which SEOs take recourse to. While Google Search Console continues to the base, tools like Moz, Ahrefs and SEMRush also offer a lot of information on a website's health.
Domain Authority (DA), Domain Ratings (DR), Alexa Rank and others are critical markers for websites. The better the metrics, the better the health and well-being of your website. When it comes to monetizing your website, advertisers will see these markers and quite their rates accordingly.
Conclusion
SEO Link Building is one of the most important components of SEO. In order to optimise the performance of your website, you will need to build backlinks. There is absolutely no alternative to that. Until Google changes its ranking schemes, link building will continue to enjoy its prominence.
Do let me know what you thought about the article in the comments section below. If you wish to add value to the proposition, feel free to do so.