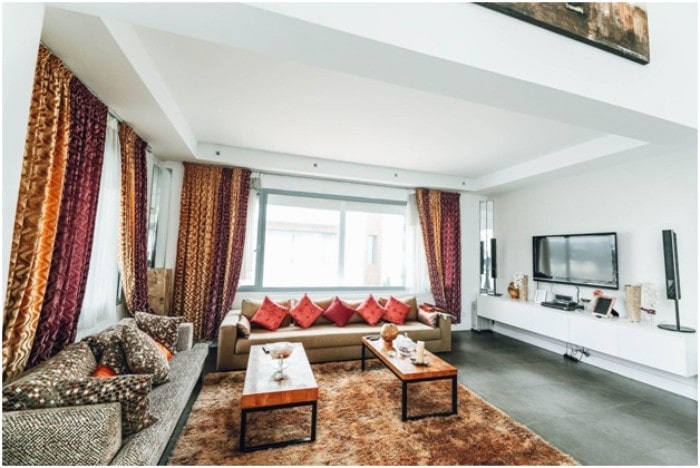 Your living room isn't just an area where you lounge and have your nap or siesta time.
Beyond that, your living room is a place where you and your family gather around, create happy moments, build and strengthen your bond with one another, and an area where you accommodate and delight your guests.
That's why living rooms are supposed to be as neat, as cosy, and as welcoming as much as possible all the time.
If your living room is more like a haunted space in your home and doesn't look accommodating anymore, then you better do something about it right away.
Revamp and redecorate your living room with these 5 of the easiest steps to turn an old-looking living area to a newly-furnished and totally good-looking one.
Search no further and get along with the next few pages to find out.
1. Get rid of the old chairs and cushions
One of the first things you would want to do is to get rid of the old chairs and cushions that's been lingering in your living room for ages.
Upgrade your living room and make it more accommodating by filling it with industrial chairs or modern chairs instead.
If you love to add cushions, you can opt for a set of cushions with different designs and textures – from the sateen to the faux fur cushions.
You can also add cushions with different colours that will definitely add an exceptional contrast in your lounge area.
https://www.instagram.com/p/BjS6zbtgoh7/?utm_source=ig_web_copy_link
2. Change the wall paint into a brighter tone
If you don't mind knowing, your wall paint plays a big role in making your living room appear more pleasing and welcoming to the eyes – especially in the eyes of your guests.
Thus, if your wall paint is slowly fading or almost worn-out, then it's a sign that it then needs to be changed.
When choosing for your new wall paint, select a brighter tone or you can also go for a neutral tone like browns, and greys.
With the right tone of wall paint, you'll have a chance to upgrade your living rooms like it's all brand new!
Also, brighter and neutral-toned wall paints make a room appear bigger and look more relaxing than ever.
3. Let the sunshine in with bigger glass windows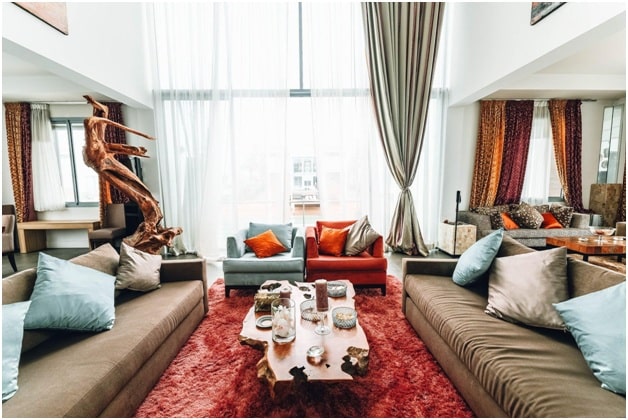 For a fresher and more calming look of a living room, let the sunshine in by replacing your ripe old age windows with bigger glass windows.
By changing from average-sized windows to bigger ones, your living room will get more access to natural light.
Not just that, with bigger windows allowing more natural light to come in, you'll no longer have to use or use fewer light bulbs in your lounge area.
4. Ditch the worn-out curtains
When upgrading your living room, it's not only the windows that might need to be changed but as well as the curtains.
So, ditch the worn-out curtains and dress your living room with new ones.
When choosing curtains, it's better to consider the light-coloured ones or those in neutral tones as well.
With bigger windows, you must come up with extra long curtains.
5. Fill the empty corners with greens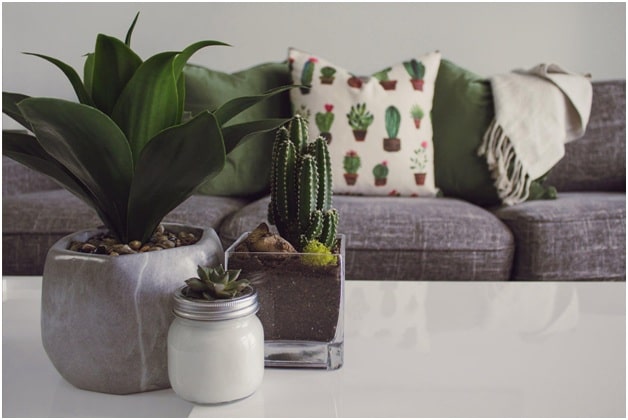 Get rid of the lifeless look of the empty corners in your living room by redecorating them with greens.
Putting more indoor plants in your living room will help to filter the air naturally which will make the room smell and look a lot fresher.
With more greens in your lounge area, it will look effortlessly accommodating, soothing, and calming – truly a perfect place to spend your leisure time either on your own or with your family and friends.
You may see what indoor plants you can purchase for your living room here on the list: The Best Plants for Every Room of the House
Final say:
Upgrading your living room doesn't have to cause you a headache. By applying these helpful yet simple steps, you can achieve a newer and fresh-looking living room everybody is dreaming to have.
So, what do you think of these tips? Comment your thoughts below and let us know what we missed out or what do we need to add on the list.
AUTHOR BIO: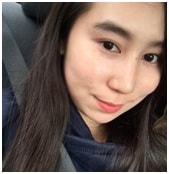 Kath Ramirez embraced the dream of being a writer since she was in 4th grade. She took it seriously and she now writes for Where Saints Go Furniture, a United Kingdom-based company that's prominent for its industrial vintage furniture and home accessories. Aside from writing, Kath also keeps herself busy spending time with her family, cherishing the role of a mom to her fur babies, reading random books, and diving into the world of photography. She's not even a pro to whatever she's engaged into right now, but one thing she knows, she's happy and that's more than enough.