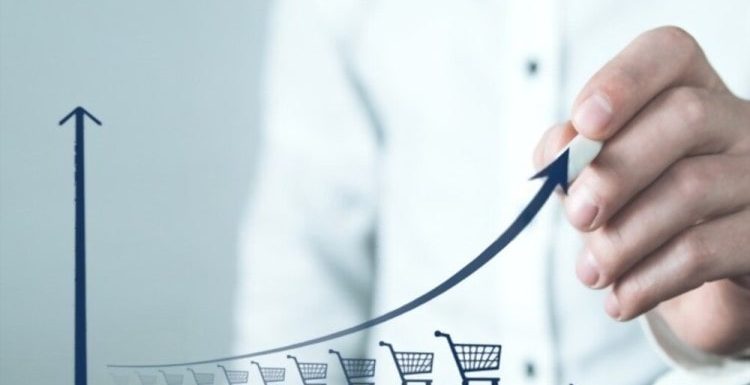 In 2021, retail ecommerce sales were around 4.9 trillion USD worldwide and were expected to grow 50%, reaching 7.4 trillion USD by 2025.
From the above numbers, it is clear that the ecommerce retail market is booming at sonic speed. If you are into the ecommerce business, the upcoming years are the best opportunity to increase sales. You have a running business which means you are already ahead of the ones starting.
The main focus you should have now is on increasing sales. Factors like brand awareness, marketing strategies, data analysis, inventory management, and many others instantly impact sales numbers.
Here we will discuss inventory management because strategizing inventory is extremely important to increasing sales. First, let us understand what inventory management is.
What is Inventory Management?
Inventory management is identifying how much stock you should order at what time so that you always have enough stock to fulfill the incoming orders without going out of stock. Also, before the inventory sells, it holds the company money, reducing the cash flow.
So for the better health of your company, inventory management is essential. It would help you avoid situations like too much stock or too little stock. There are various factors in inventory management that you should consider if your goal is to increase sales.
Here are the strategies to increase ecommerce sales:
Stock Management
What's more upsetting than seeing your favorite product out of stock? If your web store usually has multiple products offline, then it's obvious that your visitors would develop an impression of you not having enough stocks all the time!
You lose a customer when a customer cannot find their favorite product or size. For example, Someone is looking for the black dress that they saw two days back on your website. What if their size is out of stock?
Nothing would affect your sales more than a customer wanting to buy from you but not being able to buy because it is out of stock. If some customers come across this issue more than once, they will probably never return to your store for sure.
Losing such customers would impact your sales more than anything. For a business to increase sales, having all the products in stock is extremely important. But overstocking the product is also not good practice. It means you are blocking a lot of your money.
What you can do is categorize products into three categories. The first category would have expensive products that sell at a slower speed. So, you do not need more of them. The second one has products with lower cost, and that sell faster. You can't stock these more. The third category is products with moderate cost and has moderate sales as well.
This categorization helps balance finances wisely between products and ensure you are not out of funds because you restock too many of the high-priced products.
Update Customers
Some companies use 'out of stock' alerts as a strategy for their best-selling products. It helps create hype so that customers buy quickly as soon as the product is restocked. Or maybe your product was out of stock due to other reasons like delayed delivery from the manufacturer or a sudden rise in sales.
Reasons can be many, but if you ever have a product out of stock, then you can ask customers for their email addresses. So that you could send them emails once the product is restocked. Informing customers after restocking the product or informing them when the product will be restocked ensures them that you care.
Invest in Technology
For small businesses, maintaining spreadsheets and manually verifying all the products might be possible. But as your business grows, maintaining large data is confusing and not a feasible solution. You should not be spending your whole day just calculating stock.
As your business grows, you will require more stock. To manage it, you can invest in a good inventory management tool. This tool would ensure you never go out of stock or overstock any product.
There are many platforms that provide plugins for inventory management. You can look for a tool that best matches your requirements. You could look for features like cloud storage, forecast, alerts, analytics, etc.
For example, if you have a Shopify ecommerce store, in addition to the inventory management tool, you can invest in a tool like Shopify bulk editor. This tool helps in editing orders in bulk, be it for inventory, price, tags, titles, etc. So, it would be easier to edit orders in large numbers.
The other tools you can integrate with your inventory are a POS and mobile scanner. They help in tracking the products. If you could find a POS that integrates with your inventory, then it would save your time in integrating the data of POS. All this integration helps ensure the physical quantities match your electronic data during audits.
Supply Chain Management
No apps or tools would be able to help you if your supply chain is disrupted. It would be best if you calculated the time it takes to deliver the product after ordering it. It includes material providers, shipping or drop shipping partners, or any other partner.
Once you know who takes how much time, you set the time limits accordingly in your tool. If any partner/material providers/ vendors take varying amounts of time, then you can talk with them so that you have products on time.
If you receive products on time, then only you can deliver on time. To ensure your supply chain is smoother so that the rest of the processes flow smoothly.
Storage
Sometimes, improper storage leads to inventory damage. It can disrupt your delivery process. While taking orders, you might think you have the products, but while delivering them, you would realize that they are not in good condition. So, it is important to store them in a way that there is negligible damage to any products.
The racks you use to store products should be in good condition. It would be best if you did not overfill the rack as it might damage the product. The best-selling products can be put in front storage so that it's easily accessible for your staff members.
The second most important thing to consider is the FIFO and FEFO techniques while packaging the products. FIFO (First-In-First-Out) means you should clear the stock that came in first. FEFO (First Expired First Out) means you must clear stock that expires first, like food, medicines, etc.
You can follow these techniques to sell all the inventory with less to negligible damage or spoilage.
Customers Insights
Based on the older you get, you would have valuable insights into what customers prefer over other similar products. Do you have any months where the sales pick up? How much variation do you see during a festival or holiday season? Is there any specific location or age group that orders a particular product more? If you run a marketing campaign, what products are getting sold more? All this data gives you insights into the customer experience to manage your inventory accordingly.
Future Forecast
The inventory management tool would have features that help in forming reports to analyze the inventory in depth. With the help of this data, you can make future predictions and manage the inventory accordingly. For example, if you sold 100 tops of red color last Christmas, considering the growth of customers in the past year, you can stock the red tops accordingly. So that during a similar time, you do not go out of stock. You can also set an automatic restock when the product hits the minimum number. This would save you from going out of stock and selling as many as you can during hit seasons.
Bottom Line
For a business to grow, it is important to have enough stock to meet the incoming demand. In a competitive market, maintaining the position is tough, so you must constantly make changes that help your business grow. If you develop good practices for inventory management, then it can help your business incredibly.
There are many things that you could do to increase sales. The website and/or mobile application should be fast and loaded with advanced features to provide an excellent user experience to the customer. Apart from organic traffic, paid advertisement helps in bringing in new customers. They could be potential loyal customers.
The other thing is finding the right inventory management tool. This tool should fulfill all that you need. You can find companies that sell such tools because you would save time and money on development by investing in ready-to-use software. You can look for other plugins that can add more features to your store.
For example, Shopify bulk editor helps edit inventory details in bulk. This saves time that otherwise went into doing editing individually. The other plugin is a language translator to widen your audience reach. So, figure out what all plugins can help you improve your store.