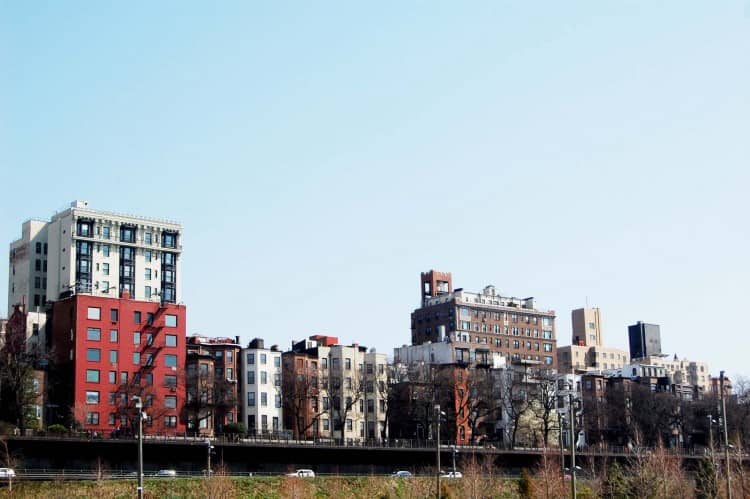 Moving to Brooklyn is a big adjustment, despite how old you are. NYC is very accepting of people from all walks of life and places no judgement on you, no matter what your past. It may be difficult to find an affordable apartment in the area which is also good. If you have a list of things you need in an apartment, it may be even more difficult to find one that fits perfectly.
You need to be willing to sacrifice a few of the things you think you want in an apartment and hold fast to the things that are an absolute must have. Apartment hunting in Brooklyn may be tiring and even frustrating, however, you should research tips to find the right one. It may be even more challenging as a student, as you have a lot more to consider.
Tips on finding the right apartment for students
You should start your search a month or two before you need to move. This will also ensure that moving does not interfere with your campus life or study time. You should also begin researching various areas in Brooklyn to find the one that best suits you. Remember to look for places that have people who share the same interests as you, or places that students generally opt to live in.
If you are not from NYC but plan on relocating to Brooklyn to study, you should look at various websites to help you get a better idea of the costs involved in relocating, renting and even surviving in Brooklyn. You may not be able to personally visit NYC beforehand, so you should collect as much information as you can.
If it is possible, spend time in the area you wish to move to, this will give you an idea of what life in that part of Brooklyn is like. Ensure that you are not too far from the campus you will be studying at, and that you can access transport to and from your destination. You should ideally sign short rentals so that you have a chance to shop around for the right apartment. Once you decide on a neighbourhood, ensure that educate yourself on their commute times, nearby attractions and any other amenities that may be important to you.
As a student, you must be very vigilant about who you trust. Don't just wire money into anyone's account without doing intense research.
It may be best for you to choose apartments that house students, so that you have a chance to meet new people from different parts of the world. You will benefit tremendously from co-living arrangements as you will be able to enjoy luxury amenities at no extra cost.
You should also consider safety and look for apartments that have security features like CCTV included.
Always read all the paperwork you are asked to sign, carefully. Don't make hasty decisions when it comes to deciding on an apartment.
Considerations…
Can you walk to the subway or bus stop from your apartment?
What options are available for food? Ensure that you know the eateries around you and that they suit your preferences. Are you able to locate and use services like UberEats, Caviar and delivery.com?
Have you researched the schools in the area? Do they suit your needs? Brokers will not be the best source for this information. Ensure that you do some research.
If you are into nightlife, find out what its like in that neighbourhood.
Find out the evacuation zone you are in, there are parts of the city which are known as greater risks for flooding and are thus evacuated first.
Is it easy to find parking? You may want to get a car, so parking needs to be provided.
Try to find out about the landlord. This will give you an idea of how well the building is maintained. It will also help if you need to complain or make requests, your landlord always needs to be reachable.
Don't rush your search. Take your time and find a place that you are happy with.
Sites to browse when looking for apartments
There are many options to consider when looking for apartments in Brooklyn, however, below are a few suggestions:
Zumper
Pad Mapper
Craigslist
Nooklyn
Joinery
Naked Apartments
Street Easy
MySpace NYC
Students should be vigilant
This may be a very big step for you, a sense of freedom and independence. However, you must exercise caution when looking for the right apartment. Budget yourself and try, as far as possible, not to go above budget. Once you locate the areas in Brooklyn that suit you best, you will enjoy living and becoming part of the community.
About the author
Outpost Club is a start-up company, which offers private and shared rooms for rent in co living houses in NYC (Queens, Manhattan and Brooklyn). It offers all-inclusive price. Co-working space, security, laundry, WiFi and more are provided at no extra cost.