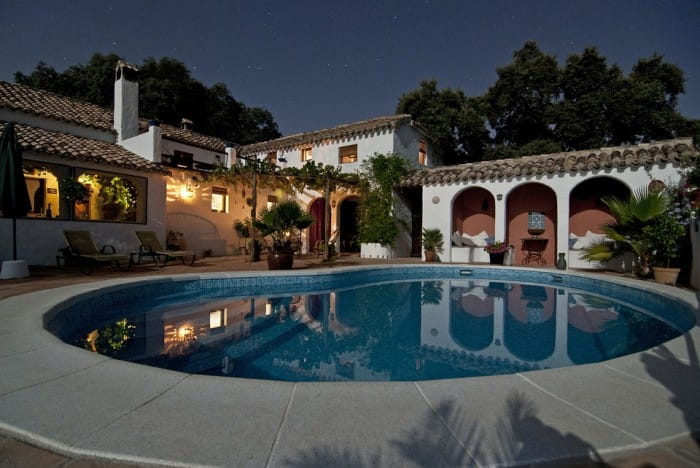 Selling a villa is usually trickier than a house, apartment or any other piece of property. Usually people buy lands just for residence, whereas selling a villa is not only limited to live or dwell usually. It's beyond that, it is usually a fashion statement, a lifestyle choice! The villa you live in speaks about your personality, your choices and lifestyle. Staying in villas is particularly common in foreign and international clients as people belonging to West are used to of living in spacious surroundings.
Here are some tips and tricks of the trade you can use to sell of your villa! Keep reading.
· Appeal to the Needs of Diversified Consumers
You should also know that uploading a single beautiful photo of your house is never enough. In fact, at times it can go more bad than well. Each prospective client is different, and you should look the needs of a diversified market in mind. There are different aspects of a villa that are important to various clients, therefore you should try to attract as many customers as possible. There are prospective buyers who will value an amazing kitchen, some will prefer enthralling bedrooms, some need spacious buildings while others are looking for an indoor built gymnasium and swimming pools. You should try to depict the maximum you have in your pictures posted online. Other than this, you can also target different niche of market by customizing the profile to be shown to customers varying in demographics and psychographics. View online some of the most beautiful villas in Dubai.
· Brand the Unique Aspects of Your Villa
If your villa has something special and out of ordinary, you should highlight it. Unlike apartments and houses, villas are made with great artistry and taste individual to that of the owner. Designers and interior decorates are used to ensure the quality and finesse of the building to create a "unique" and "novel" look. When you're selling it, don't forget to mention the key characteristics that make your villa unique and different from the ordinary. You might meet customers of similar taste and end up getting special rewards for your beautiful place.
· Highlight Any Significant Flaws in Your Property
Although it may sound contrary to the selling wisdom, it is often valuable to highlight any significant flaws or fixations needed in your house. It might lose a few of your clientele but it will surely save you a lot of headache if a falsified deal is closed. Moreover, you will also be able to generate trust among your prospective market. You do not want to sell something just once, it is always good to remain faithful if you ever need to be in touch with your customers again.
· Invest in a Good Photo shoot or Buy a Camera
The first thing that inspires the interest of any customer is a beautiful image. If you have decided to sell off the villa you own, don't rule off the business on internet. In fact, there is a greater chance that you will attract quality investors looking for villas and other residential property online. To attract your online customers, you need to invest in a good camera or maybe an official photoshoot. Make sure that the pictures do justice to your enthralling villa and upload them online. Any listing without pictures often go unnoticed by the users. Most people who are searching for property online want to have a look and view their houses before visiting the site. Therefore, make sure you first capture the eyes of the explorer to turn into buyer.
· Use Your Creativity to Sell the Residence
When you're selling a villa, do not just consider it a place to live. Instead, fine tune your sense and try to sell the entire experience. You can promote the beautiful and special essence of life associated with your villa. You should create a "story" and brand it! It will help in not only closing a high-valued deal but also in making connections with your valued customers on a personal and everyday level. Highlight the vital aspects like luxurious living, safety, community value, social life and overall quality life experience of staying in this villa. Let your client know that it is not just a villa, it is "the villa"!
Whether you own a townhouse, a mansion or a villa, you need some special skills and techniques to sell it on a reasonable deal. Selling an average house or a economical apartment is much easier. You just mention certain numbers, the width and height, size of rooms, balcony and the deal are finalized. There's no science in it. However, when selling something you designed using your own artistic design, you need some creativity! You also need to attract the right buyers who want the exact thing you're willing to sell. You want your prospective client to not only be comfortable but blissful to live in a spellbinding villa. With growing fashion towards luxury and branded living in Dubai, more people now prefer to live in a beautifully-constructed villa suiting their individual needs. It is no longer just a residence place but a complete sense of your taste and your signature style. The demand for an average residence is significantly increasing in Dubai, which is resulting in people looking to buy spacious villas in distant localities.  Using your superior selling skills and creativity, make sure to sign a smart deal.