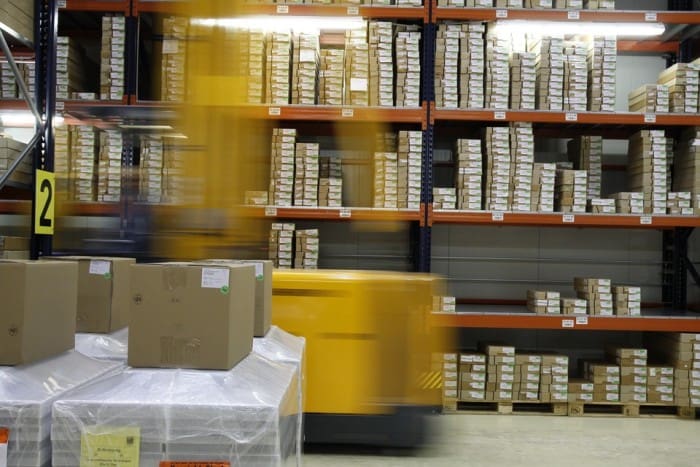 If we are to believe the statistics, the average American generates 4.4 pounds of trash daily of which packaging alone accounts for about 30%. 
Intimidating enough, right?
Well, most of us might consider it to be. 
Let's face it, each time we come across anything of this sort, we freak out. But, only for a little while. And, then? Life's back to normal. 
As per our whims and fantasies, we do stuff whether it be eating whatever we wish to, or shopping what our heart desires. And, with shopping, we not only mean going to the store offline and purchasing things but we're talking about online shopping. 
Everything today is just a click away. Credit goes to the internet technology and also to mention the e-commerce behemoths which have increased the purchasing power of people exponentially. 
Moreover, we have become so used to receiving our online products the very same day or at max the next day. All thanks to services such as Amazon Prime who are doing more harm than good. 
Same day delivery or guaranteed delivery within one day are the bells and whistles which we are swayed away by. It makes things easier and convenient for us but, the damage it causes to the Earth is simply disregarded. 
So, what do we make of it? Should we give up online shopping? 
Well, that's not a solution. 
Agreed, we must do something on an individual level. But in this post, we focus on how to tackle the bigger problem, i.e. what must brands do become more eco-friendly and sustainable. 
Streamlining a sustainable packaging strategy in order to reduce the carbon footprint is obviously the need of the hour. But, how? Read on to know how you can make the global distribution process more environmentally conscious and green. 
Cleaner and sleeker packaging is the new way 
We do know that 'unboxing' was one of the coolest trends until recently. But, its wastefulness has led to a rapid downfall with more and more customers giving up on it. 
Instead of discarding the concept altogether, how about you market it with 'eco-friendly or sustainable unboxing'? 
For the same, you must first minimize your usage of packaging materials by reducing the total layers and the packaging itself. Give up on unnecessary images and usage of ink. Use soy inks that are more sustainable and renewable. If you have something delicate to be delivered, pack it in the latest air cushion rolls instead of the traditional bubble wraps which are very cost-effective and save up on storage space too. This will make your packaging look more sleeker and cleaner hence will be appreciated by your customers. Moreover, it will make you stand out from your competitors. 
The less the layers, the more green your packaging is! 
Say yes to only biodegradable and recyclable materials 
Just devoid your packaging of traditional plastic. But, what to opt for then?
Paper, cardboard, paperboard, and biodegradable plastic must be incorporated. 
Paper, cardboard, and paperboard are biodegradable, recyclable and most importantly, reusable. They are lightweight and sturdy. That being said, they can be used to pack anything from food items to even clothing and footwear. 
Bubble wraps made of recycled polyethylene are fully degradable hence it works well for both, your product and the environment. 
Corn starch, on the other hand, is also biodegradable and works well for all types of food items. And the best part is that they have almost no impact on the environment. 
Shift to high-quality, reusable materials
It's high time brands give up their ideology of inexpensive, poor-quality packaging. Considering the downsides of it, you must already shift your focus towards using high-quality packaging materials that are environment-friendly and at the same time reusable by the customers.
For instance, you can offer reusable bottles in case of beverages and reusable bags or storage boxes in the case of jewelry. 
If you invest in high-quality packaging, it is likely that the customers would also refrain from throwing it away. This will boost brand value and enhance brand loyalty. 
Put innovation to practice if possible
The idea is to adopt 'minimalist packaging', i.e. which lacks images, text or anything alike. However, if that's not possible simply look for better alternatives. Replace the traditional ink with the one made out of milk protein or food as it does not cause any harm to the environment. For example, soy ink which comes from a renewable source and papers printed with it can be de-inked easily.  
If you reduce your package size, you are not just limiting the materials that go into it, but also energy and fuel. For the same, you can either opt for custom packaging, using lighter weight materials or some latest technology. 
Brands which are a step ahead
While you're engrossed reading some of the most needed and advantageous ideas that we've provided, there are brands that have already implemented a few of these.
One of the best examples of environmentally sustainable and eco-friendly packaging is the latest bag introduced by 'Puma'. A cardboard sheet was structured to make the bag which helped them save 65% of the cardboard. There's no printing on the bag, it weighs less, takes up less space, and of course, looks very attractive. Also, there's no need to carry another bag for the shoebox in this case. 
Besides, thank the Italian researches for their latest innovation of biodegradable packaging material for meat. It helps keep the meat fresh for longer and has various other benefits too. 
Final Word
Nature is being affected drastically by our negligence with every passing day and it's only us who will have to bear the consequences sooner. Unless we take steps in the right direction to show our concern, things shall continue to go downhill. And, opting for sustainable packaging by brands is the right step forward. 
Remember that opting for an environment-friendly packaging is not only symbolic of the brand's commitment towards its customers but also promotes it as a responsible one. Be the brand that is concerned for the community and environment and works towards bringing the change. You can opt for eco-friendly packaging options from Direct Packaging Solutions, UK's leading packaging and postal suppliers.